Kuala Lumpur Food
Kuala Lumpur Food
If you are in the capital city of Kuala Lumpur or Petaling Jaya and are not sure what or where to go for your meals, there are many restaurants that you can go. Most big air conditioned and good ambient restaurants cost more than the smaller family-owned restaurants.
Hence, if you are not too particular about the dining ambient but prefer to taste the authentic local cuisine, there are many such stalls and restaurants around Kuala Lumpur. Here are some of the reasonably priced Kuala Lumpur food that you can try while you are here. 
Yut Kee Restaurant at Jalan Kamunting near Sogo Shopping Mall has been operating for over 86 years. Serves Chinese food.
If you are adventures or have yet to taste Klang Bak Kut Teh , make plan to come here. Take note that this delicacy is non-halal or non-kosher as one of the main ingredient used is pork meat.
Try the Kuala Lumpur food if you are visiting Petaling Street or Central Market. You may want to consider going for authentic Chinese Food at Sang Kee and Soong Kee restaurants.
Kajang Satay in the town of Kajang is famous for this delicacy. It has now become a chain restaurants in many towns of Klang Valley.

Klang Food is a must if you are nearby this Royal Town.
Lot 10 Hutong is located at Bukit Bintang area and has over 25 authentic Chinese cuisines that you can try.

Ampang Yong Tau Foo within 30 minutes from the city of Kuala Lumpur is another Chinese Hakka food that you can try.

Tilapia Wan Tan Mee is another value for money meal that you can take when you are passing by Rawang.

Ipoh Road Hakka Yong Tau Fu is another place you can go for Yong Tau Fu in Rawang. It is open daily from 9am to 10pm.
Kepong Food Court near AEON Metro Prima is packed in the evening. Not too far away from FRIM.
Old Town Section 1 Petaling Jaya has many traditional Chinese food that you can try during lunch or dinner.
Paramount O&S Restaurant has more than 15 stalls that serve Chinese food. Go for breakfast or lunch and you will not regret it.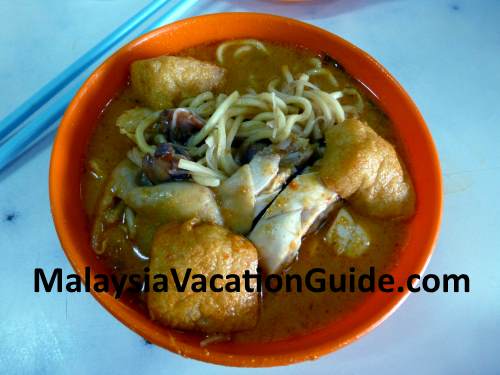 O&S Restaurant - Curry Laksa
Pudu Wong Kee Restaurant serves delicious roast pork during lunch hour. Come early to get a table.
Section 17 Hong Seng Coffee Shop also serves roast pork, barbecue pork and roast chicken. Only open for lunch.
SS3 Double Joy Restaurant is crowded during lunch or dinner time. This shop is located near Sungai Way Free Trade Industrial Zone. Clay pot chicken with salted fish is one of the signature dish.

Sungai Buloh has some good and reasonably priced Chinese restaurants that you can go to.
Sungai Way Sun Tho Yuen Coffee Shop is the place to go if you want to try yam rice for lunch. 

Taman Megah in Petaling Jaya has hawker food and other chinese cuisine that you can try.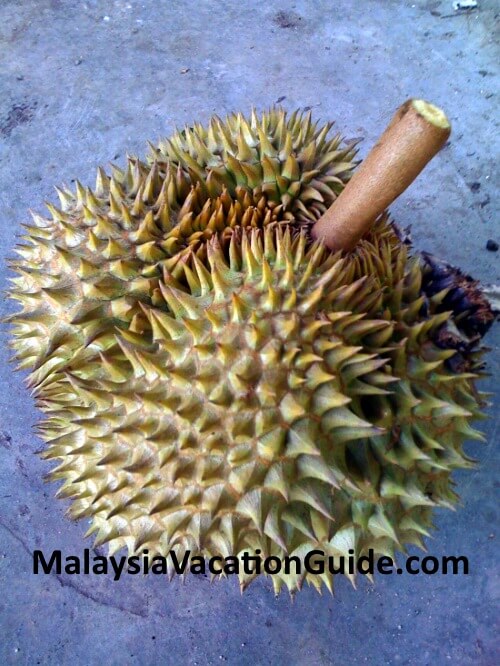 Durian is also known as the king of the fruits in Malaysia.
Durians in Petaling Jaya is where you can get all types of durian and most of the stalls open until late at night.
Go Beyond Kuala Lumpur Food
Bagan Pasir
Enjoy seafood with very much lower price compared to the city at Bagan Pasir in Tanjung Karang, Selangor.


Bagan Tengkorak
If you are somewhere in Tanjung Karang, Selangor which is about 90 minutes away from Kuala Lumpur, stop by the restaurant at this village and enjoy the value for money seafood by the sea.

Drop by this quiet town when you are on your way to Genting Highlands or Fraser's Hill. Try the famous noodles and fish cake before proceeding to your destination.
Dengkil Yew Hin Chinese Restaurant
This is one of the oldest restaurant in Dengkil town, drop by for lunch if you are in Putrajaya or Cyberjaya. Famous for "prawn loh mee", it is about 15 km away from Putrajaya town.
Bidor
If you are travelling along the North South Expressway and is in the state of Perak, stop by Bidor town and enjoy the Bidor noodles and biscuits.


Gohtong Jaya
Drop by this town for dessert or meals when you are going up or coming down from Genting Highlands.
Kampar is famous with chicken curry wrapped with bread and Kampar chicken biscuits.

Kuala Kubu Bharu
Take a day trip and visit this town. Get some kaya puffs and try the Hailam mee at the town centre. Drop by Sg. Selangor dam and take some pictures. 
Kuantan Food
Here are some of the food that you can go for when you are in Kuantan. "Cendol", "sata", "keropok lekor" and curry noodles are some of the food for you to consider.
Pasir Penambang
There are many seafood restaurants overlooking the Kuala Selangor River. This town is located just after Kuala Selangor if you are coming from Ijok.

Sitiawan Food
Make an effort to try Sitawan Cendol, Wantan Mee and Kong Pian if you are somewhere near. Try also Sitiawan Seafood for your lunch or dinner. Try also the Villa Restaurant  and buy mee suah in Kampung Cina.

Tanjung Malim Food 
Drop by this town which is about 10 minutes away from the Tanjung Malim Toll and try the curry chicken bun, red bean bun, kaya bun and Hainanese noodle. The food serves here is kosher or halal.
Tanjung Sepat
Go for a day trip and visit this town. Have your lunch or dinner at Lovers Bridge Restaurant. Try also the buns and buy some mushrooms back.
Teluk Intan Food
Try the famous "Chee Cheong Fun" and "Heong Peah" biscuit while you are here.
Ulu Yam Lama Food
If you are on your way to Frasers Hills of Genting Highlands, use the trunk road and drop by this town to try the famous loh mee.
Ulu Yam Bahru Chinese Food
Try the spicy prawns coconut dish at Aik Khoon Restaurant in Ulu Yam Bahru.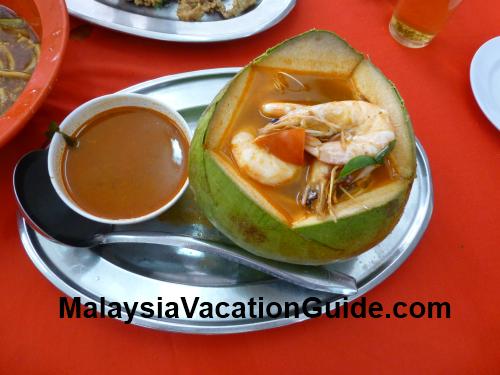 Fruits of Malaysia
There are many seasonal and non-seasonal fruits that are grown in Malaysia. Besides durian, here are some of the tropical fruits that you will enjoy. You will be able to purchase then from the wet markets or fruit stalls.
| | |
| --- | --- |
| Rambutan and langsat. | Fruitful langsat tree. |
| | |
| --- | --- |
| Pineapple fruit is available in Malaysia throughout the year. | Coconut |
| | |
| --- | --- |
| Juicy pomelo. | Mangosteen is a seasonal fruit. |
Share Your Malaysia Food Experience
Malaysia has always been known for the varieties of food to savour. Do you have any interesting food outlet that you like? Share with us. Please use the form below to submit your story and thanks for sharing.