Yut Kee Restaurant
Yut Kee Restaurant in Kuala Lumpur is one of the classic Chinese coffee shop that is still operating today. It started business in the year 1928 by Tai Yu, the father of Jack Lee. Today, Jack and his son Mervyn are operating the business that serves food for breakfast, lunch and tea time. 

On 25 Aug 2014, they relocated from the old premises in Jalan Dang Wangi after 86 years there as the owners will be building an eight-storey hotels there. The new premises is just located down the road at Jalan Kamunting. The new premises is designed to retain the old charm and heritage of the family though those who have been going to the old place will still feel nostalgic about it.
This restaurant is open daily from 7:30am to 4:30pm and is closed on Mondays. During lunch hours, you will see many customers waiting outside the shop to get a place to sit. Although the newer premises is able to accommodate more customers, the place is still packed. Hence, come early if you do not want to wait. The service is fast though.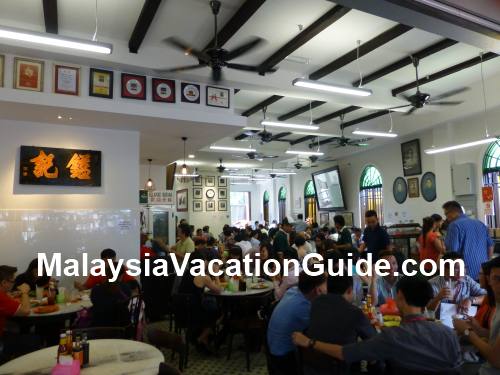 The new premises still retain the old settings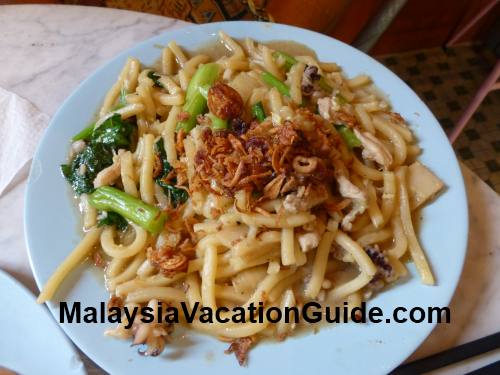 Hailam Mee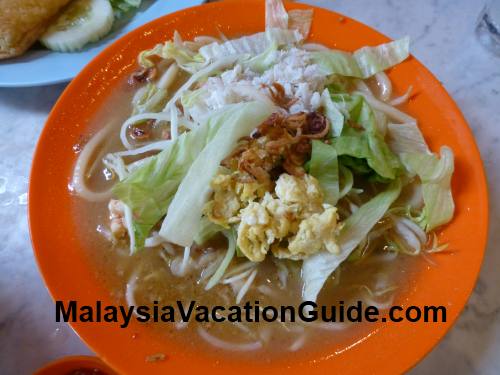 Lam Mee
The signature dishes of the shop include Hainanese chicken chop, pork chop, hailam mee, lam mee, "roti babi" or pork bread, roasted pork roll, curry mee, kaya swiss roll, marble butter cake and the coffee. Take note that the highly popular roasted pork is only available on Fridays, Saturdays and Sundays. The roasted pork has been voted as one of the top 10 best roasted pork in Klang Valley. 
If you like noodles, try the hailam mee which is cooked with squid and vegetables with a generous spread of fried onion on top of it. The other noodle dish is lam mee which is not overcooked to retain its natural texture and taste of noodles, vegetables and prawns.
The hailam mee costs RM7 per plate and lam mee RM8 per plate. Most customers also go for chicken chop or pork chop that comes with generous amount of gravy and potatoes wedges.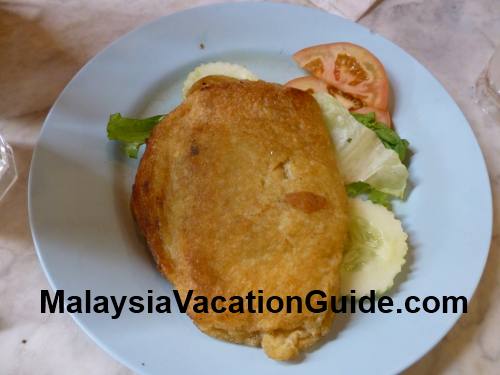 Pork bread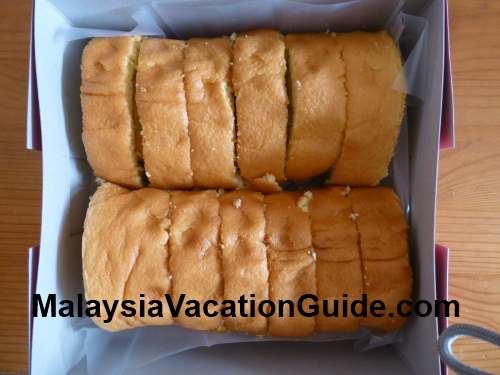 Kaya swiss roll
If you are taking breakfast, you may want to try the marble butter cake or kaya swiss roll. If you like them, you can also pack them back home for your friends or family members. They are available throughout the day.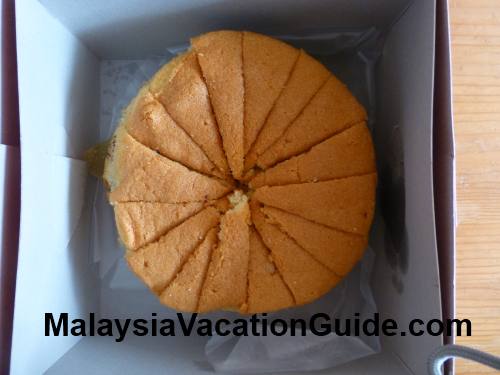 Marble butter cake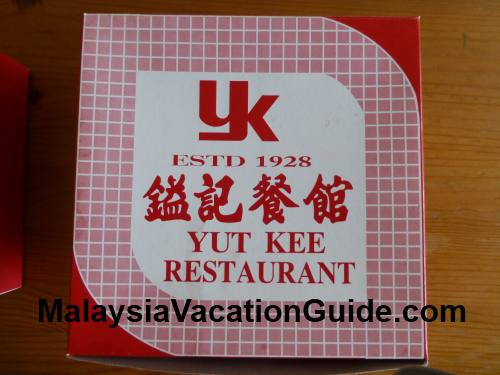 Getting To Yut Kee Restaurant
As this restaurant is located at the city centre, the best way to come here to avoid the traffic jam is by taking the LRT train. Stop at Jalan Dang Wangi LRT station and talk a 10 minutes walk here. If you are driving, there are a few private car parking bays as well as public parking bays available but they are usually full during peak hours. The other option is to park at the shopping mall such as SOGO and walk here.

Address:

Yut Kee Restaurant, No 1, Jalan Kamunting, 50300 Kuala Lumpur

Tel: +60 3 2698 8108
If you have a GPS, key in the following coordinates to get here:

N03° 09.394', E101° 42.011'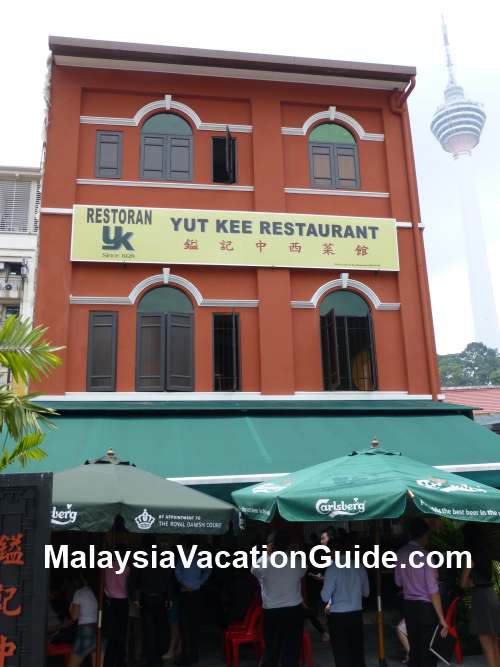 Customers patiently queuing up for a place to sit. You can see KL Tower from here.