Bagan Pasir Seafood
Bagan Pasir is another small village where most of the people are fishermen. This "kampung" is located in the district of Tanjung Karang and the living expenses here is relatively low due to its location which is further away from the town centre.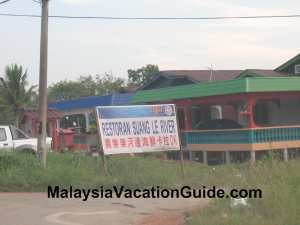 Look out for the Suang Le River signage after turning in from the main road..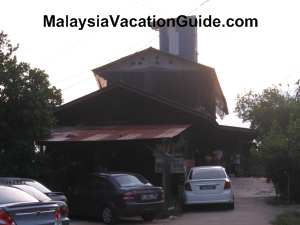 The Restaurant.
If you are travelling around this area, why not plan your lunch or dinner at the Suang Le River Restaurant. If you are coming from Kuala Selangor, go towards the direction of Tanjung Karang. After Tanjung Karang town, look for the signage to Kg. Bagan Pasir which is 3km away from the main road.
Go straight and look for the Restoran Suang Le River signage to your right. Turn right and park your car. You will have to walk a short distance before reaching the restaurant.
This is a non air-conditioned restaurant by the sea. It looks old and unattractive unlike the typical air-conditioned restaurant at the city centre. As you walk up, you may notice some live mantis prawn and crabs at the big container at the entrance of the shop. There isn't any signage at the shop but this is the only one and you will not miss it.
The dishes that you can try include the steam red snapper, crabs, fried mantis prawns, fried calamari, fried clams and vegetables. Most people who come here will order the seafood instead of poultry or pork.
The price is reasonably low compared to the city. On the average, RM15-RM20 per person will enable you to enjoy all if not most of the seafood recommended by the owner.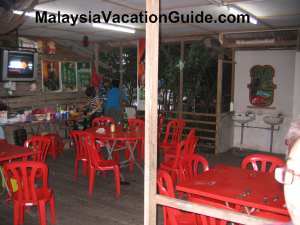 The simple setting of the restaurant.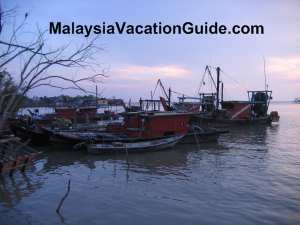 The main occupation of the villagers are fishermen. Most of them have their own boats.
Operation Hours

The Restaurant opens from 12pm to 10pm daily with occasional break.
Call to confirm if you are planning to go there.
Mobile: +6 019 690 6788 or +6 019 233 5296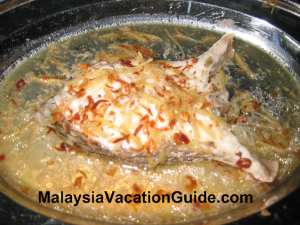 The tasty ginger fish.
Fried Mantis Prawn.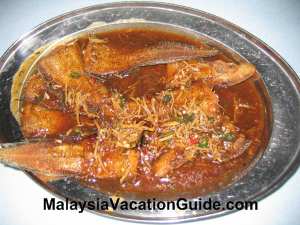 Fish with sauce - another style of cooking.
Getting Here

If you are coming from Kuala Lumpur, drive towards the direction of Kuala Selangor. After passing through the town of Tanjung Karang, look out for the signage at the left hand side of the road. Turn left and travel for about 3 km. It takes about 90 to 100 minutes by car from Kuala Lumpur.
The GPS Coordinates of the village: N 03° 23.988' E 101° 10.288'
Address: Bagan Pasir, 45500 Tanjung Karang, Selangor Darul Ehsan.