Malaysia Adventure
Need a Malaysia Adventure? You are at the right place. Having a vast natural resources and huge land have enabled Malaysia to grow strong economically. Though Malaysia has developed to become one of the giants of developing countries, many of her coastal estuaries, rivers and virgin jungles still remain unpolluted. I am sure you are able to find fascinating things to see and do during your stay in this beautiful tropical country of Malaysia.
Some of the activities that you can do are...

Kuala Gandah Elephant Sanctuary 
Go for a fun time and learn more about the conservation effort of this endangered animals at the National Elephant Conservation Centre. This is truly a Malaysia adventure that you can look forward to.


Gua Tempurung 
Explore the largest limestones cave in Peninsular Malaysia. This cave is located in Gopeng, about 25km away from Ipoh, the capital city of Perak. 


Taiping Zoo 
See the many animals in this 34 acres zoo at the foot hill of Bukit Larut, Taiping. Reputed to be one of the oldest and the best zoo in Malaysia. 


Garama River Cruise 
Cruise along Garama River in Borneo, Sabah and see the endangered long nosed Proboscis Monkey in the wetlands of Sabah. 
Paya Indah Wetlands  
This wetlands is located in Dengkil, about 20 minutes drive away from Putrajaya. Main attractions include the crocodiles, hippopotamus, porcupines and tortoise.
Lumut Mangrove Swamp 
If you are on your way to Pangkor Island or to Lumut, you will pass this place. Stop by for 30 minutes and take a brisk walk along the newly built raised platform where you can see the creatures that live in the wetlands. You will probably be able to see some monkeys as well. 


Kite Flying at Kepong Metropolitan Park 
Take some time off and fly kites at Kepong Metropolitan Park, a 30 minutes drive away from the city of Kuala Lumpur. Other facilities here include a huge lake, jogging and cycling tracks, toilets, observation tower and parking bays.
Kuala Selangor Attractions 
Spend a day or two at Kuala Selangor and explore the natural surroundings that this place has to offer.


Kuala Selangor Fireflies Park 
Cruise along Kuala Selangor river and watch the many thousands of flashing fireflies on mangrove trees ("berembang"). A good evening outing for the entire family. 


Kuala Selangor Malawati Hill 
See the panoramic view of the Straits of Malacca, feed the monkeys, the century old light house, take pictures of cannons and 200 year old angsana trees. 


Kuala Selangor Nature Park 
Enjoy the view of the Straits of Malacca, the hundreds of species of migratory birds as you track along the trails here. This park is located at the foot hill of Bukit Malawati, Kuala Selangor.
Kuala Sepetang Attractions 
Visit the charcoal processing factory, stroll and learn about the mangrove forest and take one of the boat tours while you are here.


Kuantan River Cruise 
Cruise along Kuantan River at the capital of Pahang and enjoy the modern skyscrapers, the mangrove swamp and the fishermen village. Night cruise is available too.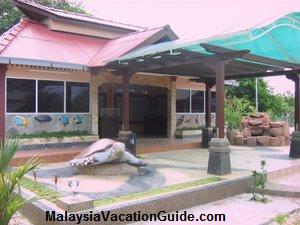 Segari Green Sea Turtles Hatchery Centre 
This centre is located in Segari, Perak. Visit and understand the conservation effort being taken to increase the number of green sea turtles.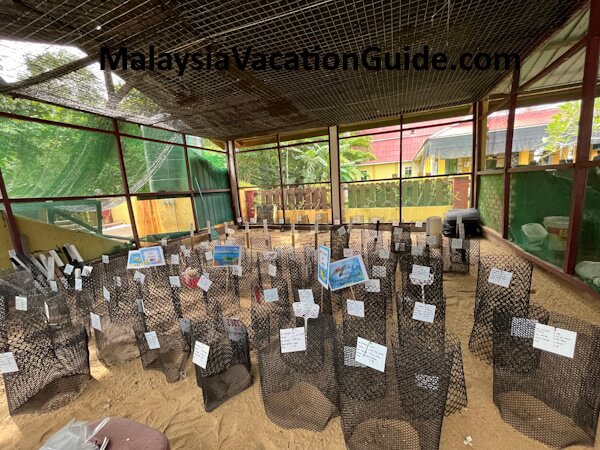 Rantau Abang Turtle Conservation & Information Centre 
If you are in Dungun, stop by and visit this place to learn more about sea turtles of Malaysia and the conservation effort taken.