Pudu Roast Meat - Wong Kee Restaurant
This famous Pudu roast meat runs by Robert Wong is packed during lunch hour. Food will only be served from 12:30pm onwards up to 2:30pm but if you want to get a table, it is always a good idea to come early. A good time to come is about 12pm or after 1:30pm. This shop only serves roast pork, barbecue pork and Hai Lam chicken rice.
Remember to take the complimentary self-service soup from the big pot which is located behind the shop. 
The signature dish that most customers will order will be the crispy roast pork. True to its name, the skin is crispy and the fat melts in the mouth. This shop is also featured in The Star Street Food Guide.
It takes about 3 hours to roast the pork belly hence if you have not try it before, make a point to come here for lunch with your friends or family. An individual portion which you can order costs RM16 per plate. Many customers also pack the roast meat to be taken home for dinner.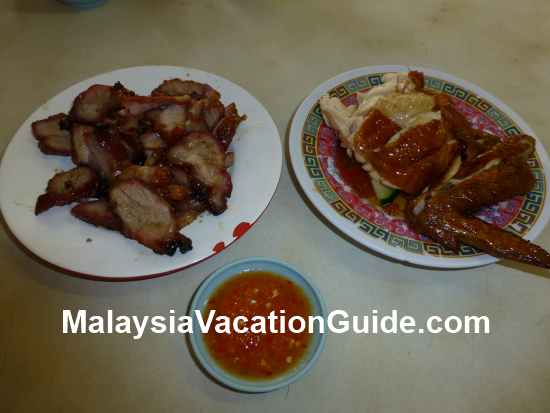 Barbecue pork and roast chicken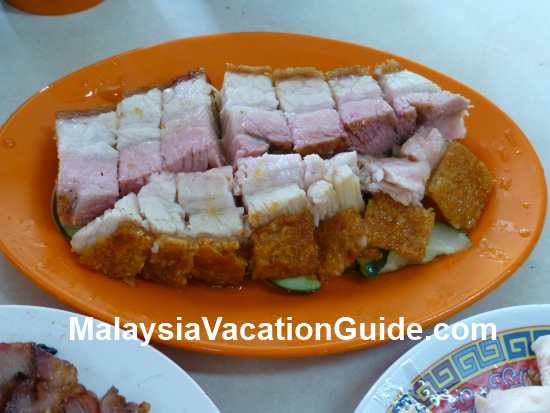 The signature dish
The barbecue pork and roast chicken are not as good as the roast pork but you can order a small portion to complement the main dish. Most customers will order a combination of the dishes and share them. The rice is tasty and big in portion. You will most likely enjoy your lunch here.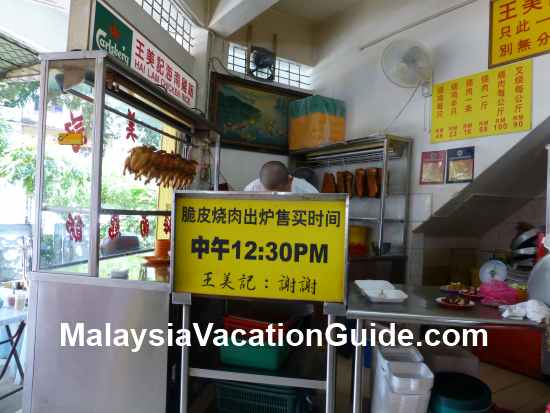 The owner busy chopping the meat to serve the customers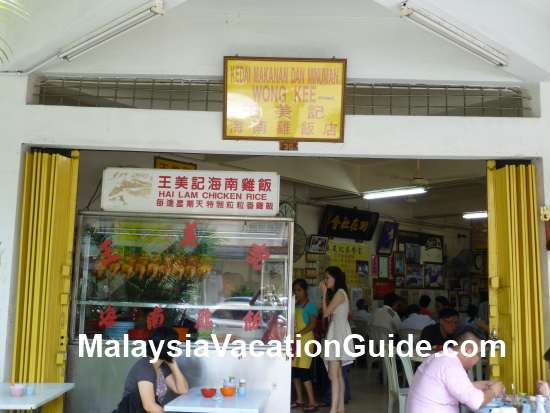 Wong Kee Restaurant
Getting To Wong Kee Restaurant - Pudu Roast Meat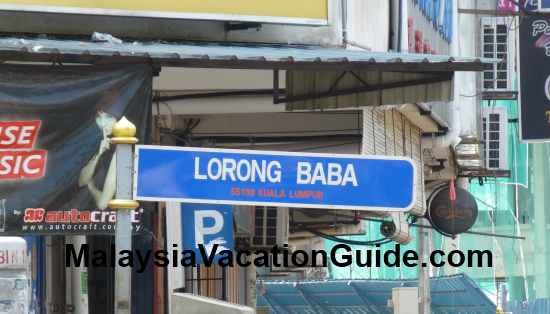 Lorong Baba Signage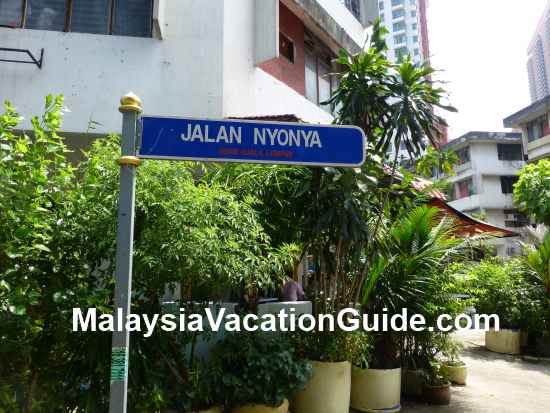 Jalan Nyonya Signage
One of the way to come here is by using Jalan Pudu. If you are coming from Pudu Sentral, go straight along Jalan Pudu and you will pass pass Jalan Imbi to your left. Go straight up and turn into Jalan Brunei. This corner shop is located at the section of Jalan Nyonya and Lorong Baba. 
You may find it difficult to find a parking lot as this place is busy with many customers coming for lunch. The many retail shops here add to the congestion.  There is a budget hotel a few roads away from the shop. One way is to park further away and take a walk here. Car pool will be a good idea if you are coming as a group.
Address:
Wong Kee Restaurant
No. 30 Jalan Nyonya
Off Jalan Pudu
55100 Kuala Lumpur
Tel: +603-2145 2512
The GPS coordinates of this restaurant is
N03&deg 08.356' E101&deg 42.658'
.