Kepong Attractions & Food
If you are in the vicinity of Kepong, here are some attractions and restaurants that you can go for your lunch or dinner. AEON Metro Prima is located along the main road and is a typical shopping mall with many shops and restaurants that you can shop or dine. 
One attraction of this town is a pewter factory known as Temasek Pewter which is located along Jalan Kuang Bulan. You will be able to see how pewter is manufactured in mass quantity. Getting here is easy as this factory is located about 500m away from the Komuter Train Station.
FRIM or Forest Reserve Institute of Malaysia is located in another part of this town and is a popular park where you can jog, cycle or hike to sweat it out. The other park that you can go is Metropolitan Park where kite flying is the common scene you will see in the evening. A good place to jog or brisk walk around the lake.
Here are some of the Chinese hawker stalls and restaurants that you may want to consider going if you happen to be around here.
Kepong Food Court or Medan Selera
This food court is located at the opposite side of AEON Metro Prima. It is packed at night especially during the weekends where many residents nearby will come here for dinner or supper. This hawker-styled food court has many type of food that you can try at half the price of the food you get in shopping malls. The ambiance is not as cool or pleasant hence come and try the food here if you do not mind dining in a non air-conditioned  and noisy environment.
One of the specialty of the food here is curry chicken fried bun. Other food that you can get here include grill fish, chee cheong fun, noodles, hot pot, fried kuey teow, fried mee and yong tau foo.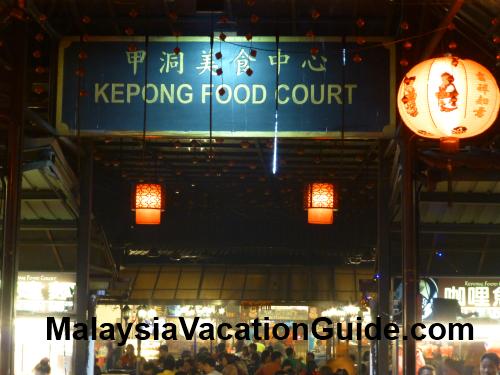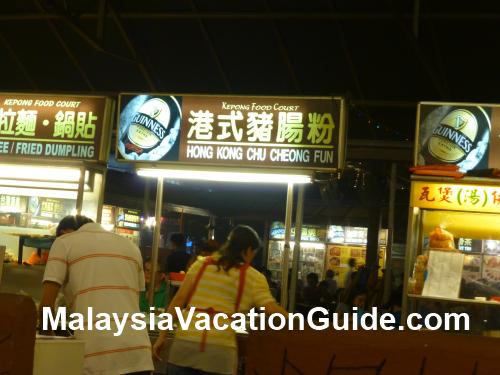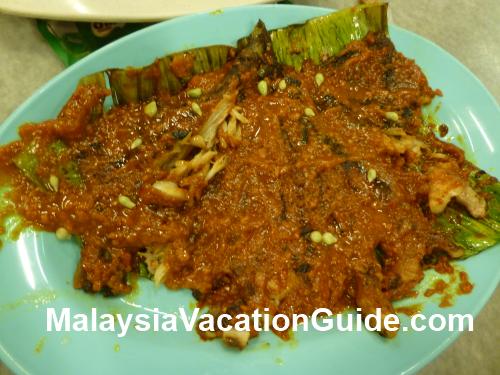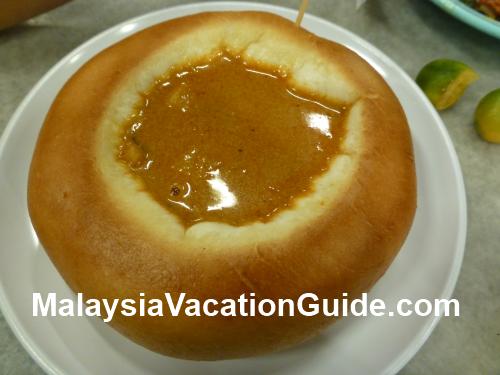 Seng Huat Bak Kut Teh
This branch of Klang famous Bak Kut Teh is located within walking distance of the food court. You do not have to go all the way to Klang now that they have set up a branch here.
Sungai Besar Restaurant
This restaurant is located just beside the Bak Kut Teh shop and is packed in the evening. Serves typical Chinese seafood and other dishes.