Taman Megah Food and Shops
Taman Megah in Petaling Jaya is one of the township that was built after SS2. It is located within the vicinity of Taman Sea, Taman Bahagia, Taman Mewah Jaya and Kelana Jaya. There are many no-frills hawker type of shops with good food that you can try if you are within the vicinity of this place.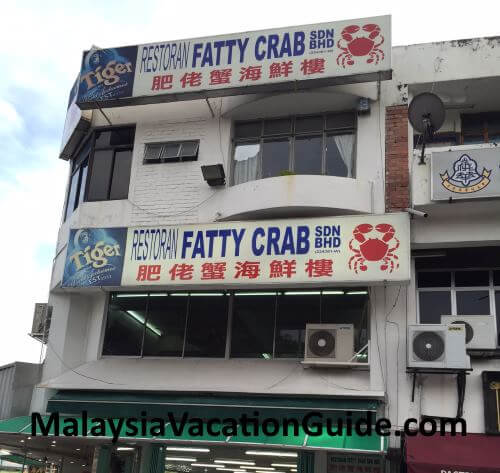 The famous restaurant that serves crab as one of the main dishes.
Old Town White Coffee is located at one end of the shop facing the LDP. 7 Eleven convenient store is located opposite the wet market.
Getting here should not be too difficult as it is located beside the LDP (Lebuhraya Damansara Puchong) highway near Kelana Jaya LRT Station. If you have a GPS, the coordinates to key in are:

N03°06.836' E101°36.703'
Taman Megah Shops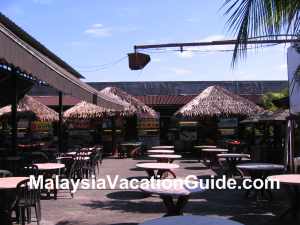 The Ming Tien food court has a varieties of hawker food that you can try.
Ming Tien
Announcement: The Ming Tien food court had ceased operation effective 31 Oct 2017 to make way for mixed development project. Some of the stalls will be relocating to Zam Zam Cafe which is located in Bandar Utama.
The big hawker centre called Ming Tien is located just beside Taman Megah Badminton Courts. There are many kinds of food you can try from the various stalls.
Porridge, noodles, dim sum, bak kut teh, popiah, claypot chicken rice, sarawak noodles, mixed rice and grill fish to name a few. All the stalls operate in the evening. Some stalls also operate in the morning and during lunch hours.

Fatty Crab Restaurant
Fatty Crab Restaurant is open for dinner from 5:00pm to 11:00pm and serves crabs, fried rice, "satay", prawns, fish, toasted bread, grilled chicken wings and other chinese dishes. Monday is a rest day. If you want to come here for your dinner, come early as this place is quite pack most of the time especially during the weekends.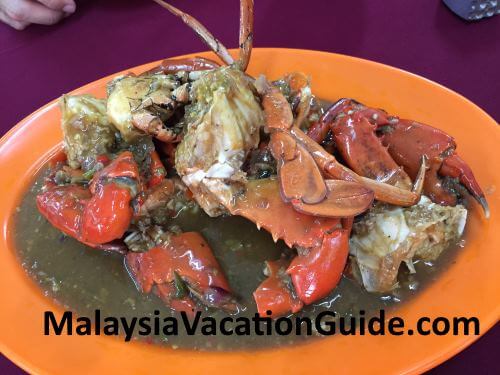 Crabs cooked with chillies.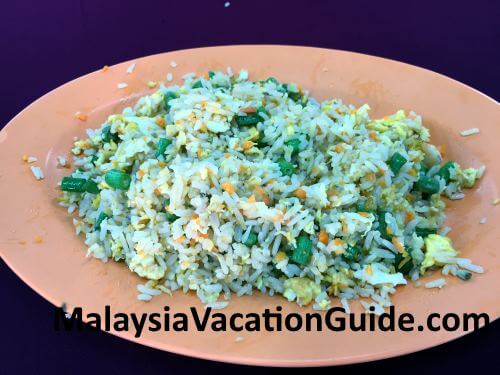 Fried Rice
Restoran Gembira
This restaurant is open from morning till lunch time. There are a few stalls that are frequented by the locals. Here are some food that you can try.
Sarawak Noodle

Sarawak Laksa

Yong Tau Foo

Curry Mee

Prawn Mee

Hakka Lei Cha

Economy Rice
Fried Kueh Teow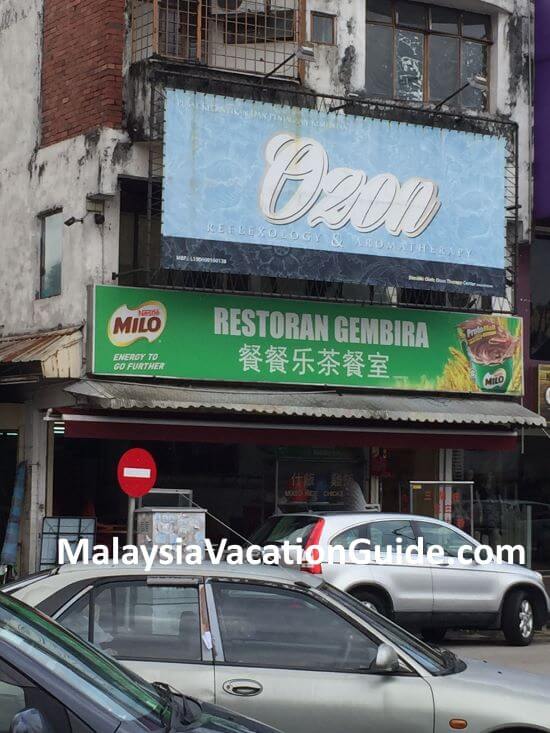 Restoran Gembira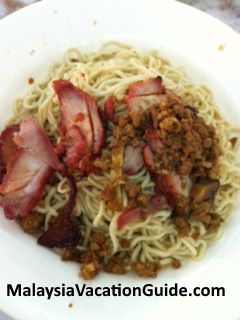 Restoran Gembira Sarawak Noodle
Megah Good Luck Restaurant
The curry mee here is quite popular with the locals. You may want to try it for breakfast or lunch.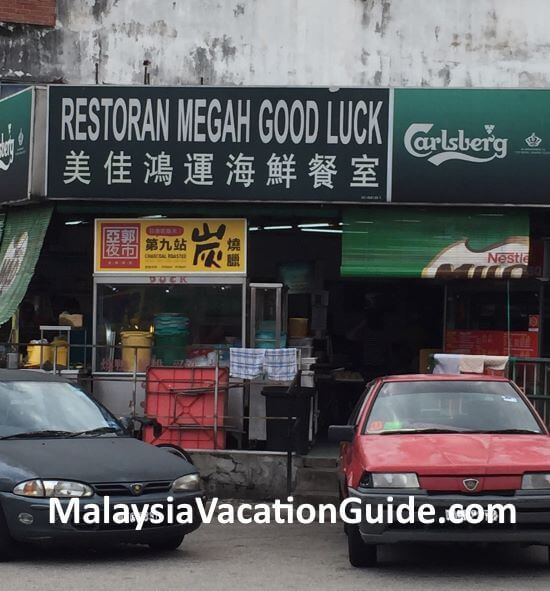 Try the curry mee here. In the afternoon about 2:30pm, there is a stall that sells "poh piah", yam cake, "nyonya kuih", red bean soup, "bubur cha cha" etc to cater for afternoon teatime snacks.
Restoran Key Hiong
The typical Chinese "Dim Sum" is served together with buns, glutinous rice and "Chee Cheong Fun".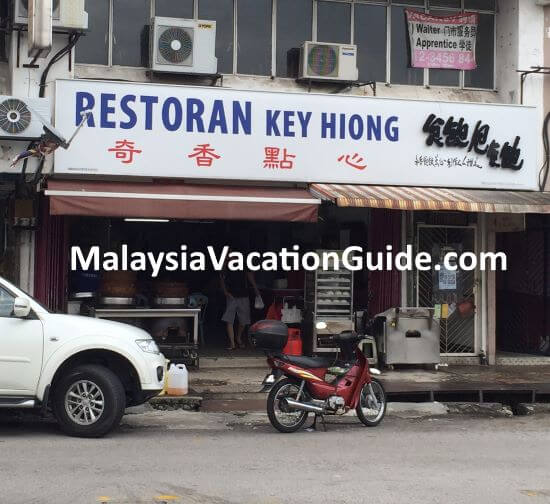 Dim Sum shop is open daily.
Morning Market
The morning market known as "Pasar Taman Megah SS24" is a wet market and is open in the morning daily except Monday. Get your vegetables, fish, fruits and poultry here.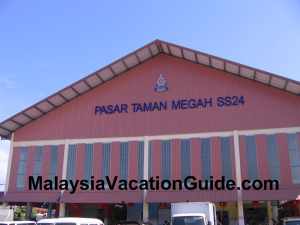 The morning market.
Joy Bakery and Bake With Yen shops.
If you are looking for baking related ingredients, Bake With Yen shop is located at the same row of Fatty Crab Shop. Prices of the goods are reasonable. Joy Bakery sells bread, cakes, noodles, coffee and biscuits throughout the day. Carrot cake is quite a popular product of this shop.