Malaysia Travel Contest
In the effort to promote the tourism industry, travel contests have been organised by the various agencies to encourage this industry. Most of the contests are related to video and photography of the various location in Malaysia.
Sultan Mizan Underwater Photography Awards 2023
Join this contest by taking underwater photo shot in the waters of Terengganu and win attractive prizes. Entry fees is free and deadline for submission is 31st August 2023. Maximum of two photos per contestant. Read more details here.
Putrajaya Tourism Photography Contest 2022
This photography contest will be on from 15 Feb 2022 until 30 June 2022. All photos must be taken in Putrajaya with the following two themes.
Putrajaya new tourism products and natural attractions.
Architectures of Putrajaya
A total prize of RM20,000 will be given away to the winners.
See the terms and conditions here.
"Tourism Malaysia Photo Challenge 2021" 
This Malaysia travel contest photo challenge will run from Dec 11, 2021 until Feb 11, 2022. There will be four categories that you can join and win travel packages and photograph equipment worth RM20,000 for each category. This contest is open to all Malaysian citizens who are 18 years old and above. 
Extreme Shot - Capture interesting action and subjects from unique, creative and unusual photography angles.
Nature, Arts & Culture - All about the unique arts, cultures and the multicultural Malaysian society. Explore the outdoors and get the best shots of Malaysia's greenery.
Human Interest -  What can you highlight about the daily activities of Malaysians? Ordinary activities that have extraordinary meaning and value!
Past & Present - It's throwback time! Share two 'then & now' photos. Contestants can share images related to lifestyle, childhood, education, buildings, landscapes and any other element that evokes the nostalgia of an era gone by.
Check out the details for submission here or contact the organizer:
'Photo Challenge 2021' Contest Secretariat Tourism Malaysia, Production Division, No. 2, Tingkat 2, Jalan P5/6, Presint 5, 62200 Putrajaya.
Email : photochallenge@tourism.gov.my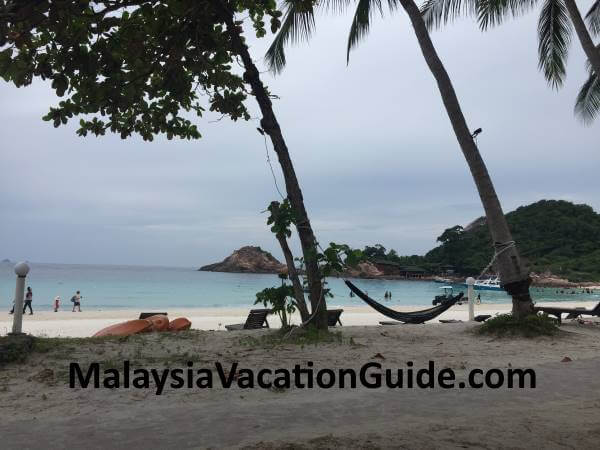 "Dream Malaysia Challenge" Travel Contest 2021

Join this travel contest organised by Tourism Malaysia and GoPro to boost domestic tourism. All you need to do is load a video of attractions in Malaysia that you have previously visited. Contest is from 13th-28th Mar 2021.

Here are the prizes to be won.
1st Place - GoPro HERO9 Black + Travel Kit + GoPro Swags & 3D2N Full Board stay in Taman Negara.
2nd Place - GoPro MAX + Smart Remote + GoPro Swags & 2D1N Full Board stay in Gopeng Glamping Park
3rd Place - GoPro HERO8 Black + GoPro Swags & 2D1N Full Board stay in Tadom Hill Resorts
4th Place - GoPro Swags & 2D1N Stay in Canopy Villa, Janda Baik
5th Place - GoPro Swags & 2D1N Stay in Canopy Villa, Janda Baik
World Palm Portraits Photography Travel Contest 2017
Join this photography contest organized by Malaysian Palm Oil Council (MPOC). Both amateurs and professionals from all over the world are encouraged to join. Prizes to be won for each category is US$1500 for first prize and US$1,000 for second prize. Closing date is 30th June 2017. Categories:
People & Portraits
Nature & Wildlife
Black & White

Still Life & Photo Manipulation
Beautiful Malaysia Photo Contest
Use your camera, take your best shot of Malaysia and win prizes every week. Categories of submission are:
Places
Festivals
Food
Shopping.
The main organizer is Tourism Malaysia and contest will run from 15th June to 20th Sept 2015.
Travel Contest - MTC Photography Contest 2015
The Malaysian Timber Council or MTC is also organising the MTC Photography Competition 2015 with the theme Wonders of the Malaysian Forest. This contest from 15th June 2015 - 31st Aug 2015. It is open to all Malaysians and is divided into four categories.

Human Interaction With The Forest
Glory Of The Forest
Wood And Its Many Uses
Student Category
Register online at the MTC Website. 

Kuala Lumpur Photography Festival Contest 2015
This annual event is on with the last submission date on 1 August 2015. This year's theme is KLPF Model Shoot Challenge League with the grand prize of Fujifilm X-Pro 1 body worth RM3,000.  The photos must be taken at the KLPF Preview 2015 session. Head to the KLPF official website to join.
CELCOM Escape Merdeka Video Contest
In conjunction with 57th Merdeka of Malaysia, CELCOM has launched a video contest themed "Di Sini Lahirnya Sebuah Cinta". Show your love and patriotism to the country by submitting a 3 mins video based on this theme by 18 Aug 2014. Prizes worth RM157,000 await the winners.
National Space Agency Art Competition
All primary and secondary students throughout Malaysia are invited to join this poster painting contest organized by National Space Agency together with Science, Technology and Innovation Ministry. The theme is "Space for the future". Closing date is 31 Aug 2014. 
Life at KTM Stations Travel Contest

Take your camera and start taking pictures of KTM stations in Peninsular Malaysia that depicts "Life at KTM Stations".  Try to take unique pictures based on this theme.
Three winners will receive a Fujifilm X-A1 camera + two train tickets to any destination in Malaysia and another 10 winners will receive FINEPIX S4600 + 1 train ticket.
FRIM: National Heritage Painting Competition
This is an effort taken by FRIM and National Visual Arts Gallery to promote the appreciation for the environment and art. You are invited to submit an artwork that reflects the landscape and natural environment of FRIM Kepong. 
Painting can be done using colour pencil, oil paint, water colour, poster colour, charcoal, soft pastel, oil pastel, mixed medium or assemblage.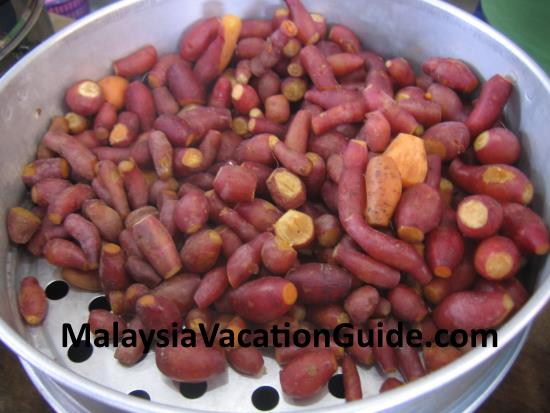 Closing date is 15 May 2014
Prizes
1)Adult (18 and above) Category:
1st Prize: RM3,000
2nd Prize: RM2,000
3rd Prize: RM1,000
5 Consolation Prizes: RM500
2) Students (13 to 17 years) Category
1st Prize: RM2,000
2nd Prize: RM1,000
3rd Prize: RM500
15 Consolation Prizes: RM100
You must register in person at FRIM in order to join the contest. Call 03-6279 7591 for more information.
FRIM Photography Contest
The theme for this contest is "Uniquely FRIM". Take photos of FRIM in Kepong, Pasoh, Bidor or Mata Ayer from 1st to 30th Sept 2012 and win prizes. Call 03-6279 7000 for more information.
Cyberjaya - Not Just A City Photography Contest 2012
All photographers take note that the there is a photography contest with photos to be taken in the city of Cyberjaya. The contest is organized by Cyberview Sdn. Bhd. and is on from 19 March 2012 to 15 May 2012.
The prizes that you can win are:
PRIZES
First Prize: RM3,500 Cash + Certificate 

Second Prize: RM2,000 Cash + Certificate 

Third Prize: RM1,500 Cash + Certificate 

Consolation Prize X 5: RM200 


This contest is open to all Malaysians of all age groups.
Hurry, go to this city along with your best camera and learn more about Cyberjaya. You will be surprised at the many happenings that are going on in this vibrant city.

Further information can be obtained by calling +6 03 8315 6048.

Address: 

Secretariat of Digital Photography Contest 2012
Business, Corporate Communications and Planning
Cyberview Sdn. Bhd. 
SME Technopreneur Centre
Cyber 6, 2270 Jln Usahawan 2
63000 Cyberjaya
Selangor Darul Ehsan.