Terengganu
Terengganu is located at the east coast of Peninsular Malaysia with a population of 1 million people. This state has 244 km coastline, the longest coastline in Malaysia where you will be able to find some of the cleanest beaches in Peninsular Malaysia.
The Malay culture is best seeing here as 90% of the population are Malays. The state is bordered by Kelantan in the north and Pahang in the south.
In an effort to open the beauty and treasures of this state to be enjoyed by more tourists, the state government has intensified the effort to promote tourism in this state. Many infrastructures and events have been built and planned to welcome the ever growing visitors to this exotic state of Malaysia.
See the Terengganu Calendar of Events 2023 that you can join during your visit to the state.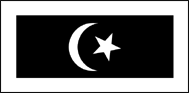 The flag of the state
The state has an airport that is serviced by airlines such as Malaysia Airlines, Air Asia and Firefly.
A Mural beside Uncle Chua's Restaurant in Kuala Terengganu
Explore Terengganu
Here are some of the key places that you may want to explore..


Islands


Pulau Redang 
Pulau Redang is the biggest of all islands in this state and is one of the most beautiful island in the world. This island is the best place for snorkelling, scuba diving, jungle trekking, canoeing and boating. If you have yet to go to any marine park, you will be amazed by the marine life here. See the turtles, fishes and coral reefs directly beneath you as you snorkel and scuba dive here. The luxurious Berjaya Redang Island Resort is located on this island.
See the experience of going to the island from Syahbandar Jetty, Kuala Terengganu by Sejahtera Speed Boat. 
Sunrise at Pasir Panjang, Redang Island
Pulau Pinang 
Pulau Pinang is located just south of the main Redang Island and is the popular marine park that you must visit as there are plenty of colourful fishes and corals here. Bring along some bread and feed the fishes. They will come near to you like friends would.


Pulau Perhentian 
Pulau Perhentian is another jewel of Malaysia which is located just north of Redang Island. There are two main islands that you can go to namely Pulau Perhentian Besar and Pulau Perhentian Kecil. Enjoy the crystal clear water, sandy fine beaches as you snorkel and scuba dive here. Accommodation ranging from budget motels to hotels are available here. 


Pulau Kapas 
Kapas Island is closer to the mainland, hence this island is more popular with the locals as it takes only 10 minutes by speedboat from Marang Jetty to reach this island. You can do your windsurfing, canoeing, snorkelling, scuba diving in the vicinity of the island. A World War II shipwreck is located 5 nautical miles off the island for divers to explore the marine life that abound here. If you like squid fishing, come during the month from May to August and you may get some squid. 


Pulau Lang Tengah 
This is another beautiful and secluded island sandwiched between Pulau Redang and Pulau Perhentian. There are only 3 resorts available for accommodation hence it is always a good idea to book in advance. 
Pulau Tenggol 
This is a secluded island that you can go for scuba diving, snorkeling or simply enjoy the beaches.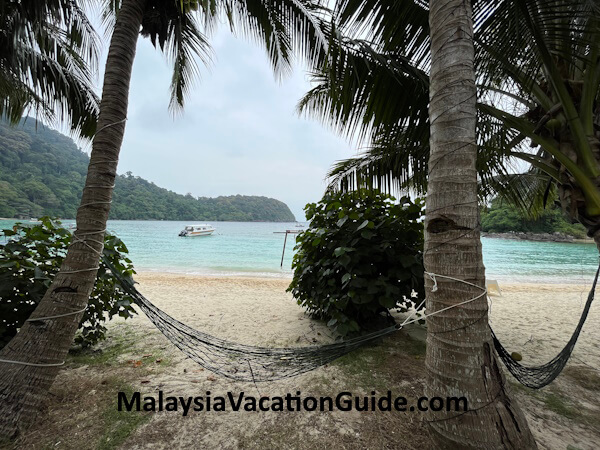 Pulau Tenggol
Beaches 


Pantai Batu Burok 
Pantai Batu Burok beach is located 1km away from Kuala Terengganu city centre and has good facilities for your use here. There are many food stalls that sell local delicacies such as Keropok Lekor, drinks and sausages. A cultural centre where stage performances are done is also located here. If you are into fast food, A&W Restaurant is located within the vicinity. 



Steamed keropok lekor
Pantai Kemasik 
Pantai Kemasik is well known for the scenery and tranquility of the state. Fishermen villages are located nearby. Remember to take a picture or two of the huge rocks that are located by the side of the beach. Washrooms and stalls are opened for your convenience. 
Lakes 


Kenyir Lake 
This lake is the biggest man-made lake in South East Asia. Experience the tranquility of the tropical rainforest, try your fishing skill, visit the waterfalls, the caves and enjoy your water sports activities here. 


History 


Kuala Terengganu 
Visit the state capital of Kuala Terengganu and the vicinity. You will be able to see Istana Maziah which was built in the year 1897. The floating mosque is located within minutes of the city centre. Chinatown is another historical place that you should explore where you can savour some chinese food and purchase some goods here. Your visit to this capital is not complete without going to the open-air bazaar known as Pasar Payang where value for money goods ranging from food stuff to souvenir items are sold.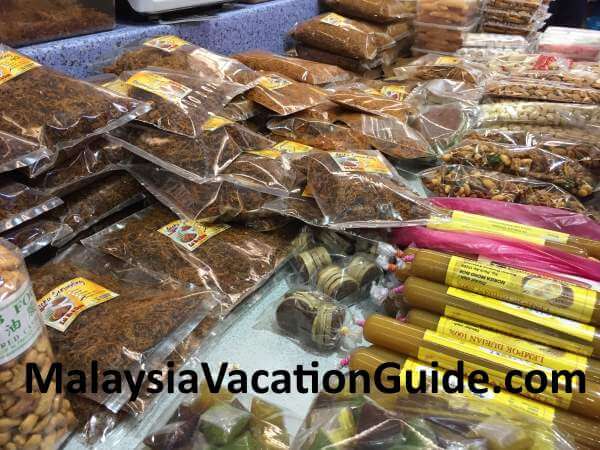 Some of the foodstuff that you can get from Pasar Payang
Terengganu State Museum 
Visit the biggest museum in South East Asia. The museum is located 6km away from the city centre. 


Pulau Duyong 
This island is the site where the annual yacht competition known as Monsoon Cup is located. See the old palace that was built in the year 1920. The traditional boat building by the local craftsmen can also be seen here. 
Turtle Conservation 


Rantau Abang Turtle Conservation and Information Centre 
See the exhibits and live hawksbill and green turtles here. You can volunteer to be involved in this conservation effort.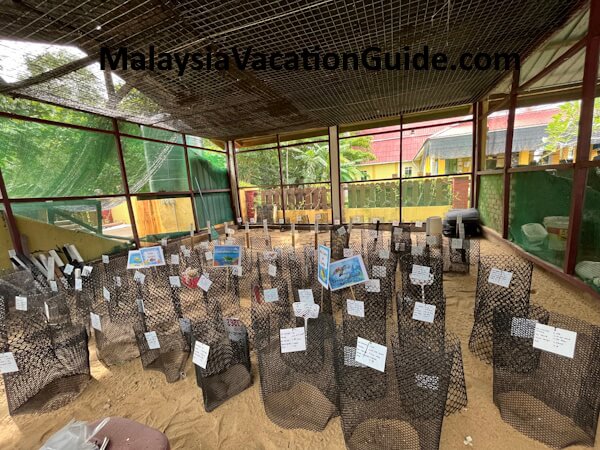 Turtle eggs being protected and hatched at Rantau Abang