Beruas Museum
Beruas Museum or Muzium Beruas is located in the district of Manjung. It is located about 20km away from Sitiawan, 54km from Taiping and 58km from Ipoh. Drop by this museum if you are within the vicinity. As the museum is not very big, an hour here is more than enough for you to discover more about the history of Beruas.
There are well documented exhibits and artifacts preserved in this museum.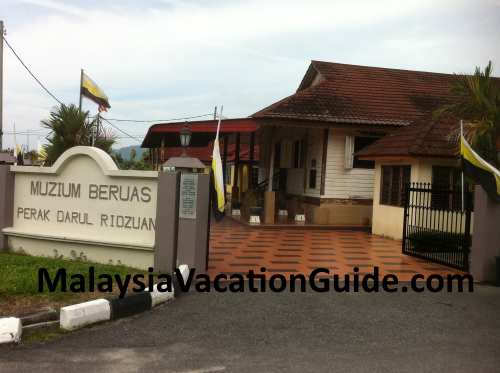 Entrance to Beruas Museum
Introduction To Beruas Museum
This museum is a single-storey building and the management of this museum was handed over to Perak State Government on 23 May 1995. It was officially opened to the public in July 1995. 
It is opened daily from 10am to 5pm and has over 300 artifacts that were discovered during the archaeological findings in the year 1991. These artifacts proof the existence of "Gangga Negara" Kingdom and the King of Beruas.
Admission to the museum is FREE. It is located at the town itself. Address: Jalan Besar, 32700 Beruas, Perak. Tel: 05-6740 160.
Take note that every Friday, the museum will be closed from 12:15pm-2:45pm.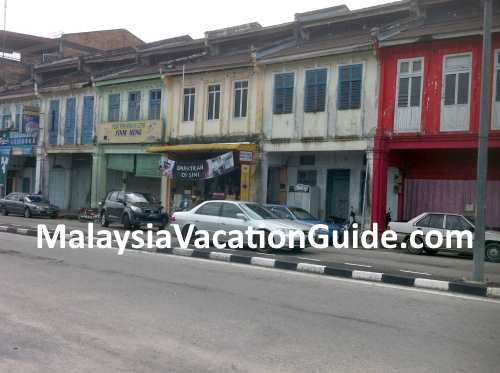 Beruas Town
If you are a student or are studying history, you will be able to find out more about the Gangga Kingdom here. Here are some of the facts that you may want to take note of.
It was believed that the Gangga Kingdom ruled this town and Dinding District (Manjung District now). There are a few versions of the rulers of Gangga Kingdom. One version stated that he was a ruler from Kedah and the other version stated that he was King Khmer from Cambodia.
This place was believed to be the first place of Islamisation in Malaysia.
Buddhist and Hindu influenced were here based on the archaeological findings of artifacts nearby.
Kings from Acheh may have ruled this kingdom based on the tombstones found here.
Sultan Mahmud Shah from Melaka was believed to have conquered this kingdom when he was ruling Melaka from 1488-1511.
The Chinese influenced can be seen with the discovery of porcelains and other potteries that originated from China.
According to the accounts by Tom Pires, a Portuguese, Beruas was a thriving trading port in the early 16th century due to its strategic location. Beruas River can be navigated 90km into the mainland of Malaya. However, all these changed when siltation began to take place in the 17th century. As a result, this town was no longer suitable as a trading port.
Today, Beruas is a small settlement consisting of mainly older folks and younger children. Most of the work force and older students have left for the cities to find better jobs and education.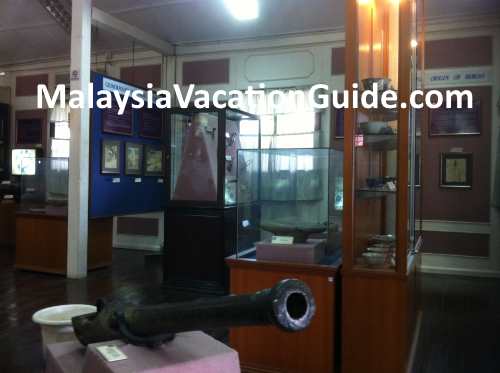 Museum Exhibits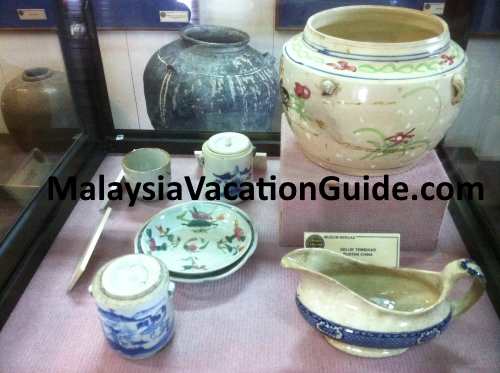 Porcelains from China.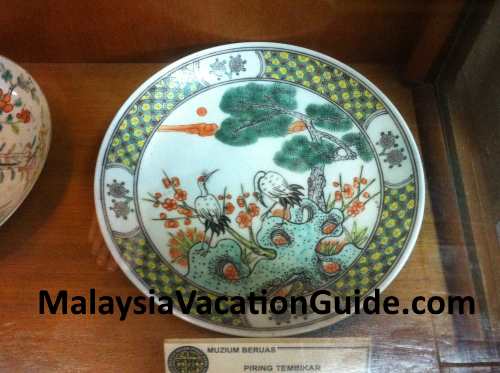 Porcelain plate.
Cannon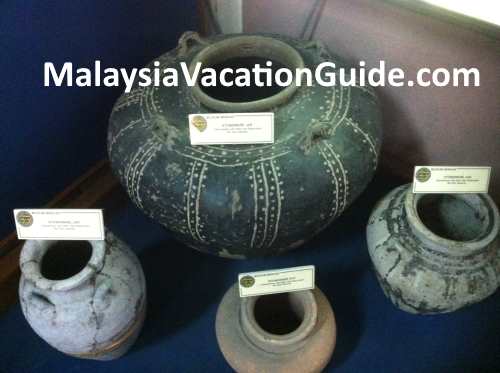 Potteries that are still in good condition.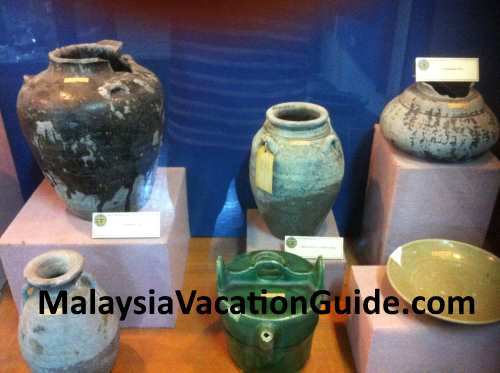 More potteries at the museum.