Sungai Way Yam Rice
Sungai Way is one of the older town in Petaling Jaya and is a typical Chinese new village where you can still find some good food that is prepared by the older generation of family business. These days, it is difficult to get the locals young people to take over the family business as many of them are well educated and prefer to work in companies where the career prospects is better.
A generous amount of Yam rice. Notice the sambal paste at the insert.
If you have not been to this place for lunch, why not take an excursion and try the yam rice at the Sun Tho Yuen coffee shop. You will need to have your own transport to come here as this shop is located quite a distance from the main road.
There are a few other stalls that sell other types of food but the yam rice stall which is manned by an elderly uncle is the most popular. Due to the popularity of this stall, most of the customers who come here will order the yam rice.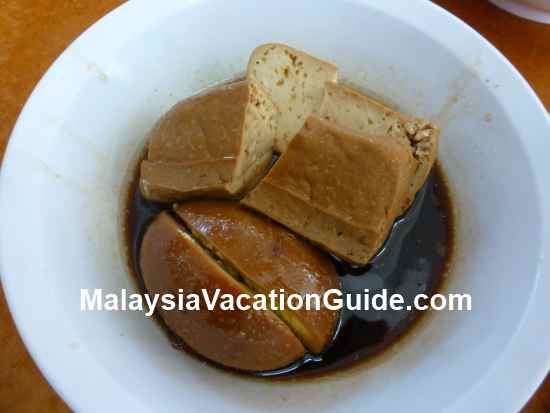 Tofu and egg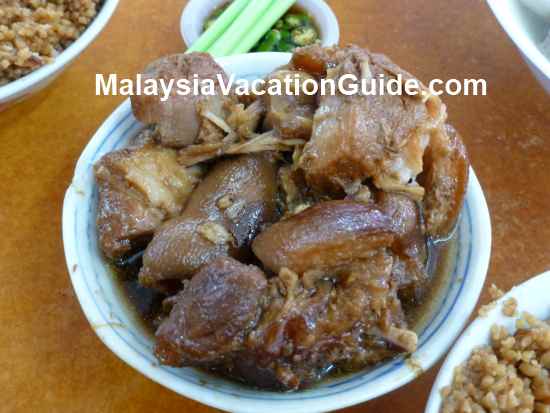 Braised pork trotters
Besides the yam rice, you can also order the braised pork trotters which many who have tried will agree that it is one of the best in this area. Braised tofu and egg are another two items that you can add in to eat together with the rice.
The other signature dish is the pork soup that comes with internal organs such as liver, intestine and kidney. You can skip this signature soup if you do not find it appetizing. The "chilly sambal paste" is a must for those who need spicy sauce to go with the rice.
A budget of RM20-RM30 for two persons is good enough to enjoy your lunch here.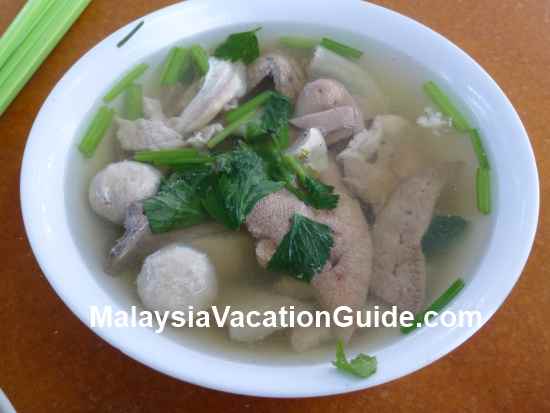 Pork soup with other internal organs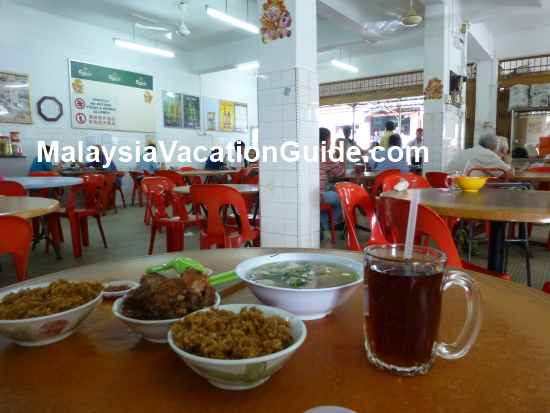 The Sun Tho Yuen Coffee Shop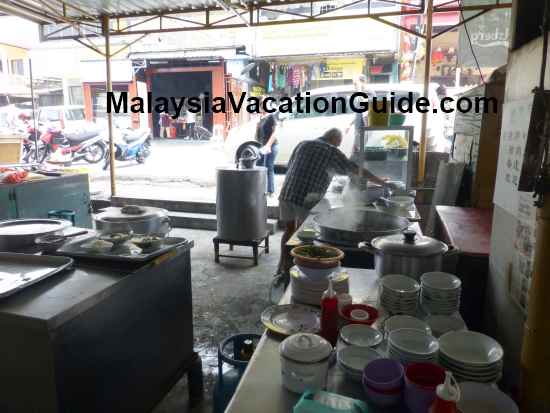 The owner of the stall busy preparing the food during lunch hour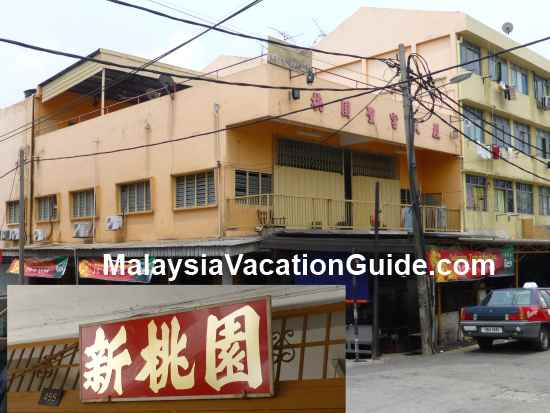 The corner coffee shop
GPS Coordinates
The GPS coordinates of the coffee shop are approximately N03° 05.302' E101° 36.703' along Jalan SS9A/2, Petaling Jaya. It is a corner shop opposite a Chinese temple. You may have to park further down the road and walk to this shop as there are not many parking bays available outside the shop. This stall only opens for lunch and is closed on Mondays.