SS3 Chinese Food
Are you hunting for SS3 Chinese food for dinner? Double Joy Restaurant is located in SS3 Universiti Garden, Petaling Jaya which is quite popular with the locals. It is located near Sungai Way Free Trade Industrial Zone and Western Digital. 
As it is an intermediate lot shop, there are only limited tables available for customers. Hence, if you plan to come here, try coming earlier before the typical lunch or dinner time. Better still, call the shop and book a table if you want to be sure.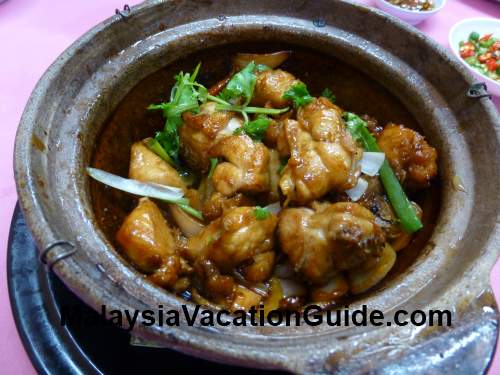 Clay pot chicken with salted fish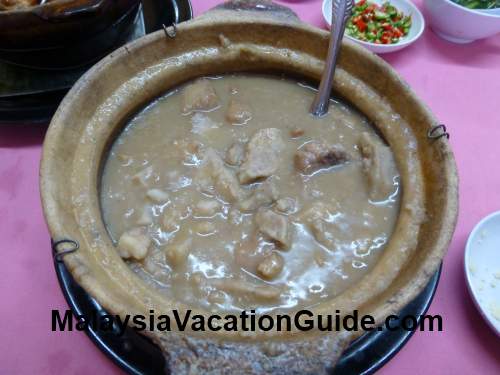 Clay pot yam with pork belly

One of the signature dish of the restaurant is clay pot chicken cooked with salted fish. This dish is best taken when it is still hot together with rice. The chicken is tender and tasty especially when eaten together with the salted fish. The other clay pot dish is yam cooked with pork belly.
This dish is cooked to perfection where the yam and the pork are blended together. You may not be able to differentiate them until you have tasted them. The texture of the yam is also smooth and tasty. There are more yam than pork, a good combination if you like yam.
Other than that, try also the steam "tilapia" fish with chillies. A good dish to whet your appetite for more. The fish is usually fresh and not overcooked. Vegetable dishes are typically the ones that you will commonly find in any other Chinese restaurants. If you are not sure of what vegetable dish to order, try the spinach soup cooked with wolfberries.

For a family of four, budget about RM85-RM90 if you order the four dishes recommended. Enjoy...

There are a few other dishes that you could try but it is not a good idea to order too many dishes. Coming back another time for other dishes is a better choice.
There are another two to three restaurants nearby but is not as crowded as this shop. Lan Je Restaurant is a bigger restaurant and is located just beside this shop. It is famous for steam fish.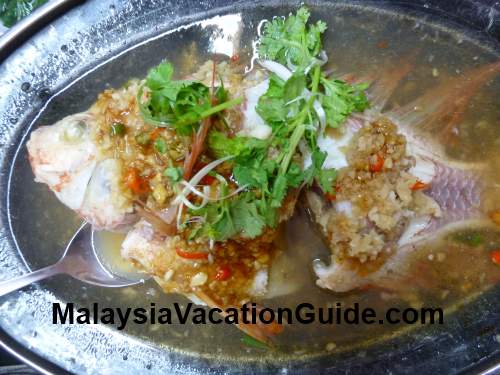 Steam Tilapia Fish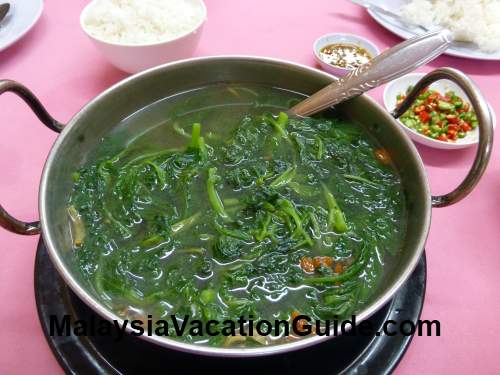 Spinach Soup With "Kei Chi" or Wolfberries
Address & Direction To SS3 Chinese Food - Double Joy Restaurant
Address
No. 27, Jalan SS3/37(Off Jalan SS3/66), Universiti Garden, 47300 Petaling Jaya
Operation Hours
11:00am-2:30pm
5:30pm-10:30pm
Tel: +60 126731889