Johor
Johor is located at the southernmost part of Peninsular Malaysia with a population of over 3 million. It is one of the most developed state in Malaysia, spurred by the rapid growth of its neighbour, Singapore.
Many Singaporeans come here for food and holidays during the weekends and public holidays. You will most probably passed by the oil palm, the rubber, coconut and the pineapple plantations while travelling here.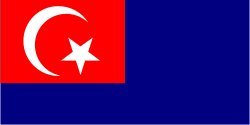 The flag of Johor. Blue represents the State Government, Red the warriors defending the state, the crescent and star represent the monarchy and Islam.
The southernmost tip of mainland Asia is located at Tanjung Piai, towards the south west of the state.
With the ethnic composition of 54% Malays, 35% Chinese, 7% Indians based on the official census of 2000, you will find plenty of cultural experiences and a varieties of cuisine that you can taste while visiting this state.
Being surrounded by a combined coastline of 400km, there are many good beaches and islands that you can choose to go. Some of the islands such as Pulau Sibu, Pulau Rawa, Pulau Pemanggil, Pulau Aur and Pulau Tinggi are small and not fully developed for tourism yet. The staging point for islands of Pulau Tinggi, Pulau Sibu Besar, Pulau Sibu Tengah and Pulau Sibu Hujung is Tanjung Leman Jetty.
These islands off the east coast of this state are ideal getaways for a time of relaxation and recreation. The sandy beaches and clear water are ideal for scuba diving and snorkelling activites.
If you are into fishing, there are "kelongs", structures with accommodation built in the middle of the sea where you fish while staying here.
Gunung Ledang with a height of 1276m is the highest mountain in this state. It is also known as Mount Ophir and movies have been made about the legend of this mountain. Hikers will enjoy going up this mountain.
Gunung Pulai Recreational Forest is a good place to enjoy nature. This forest is about an hour or less drive from Johor Bahru. You will enjoy the waterfalls, birds, plants and fresh air here.
Tanjung Piai National Park is the southernmost tip of mainland Asia. You will be able to see the mangroves, monkeys, birds and enjoying a walk on the 300m boardwalk. 
Endau Rompin National Park is another tropical rainforest national park that you can go. Named after Endau River and Rompin River, it is the second biggest national park in Peninsular Malaysia after Taman Negara. The Sumatran rhinoceros species inhabit this park. You will be very fortunate if you could spot them while you are here. Take note that the park is closed to the public during the north-easterly monsoon season from November to March.

The capital city of Johor Bahru or JB has developed into a modern and vibrant city. 
For a time of recreation, drop by the Zoo which is about 10 minutes away from the city.

If you have young children, consider visiting the following attractions.
Legoland Malaysia Theme Park
Desaru Fruit Farm
Firefly Tour 
Ostrich Farm
Further away is the historical town of Kota Tinggi. Visit Kota Tinggi Museum while you are here. The Lama Fort is about 28km away from Kota Tinggi. This place used to be the royal seat of the Sultanate until 1587 before the capital was moved to Johor Bahru.
If you are near Desaru, you may want to drop by Tanjung Balau Beach. This beautiful beach is packed during weekends and public holidays. There are plenty of free parking bays available if you drive here. 
ATVs(all terrain vehicles) can be rented for a fee. Your children and even adults will enjoy riding on the beach. Food stalls are there if you need to get some snacks. Here are some photos and video of the beach.
Tanjung Balau Beach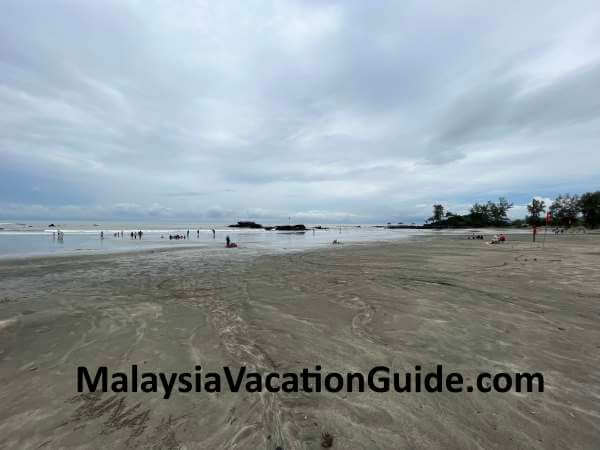 Plenty of trees and shades here
ATVs for rent
Plenty of parking bays here
While you are at Tanjung Balau, drop by the Fisherman Museum nearby.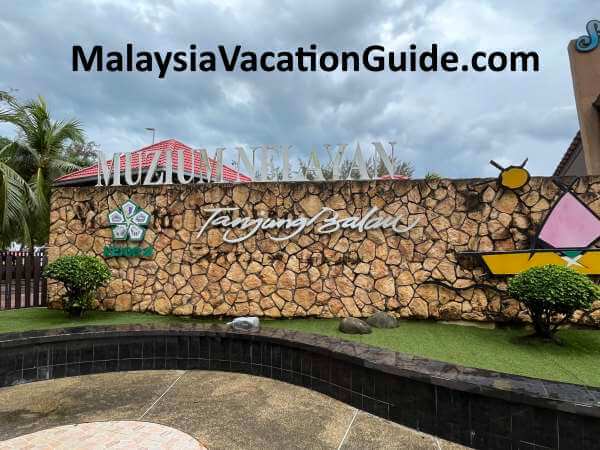 ---
There are many hotels in the JB capital and major cities such as Batu Pahat, Kluang, Kota Tinggi, Mersing, Muar, Pontian and Segamat.
Hotels in JB include Holiday Inn Johor Bahru City Centre. This 5 Star Hotel is located within walking distance to Johor Bahru Sentral. Other hotels are the Thistle JB, Double-Tree by Hilton and Berjaya Waterfront Hotel.
If you are into designer brand goods shopping, head for Johor Premium Outlets which is located in Kulaijaya, about 3.5 hours drive from Kuala Lumpur and 1 hour drive from Singapore. There are over 80 international branded outlet stores that offer discounts up to 65% everyday.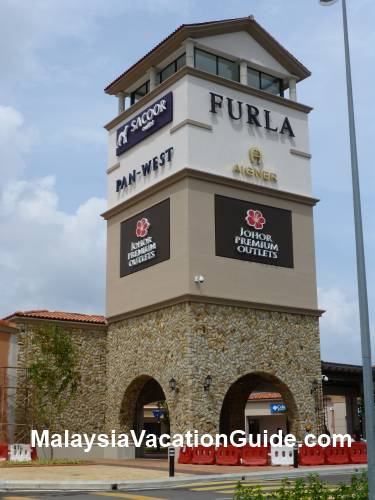 JPO Johor
Johor Other Places of Interest
Puteri Harbour  Head for Legoland Theme Park and have a fun time. The Clubhouse and international ferry terminal are also located within the vicinity.

Muar Town  Stop by the historical Muar town and enjoy some hawker food before continuing your journey.

Kota Tinggi  Stop by Kota Tinggi for a meal and take the Firefly Cruise Tour in the evening.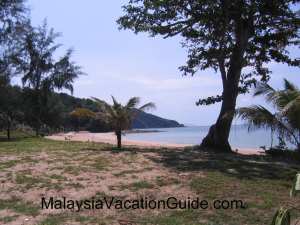 The view of the beach from Sari Pacifica Hotel

Getting to Johor Bahru
Check out the options of getting to Johor Bahru from other cities here.
Attractions closed or undergoing upgrading