Rawang Food
Tilapia Wantan Mee in Rawang
Have you been to Rawang? If you are looking forward to try some new dishes after taking the same food most of the time, try going to Restoran R Cheng Fei Zhou Yu Wantan Mee near the town. This restaurant is located among the residential houses at Kampung Lee Kim Sai.
This shop's specialty is wantan mee cooked with "Tilapia" fish. There are a variety of ways to cook but the most popular is steaming the fish with ginger. A plate costs around RM16, a reasonably price dish considering that the whole fish is given.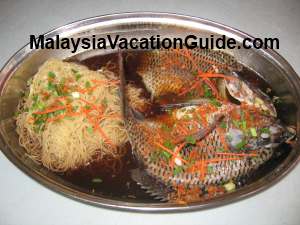 The famous wantan mee with "tilapia" fish.
Claypot duck cooked with herbs.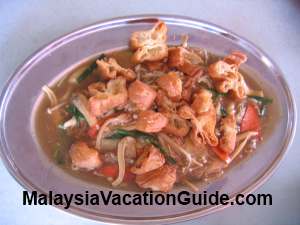 Stir-fried mushrooms.
The other dish you can try is duck meat cooked with herbs. Cooked in claypot, this dish is taken with rice. A pot for 2-3 persons will cost about RM16 too. The owner is probably able to keep the price of the dishes low as this shop is not located on a prime location.
Try also the stir-fried mushrooms cooked with "yu char kuey" which costs about RM10. There are plenty of other dishes that you could try too.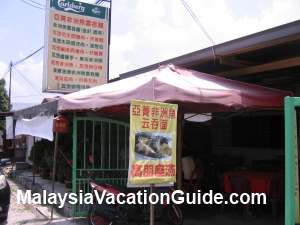 The entrance to the shop.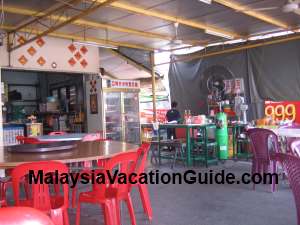 This restaurant is non-air conditioned with simple setup.
Address:

E-13, Jalan 5
Kampung Lee Kim Sai
Selangor

Tel: +6 03 6091 8671
or +6 012 3045671
The GPS coordinates of the restaurant is N03° 18.599' E101° 34.620'.