PJ Old Town Food
PJ Old Town is located at Section 1 of Petaling Jaya and is one of the oldest planned township in Selangor. There are a few blocks of shop houses that are mainly used as restaurants and shops. Most of the houses here consist of landed bungalows, a few of which have been converted to become restaurants and shops. 
Just to digress, this township is famous for plastic products in particular water containers. If you are looking for a wide range of plastic water containers, this is the place to go as there are many shops selling these items. A good place to get them when water rationing happens during dry season when the water at the dams drop to critical level.
There are three Chinese food eateries that you can consider going while you are here.
Soon Lee Restaurant
This restaurant is located along Jalan 1/19 and Jalan 1/10. It is a typical Chinese hawker coffeeshop where there are many hawker stalls that serve various types of food. The Kuey Teow Soup here is tasty with ingredients used include chicken, lard, fishball and spring onion. This stall is busy most of the time with regular customers coming back for more. Costs about RM5 per bowl.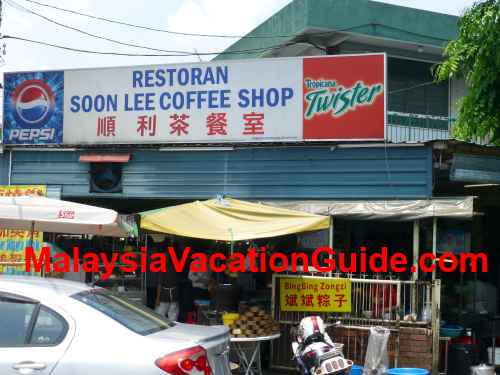 Restoran Soon Lee at PJ Old Town is packed during lunch hour.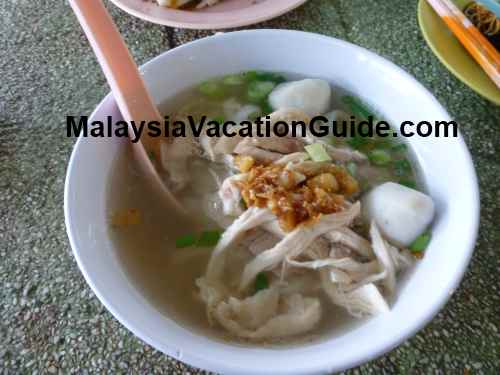 The tasty Kuey Teow Soup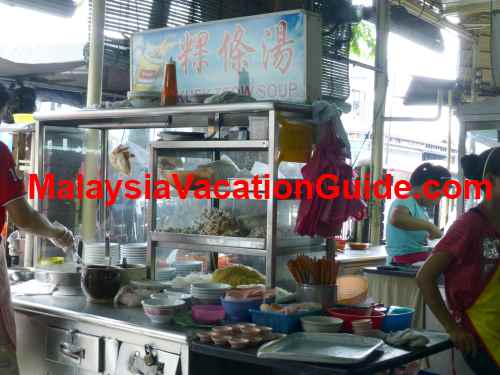 Kuey Teow Soup Stall
If a bowl of kueh teow soup is not enough, try the wantan noodle which consists of noodle, barbeque pork and vegetables. It is about RM5 per bowl. You can try the dry or soup type.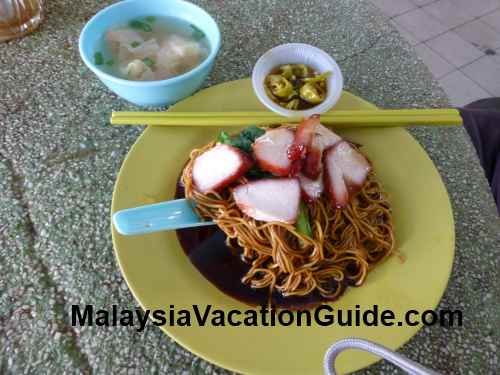 Wantan Mee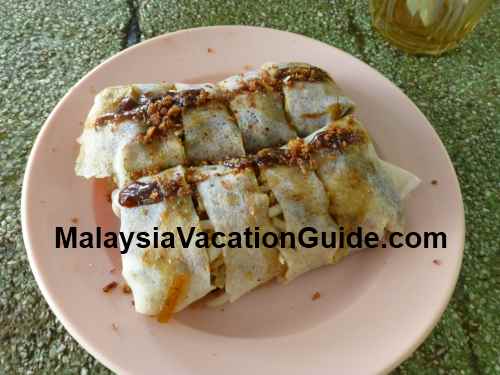 Two rolls of popiah
Try also popiah from one of the stalls here. It usually comes with chilly sauce but you can request for popiah without chilly sauce. Suggest you try one with and one without. Costs RM2 per roll. Each popiah has ingredients that include turnip and bean sprout.

Yi Poh Restaurant
This restaurant is packed during lunch hour and more so when Soon Lee Restaurant closed on certain day of the week. The famous dish is Loh Shi Fun, a long noodles that comes with minced meat, barbeque pork and spring onion. A bowl of this noodle costs about RM5.
You can also try the Hakka noodle which has similar ingredients except that the noodle is not Loh Shi Fun but of flatter type. Soup such as wantan soup can be ordered to complement your noodles. Each bowl of soup is about RM3 for 4 pieces of wantan.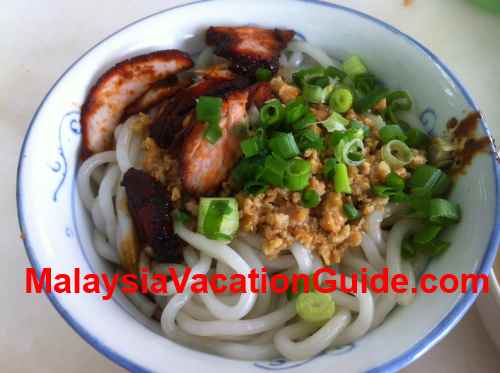 Loh Shi Fun Dry Noodles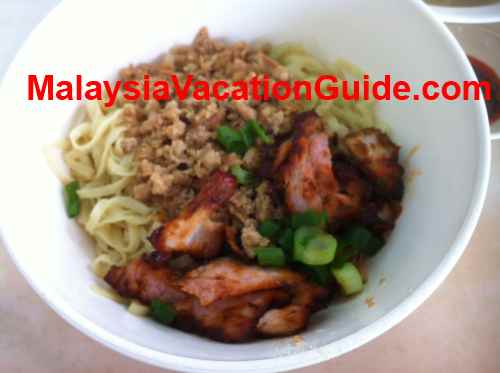 Hakka Noodle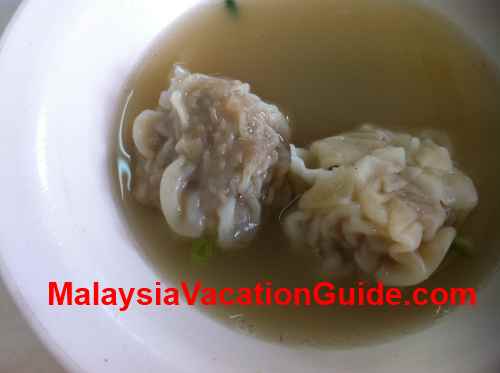 Wantan Soup Side Order
This restaurant is a corner shop between Jalan 1/10 and Jalan 1/21. Soon Lee Restaurant is just diagonally opposite it. The operation hours is from morning till 5:30pm and closes every alternate Monday.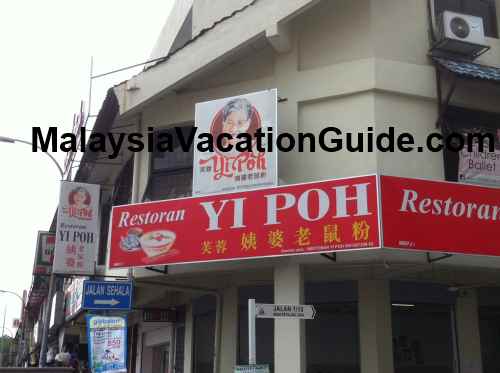 Restoran Yi Poh is located along Jalan 1/10 and Jalan 1/21
Heng Kee Bak Kut Teh
This is another famous bak kut teh stall which is located just opposite Soon Lee Restaurant along Jalan 1/10. It is open for dinner from 5:30pm till midnight. Take note that it is closed on Mondays. The bak kut teh is served in bowls and you can choose the part of meat that you like. It also comes with mushrooms, tofu and vegetables. Come early and get a place to sit as this restaurant is usually packed during dinner time.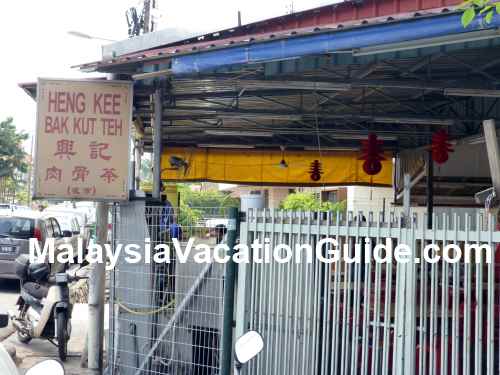 Heng Kee Bak Kut Teh is packed during dinner time.
Plenty of plastic water containers for sale here.