Kuala Terengganu Chinese Restaurants
If you are looking for Kuala Terengganu Chinese restaurants for a meal or two while you are at the capital city, here are three eateries that you can visit while you are here. Ocean Restaurant, Golden Dragon Restaurant and Mei Fong Curry Noodles.
They are all located in Kuala Terengganu. Take note that if you are driving, the traffic towards Chinatown can be congested during peak hours such as lunch and dinner time.
After dinner, take a stroll on Pulau Warisan and visit the many stalls that are situated here. Plenty of food to pack and takeaway.
Terengganu Chinese Restaurants - Restoran Ocean
The landmark to look for to reach is is to locate KTCC Mall which is located in the vicinity of Ocean Restaurant. If you are coming from Grand Continental Hotel along Jalan Zainal Abidin, slow down as you reach the MCIS building.
Turn left after the Chicken Cottage Ladang Tok Pelam fast food restaurant. You will see Ocean restaurant further up the road which is just opposite the KTCC Mall.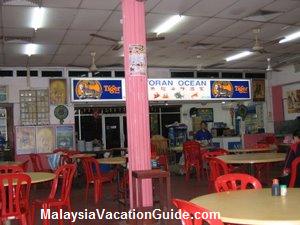 The spacious Ocean Restaurant which is located opposite KTCC Mall.
The Ocean restaurant serves the typical Chinese food. You can take rice or noodles together with some of their signature dishes. Dishes that you can order include prawns, fish, bean curb, vegetables, fried noodles and squid. Beers are allowed to be served here.

The address of the restaurant.

Restoran Ocean
Lot 2679
Jalan Zainal Abidin
20000 Kuala Terengganu
Terengganu

Tel: +6 09 631 5154

Open everyday, Opening Hours
11:30am to 2:30pm
5:30pm to 10:45pm
Mei Fong Curry Noodles
This shop is located just before the Chinatown arch as you go towards Chinatown Kuala Terengganu. Operating hours are from 6:30am till 4pm daily. Coming here for breakfast or lunch while you are in Kuala Terengganu is recommended before you proceed to your next destination.

The shop is famous for its curry noodles, Hakka noodles, toasted buns, toasted bread and coffee. Also has steamed keropok lekor.
Address: 178, Jalan Bandar, 20100 Kuala Terengganu
Tel: +6012 3341931 or +6017 9208933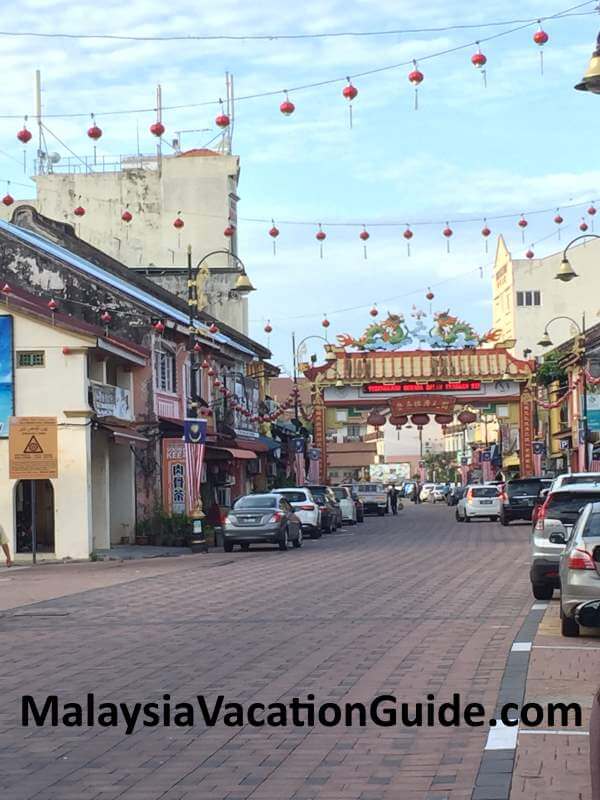 Arch to Chinatown Kuala Terengganu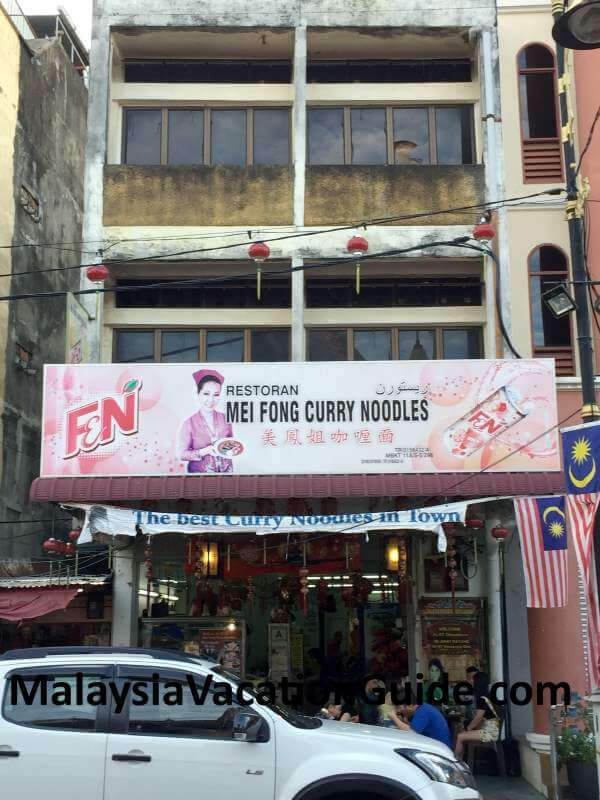 The shop is located just before the arch entrance to Chinatown
Mei Fong Curry Noodles Shop
Try the curry noodles, a specialty of this shop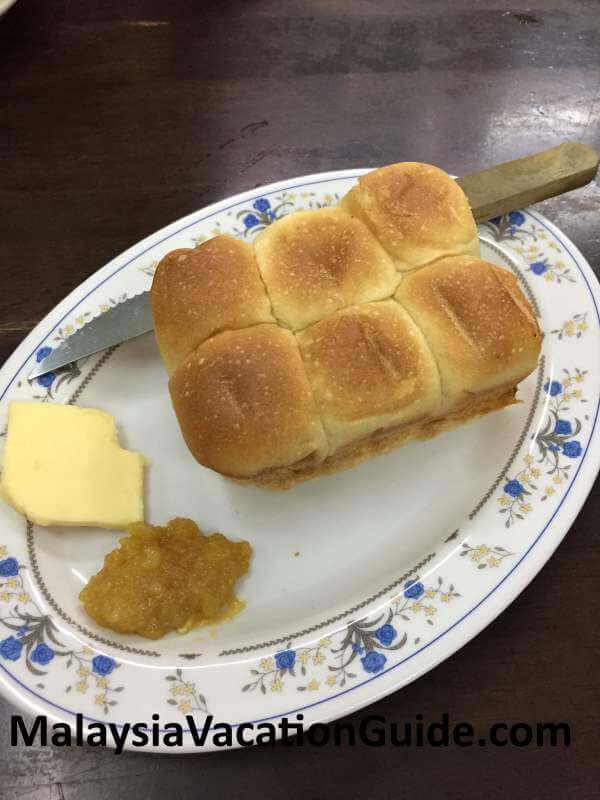 Toast buns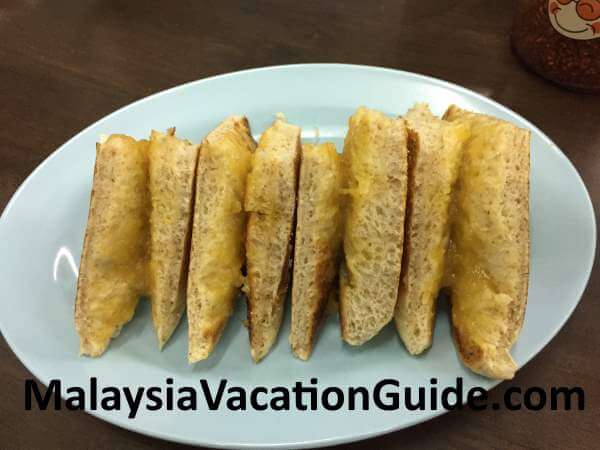 Toast bread

Golden Dragon Restaurant
This shop is open for lunch and dinner
This is another Terengganu Chinese restaurant that you can go to. This restaurant serves Chinese food and is located at Chinatown. It can be crowded during lunch or dinner time more so during the months of May-Aug, the time of the year when visitors go to Redang Island for scuba diving or snorkelling.
Address: 198 Jalan Kampung Cina, 20100 Kuala Terengganu.
Tel: +609 622 3034
Open daily from 10:30am to 3:15pm, 6:15pm to 9:30pm