Puteri Harbour Johor
Puteri Harbour Johor is the place to go for a day or two with your family if you have yet to set foot here. Family with small children will find the family theme park a good place to have fun. This harbour is facing Straits of Johor and you can see Singapore from here. It is part of Iskandar new growth area of Johor. Legoland is also about 10-15 minutes drive away.
Theme Parks
There are three theme parks here and they are located just beside Jen Puteri Harbour Hotel(formerly Traders Hotel). This 4-Star hotel is packed during weekends and public holidays as most visitors who come to the theme parks will stay here. 
The LAT's Place is the place to have your breakfast, lunch or dinner. It is a nicknamed of a famous comic creator that depicts the life of "Kampung" folks. Enjoy his work by engaging in the interactive and animated experience while you are having your meals.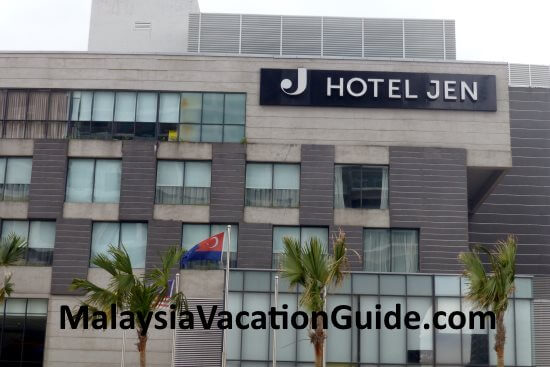 Jen Puteri Harbour Hotel(formerly Traders Hotel)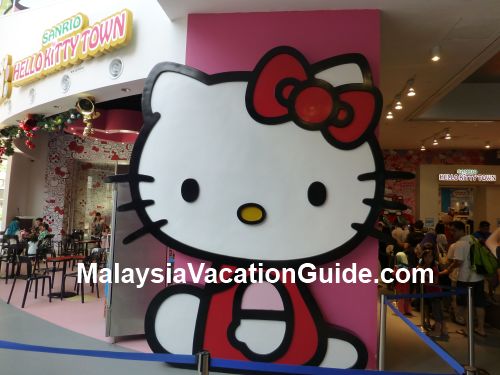 Hello Kitty Town
Hello Kitty Town originates from Japan and is the first theme park outside of Japan. You can spend hours enjoying the rides, try out the interactive activities. The Kitty House is a complete home with rooms and kitchen. Make sure you watch the live show of Hello Kitty and her friends while you are in here. If you have the budget, you can even have your child's birthday here.
The Little Big Club has all the famous character that children love to play and watch. They include Thomas & Friends, Barney the Dinosaur, Bob the Builder, Pingu the Penguin and Angelina Ballerina.
Operating Hours:
Monday-Sunday from 10am-6pm.
Tickets For 2 Park Pass
RM110 (Regular) Adults/Children
RM85(MyKad holder) Adults/Children
Tickets for 1 Park Pass
RM75 (Regular) Adults/Children
RM55(MyKad holder) Adults/Children
Contacts:
Puteri Harbour Family Theme Park
Persiaran Puteri Selatan
Puteri Harbour
79000 Nusajaya
JohorDarul Ta'zim
Tel: 1 300 88 326459
Souvenir Shop
Marina Berthing
Puteri Harbour Johor Clubhouse

The Clubhouse is located within 5 minutes walking distance from the Theme Parks. There is a marina where you can berth your boat for a fee. Watersport activities such as boat paddling and canoeing can be rented from the clubhouse from RM15/hour. During weekend, the price is RM10 nett/hour.

If you want to take a cruise, there are cruises available from RM25/adult or RM15/child. This 30 minutes cruise will take you along Straits of Johor. Currently the weekdays schedule is 4pm and 5pm and weekends schedule is 2pm, 3pm, 4pm and 5pm.
Fishing trip can also be arranged. Price starts from RM420/boat.
Call 07-530 2122 for reservation.
Clubhouse
Puteri Harbour International Ferry Terminal


The Ferry Terminal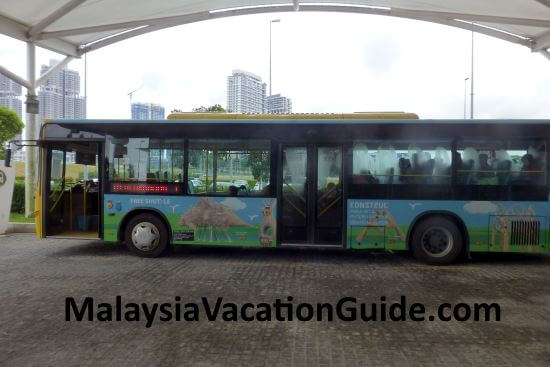 The free shuttle bus has a stop at the Ferry Terminal.
There is a ferry terminal nearby which goes to Batam and Tanjung Balai in Indonesia. The duration to Batam Centre is 2 hrs and to Tanjung Balai Karimum is 1hr 20 minutes. 

Schedule To Batam Centre, Indonesia (8:30am, 11:00am,  2:30pm and 6:30pm) 
Ticket Price: RM69/adult 1-Way, RM114/adult 2-Way. 
Ticket Price: RM46/child 1-Way, RM69/child 2-Way.
The seaport tax is RM16
From Batam Centre, Indonesia (7:00am, 10:30m, 2:00pm and 4:00pm)
To Tg. Balai Karimum, Indonesia (8am, 10am, 11:30am, 2pm and 4:30pm)
Ticket Price: RM65/adult 1-Way, RM110/adult 2-Way. 
Ticket Price: RM35/child 1-Way, RM65/child 2-Way.
The seaport tax is RM16
From Tg. Balai Karimum, Indonesia (8am, 9:45am, 11:15am, 12:30pm and 3:30pm)
*Child is 3-12 years old, infant (below 3 years old is free except for the Seaport Tax)
Ticket counter Tel: 07-5600 567

See the official Puteri Harbour International Ferry Terminal schedule here.
Getting To Puteri Harbour Johor
Getting to Puteri Harbour Johor is straight forward as it is located not too far from the Second Link Expressway. If you are coming from Kuala Lumpur, use the North-South Highway and exit at EXIT 253(E2). Follow the signage to Nusajaya and go towards EXIT 312(E3). Look out for the signage to Puteri Harbour and you will reach this place easily.