Tanjung Balau Fisherman Museum
The Tanjung Balau Fisherman Museum which is also known as Muzium Nelayan Tanjung Balau in the Malay language is located in the district of Kota Tinggi. This museum is near the many resorts in Desaru and is a good place to visit if you are having your holidays here.
The museum was built and is managed by South-East Johor Development Board or KEJORA. It was first opened to the public in the year 1992 and since then a few galleries have been added. Plan to spend about an hour or more if you want to do some research in this museum.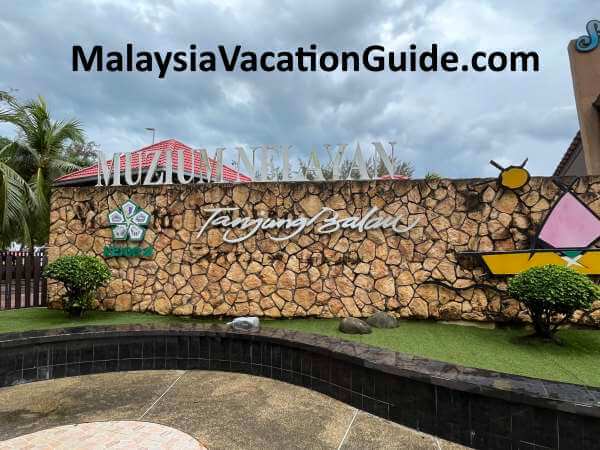 The entrance to the museum
Cafeteria
Exhibits at Tanjung Balau Fisherman Museum
Here are some of the exhibits that you will find while at the museum.
Traditional Fishermen History shows the way of living of the fishermen in this part of the world. Tools used to build the boats and equipment for fishing are exhibited in this part of the exhibit. You can learn the type of fishes and other marine life via the diorama and posters explaining their characteristics.
Geology section exhibits the rocks, corals and the geography of Tanjung Balau.
Sea Safety & Marine Communication show the miniature replicas of ships and the communication equipment used in modern fishing. These tools are needed to ensure the safety of navigation when out fishing in the ocean. 
Desaru Shipwreck features the artifacts obtained from the sunken ship in the 1840s. The artifacts from China such as porcelain spoons, bowls and potteries are exhibited here.
Traditional Boats are exhibited at the outdoor section of this museum. Observe the craftworks and painting of the many boats here.
Special exhibition features rotational exhibition such as International Kite Show, Shark Skeleton, Antiques and many others.
A souvenir shop is available for you to purchase before leaving the museum.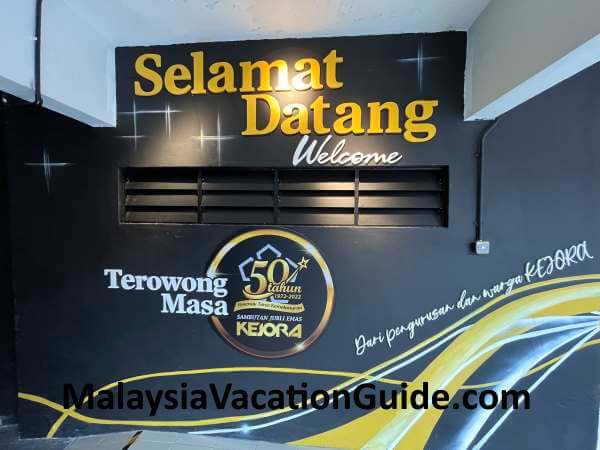 50 Years of KEJORA History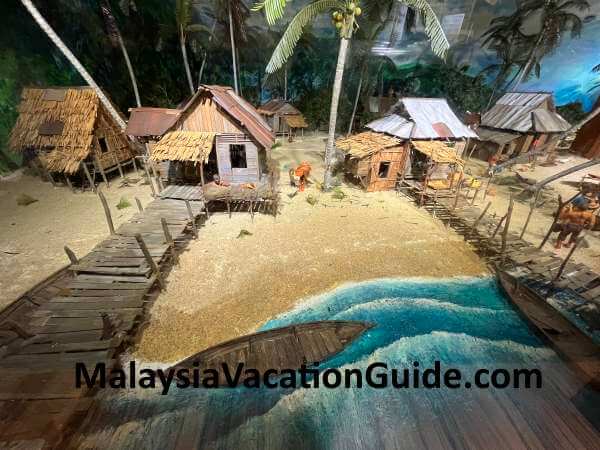 Diorama of the fishermen village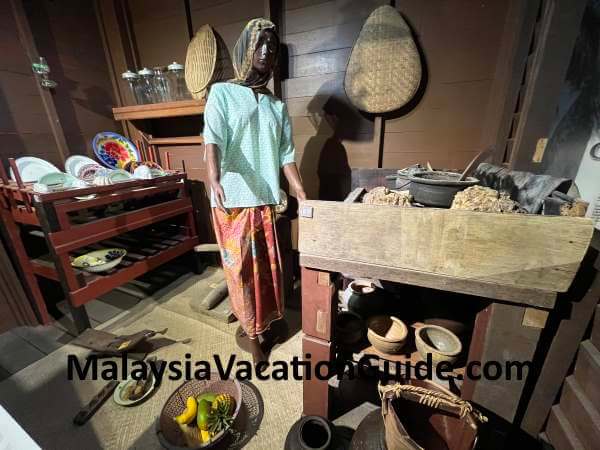 A life-sized of a typical Malay house
Some of the old lighthouses in Malaysia include Cape Rachado in Melaka, Muka Head in Penang, Udan Island in Melaka, Fort Cornwalis in Penang, Rimau Island in Penang and Permatang Sedepa in Selangor
Miniature of ships including The Titanic are exhibited here
Diorama of mangrove trees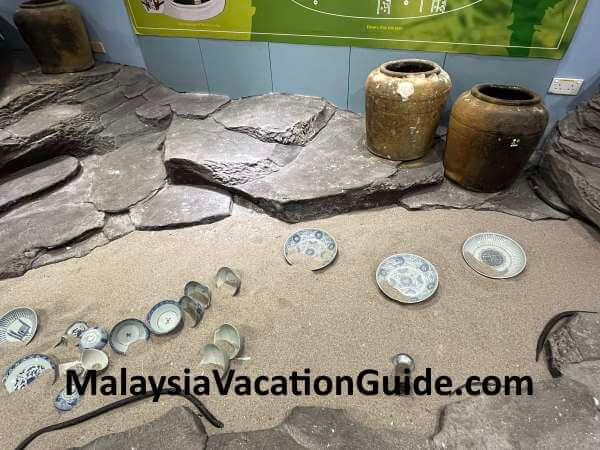 Potteries from Desaru Shipwrecked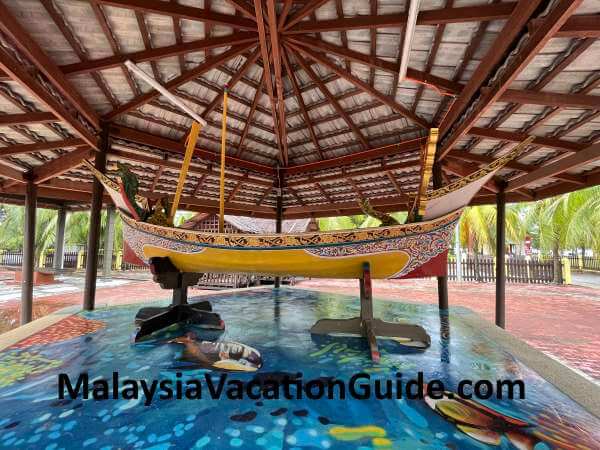 Colourful boat design at the outdoor exhibits
Operation Hours & Entrance Fees
Operation Hours
Sunday-Wednesday: 9am-12:30pm, 2pm-4:30pm
Friday: 9am-12:30pm, 2:30pm-5:30pm
Saturday & Public Holidays: 9am-12:30pm, 2pm-5:30pm
It is closed every Thursday and during Hari Raya Aidilfitri and Hari Raya Aidil Adha holidays.

For locals, the entrance fee is RM5 for adult and RM3 for children from 7-12 years old. Free entrance for senior citizens, retirees and OKU(handicapped).
For foreigners, the entrance fee is RM10 for adult and RM5 for children from 7-12 years old.

Address

Kompleks Pelancongan, Tanjung Balau, 81930 Kota Tinggi, Johor
Further information can be obtained by calling +607-884 3100