Johor Bahru
Johor Bahru or also frequently known as JB is the capital city of Johor and is just 20-30 minutes away from Singapore. It was declared a city in year 1994 and is fast growing due to its vicinity to Singapore. This city is not as organized as Singapore but if you are here, there are plenty of eateries from budget hawker stalls to high-end fine dining restaurants here.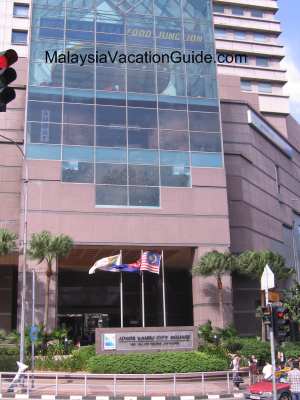 The City Square, Johor Bahru near the KTM train station and bus station.
It is also an ideal location for shopping as there are many shopping malls around the city. Take time off and visit some of the historical landmarks such as Sultan Ibrahim Building, Sultan Abu Bakar Royal Museum and Johor Art Gallery.
Here are some information that may be of help while you are here.


Shopping Malls

City Square
This mall is located within walking distance from the CIQ. The mall is connected to Johor Bahru Sentral through a pedestrian bridge. JB Sentral will be the new transportation hub of Johor similar to KL Sentral. There will be a new KTM train station and bus station located here. This mall has many food and shops outlets as well as a mmCineplexes Cinema, Popular bookstore and MR DIY are also located here. The food outlets include:
Japanese Sakae Sushi & Sushi King Restaurants.
Chinese Restaurants Din Tai Fung, Dragon-i and Canton-i.
Fast Food Restaurants Burger King, KFC, Subway and Texas Chicken.
Korean Seoul Garden & Kyochon Chicken
Chicken Rice Shop
Address: 106-108 Jalan Wong Ah Fook
AEON Mall Tebrau City
The anchor tenant here is AEON hypermarket.
Other international fashion franchises such as British India, Dockers and Giordano are also here. Other outlets include:
Fast food restaurants Burger King, Pizza Hut and KFC.
TGV Cinema for your entertainment needs.
Harris Bookstore for your reading pleasure.
Address: AEON Tebrau City, No 1, Jalan Desa Tebrau. The operation hours is from 10am to 10pm everyday.

Galleria@Kotaraya
This is a smaller and older mall which is also within walking distance from the CIQ and City Square. Prices for household goods, clothes and groceries are competitive. Pizza Hut, KFC and local food are located here. The operation hours is from 10am to 10pm everyday.
Address: Jalan Trus
Other Malls

Other malls in Johor Bahru are Holiday Plaza, Plaza Pelangi, Pelangi Leisure Mall where Xinemas screen the latest movies for your entertainment and Plaza Sentosa.
If you do not mind outdoor shopping, try going to Jalan Segget Bazaar, daily open-air bazaar that opens from 6pm to 2am.
Food at Johor Bahru
Hiap Joo Bakery

This bakery located at Jalan Tan Hiok Nee was started by Lim Joo Ban in 1930 and is now run by the younger Lim generation. Take a trip here and choose from a varieties of stuffed buns that are made inside a charcoal oven.
Other products include the sandwich loaves and French loaves. All the recipe remains virtually with varieties such as kaya bun, coconut bun, banana bun, red bean bun just to name a few.
The dough is prepared in the morning after which they are placed in the charcoal oven using a long shovel for baking. The buns are ready by 2pm. Chances are you will have to queue up to purchase these buns as they are popular with the city folks. They are best eaten while still hot.
Address: 13, Jalan Tan Hiok Nee, Tel: +6037 223 1703
Open Daily from 7:30am-4:30pm. Closed on Sunday
Queue at Hiap Joo Bakery
Established in 1930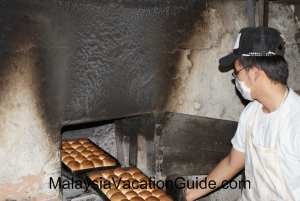 The traditional buns produced using charcoal oven.
Banana Cake
Tong Guan Nyonya Kopitiam

This coffee shop is located at 13, Jalan Trus and operates daily from 7:30am-5pm. It is located within walking distance from Persada Johor International Convention Centre and Holiday Inn Express JB.
Come here for breakfast, lunch or tea time. Menus include toasted bread, nyonya kueh, mee rebus, mee siam, nasi lemak, coffee and tea and cendol. Price is reasonable.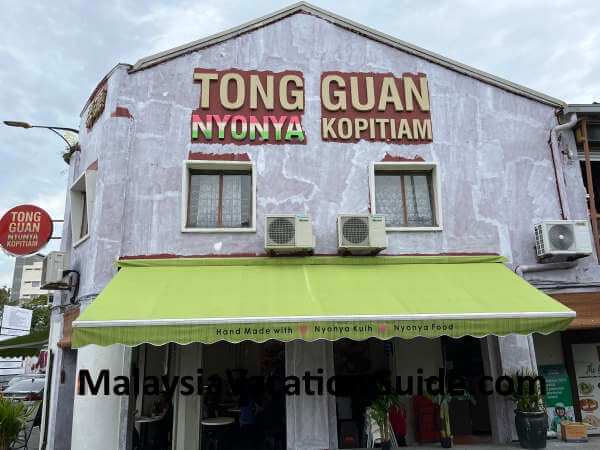 Simple set up of Tong Guan Nyonya Coffee Shop
Nyonya Kueh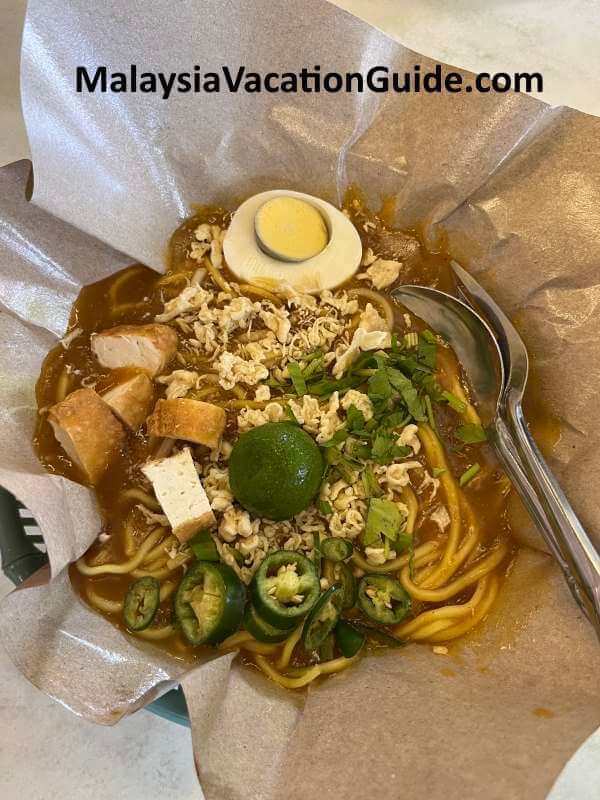 Mee Rebus
Nasi Lemak
Chinese Heritage Museum
This museum is located at 42 Jalan Ibrahim, JB and is within walking distance from Tong Guan Nyonya Kopitiam. It operates daily from 9am-5pm but is closed on Monday. The entrance fee is RM6/adult, RM4 for groups, RM3 for children, students and senior citizen 55 years old and above. Tel: 07-213 4080
This museum provides information on the history of the Chinese settlements and their contributions to the development of Johor Bahru. As this is a small museum, plan to spend an hour to a half here.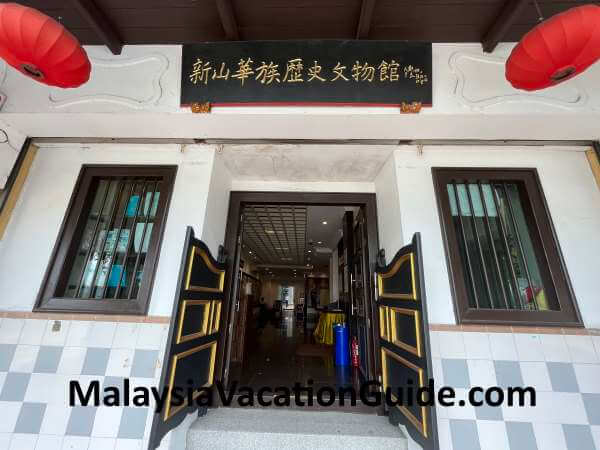 Back entrance to the museum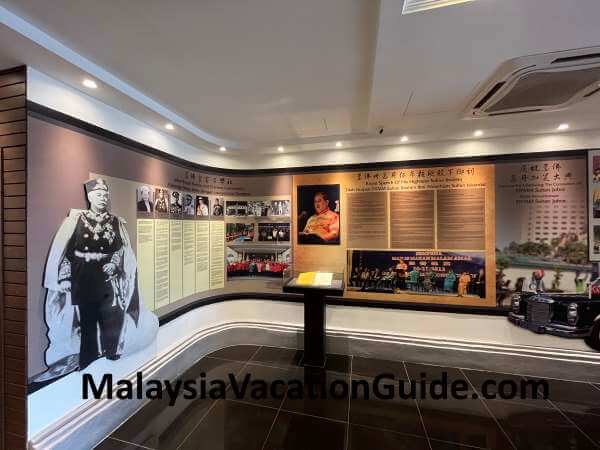 Ground exhibits of the museum