Kuala Sepetang Attractions
Kuala Sepetang is a coastal town about 16km from Taiping town. During the colonial time, it was known as Port Weld of which the first railway track in Malaya was constructed between Port Weld and Taiping.
This town and the vicinity is a good eco-tourism destination for family and friends. Spending half a day to a day here is a good breakaway from the routine of everyday life. Here are some of the attractions that you can do while visiting Kuala Sepetang.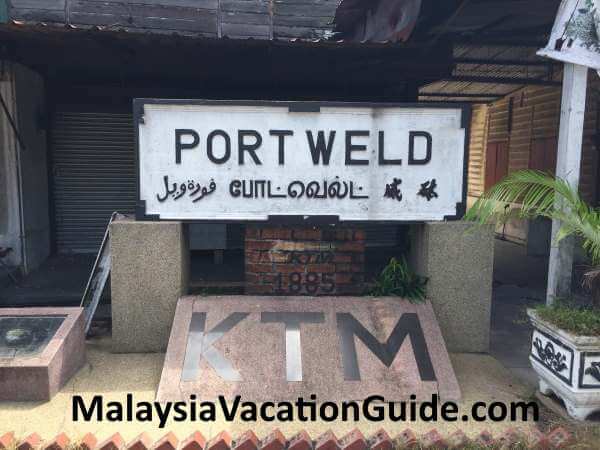 The first railway station was located at Port Weld in 1885
1. Kuala Sepetang Matang Mangrove Eco-Educational Centre
Matang Mangrove Eco-Educational Centre was established in 1992 and is managed by Perak State Forestry Department. The centre's purpose is to provide the public with educational knowledge on the importance of forestry. The Matang mangrove is one of the best managed mangroves in the world with more than a century of history.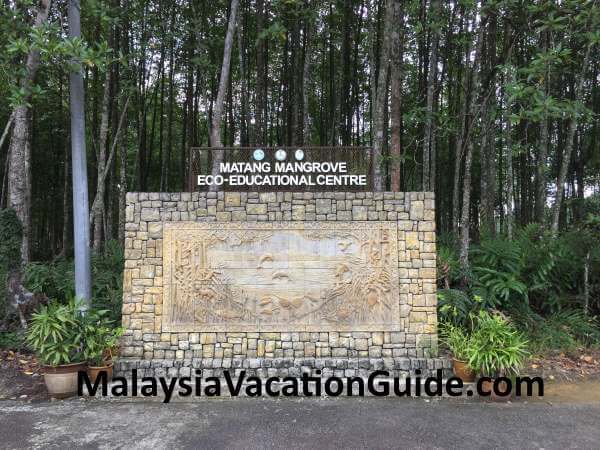 The map of the Matang Mangrove Eco-Educational Centre
This place is popular as a place for eco-tourism and city folks will enjoy coming here to see the mangrove ecosystem while walking on well constructed boardwalk. There are many types of mangrove trees and their species are clearly tagged as you stroll through the forest. Look out for migratory birds that are in abundance here near the river.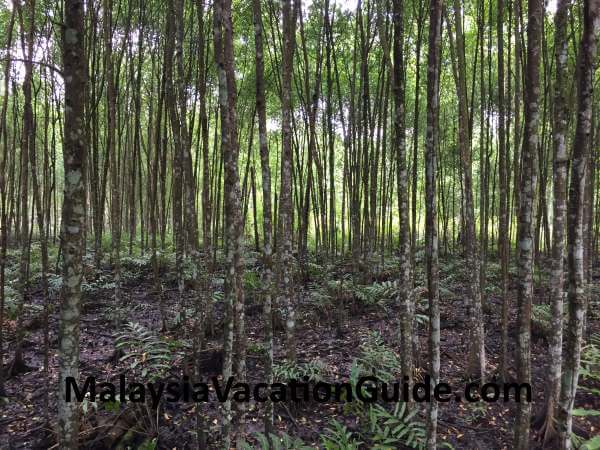 Plan to spend 1-2 hours here. Look out also for Polymesoda Expansa, a type of edible mollusks which are found near the estuary.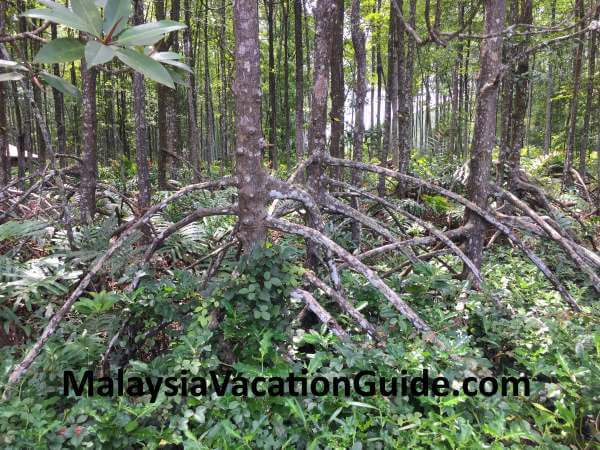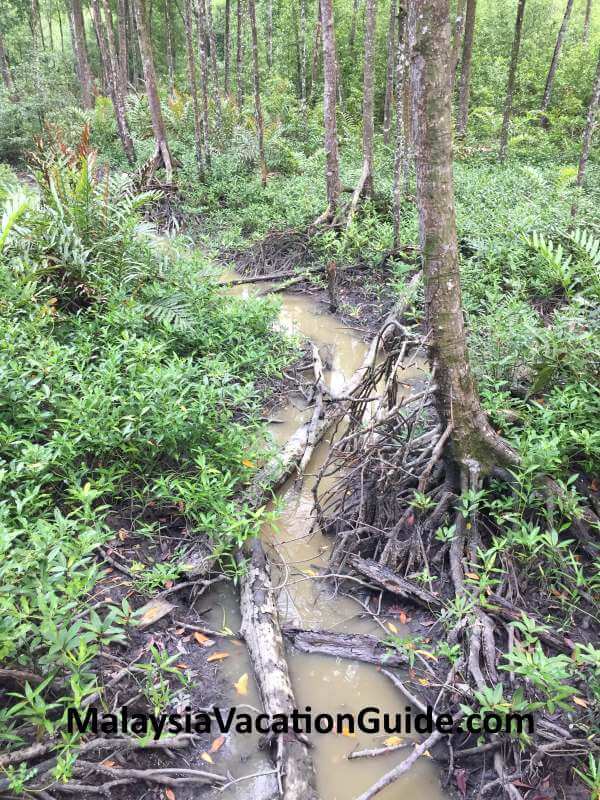 Operation Hours & Entrance Fees to Matang Mangrove Eco-Educational Centre
The operating hours of the centre is from 8am-6pm daily.
Adult ticket: RM5/person
Children below 12 years old: RM2/person
Car Park ticket: RM2
Address: Jalan Taiping-Kuala Sepetang, 34650 Kuala Sepetang, Perak
GPS Coordinates: 4.8403973, 100.6359968 or use Waze/Google Map to guide you here.
Tel: 05-5288100/8071/8073/8075
Website: www.perakforestry.gov.my
2. Charcoal Kilns
The factories to produce charcoal at Kuala Sepetang are located here as there are over 40,000 hectares of mangrove forest here. The charcoal kilns are used to process the raw mangrove trees into charcoal. The charcoal business has been here for over a 100 years and is still one of the main business activities here. The mangrove forest is harvested stage by stage with new trees being planted to ensure its sustainability.
The majority of the charcoal produced is exported but you can still buy some locally at the factories or shops nearby. The charcoal produced here is of high quality.
One of the factories you can visit is located at the left hand side of the road as you go towards Kuala Sepetang, before the Matang Mangrove Eco-Educational Centre. The name of the factory is Khay Hor Holdings Sdn. Bhd. It's better to call up to book your visiting time. Contact details of the factory.
Tel: +6012-4286098, +6019-4166098
Email: mycharcoalfactory@gmail.com
Address: Jalan Taiping-Kuala Sepetang, 34650 Kuala Sepetang, Perak

The factory also sells products related to the production of charcoal such as mangrove wood vinegar, natural handmade charcoal soaps, charcoal deodorant and mangrove wood hair shampoo. 
Raw material - mangrove tree to make into charcoal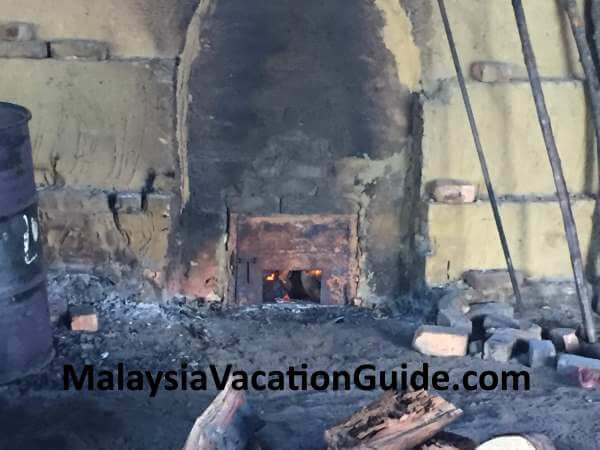 Final stage of closing the kiln to make charcoal from the mangrove trees
Other products from mangrove charcoal production
3. Seafood at Kuala Sepetang
Drop by Kuala Sepetang for seafood after your activities here. There are a few Chinese restaurants that you can go for your lunch or dinner. Rasa Sayang Seafood Restaurant and Kang Kao Seafood Restaurant are the bigger ones around. Prices of the food are reasonable. Contacts of the restaurants:
Makanan Laut Kang Kao, 151-A3, River Side, 34650 Kuala Sepetang, Perak. Tel: +605-858 1335
Rasa Sayang Seafood, 150-D, Riverside, 34650 Kuala Sepetang, Perak. Tel: +6010-282 6312
Rasa Sayang Restaurant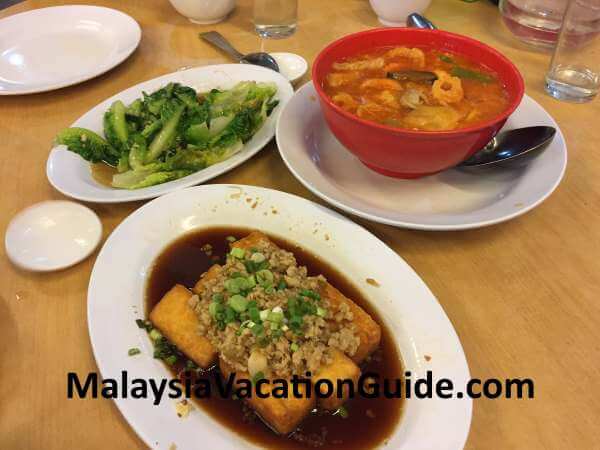 Simple Chinese food for lunch
Chinese Restaurant at Kuala Sepetang
View from the restaurant
Another view from the restaurant
4. Sight-Seeing Tours
There are different types of tours that you can do while you are here. You can take a boat tour to see the eagles, fireflies, cruise along the fishing village or spot the dolphins. Most restaurants provide the contacts of the tour operators here as well.