Malaysia Events 2020
Look at the Malaysia Events 2020 that you can participate wherever you are in Malaysia. Events such as Hari Raya, Chinese New Year, Deepavali and Chrismas celebration are open to the public to join.
JANUARY 
MALAYSIA EVENTS 2020
6-11 Jan 2020 : 18th Royal Langkawi International Regatta

Get to know the famous yachtsmen from more than 10 countries competing in Langkawi Island. Location is Royal Langkawi Yacht Club.
Website: http://www.langkawiregatta.com
19 Jan - 8 Feb 2020: Kek Lok Si Display Of Lights

During this time, the Kek Lok Si Temple at Air Itam, Penang will be lighted up with more than 10,000 lights from 7pm-12am.
Tel: +604 8283 317
23 Jan - 2 Feb 2020 : East Coast Craft Textile Fest 2020

The textile festival to promote the Batik Craft Industry in Kelantan will be held at Kota Sultan Ismail Petra, Kelantan. Food stalls and demonstrations of Batik Craft and Songket Weaving will be held during this time.
Tel: +609 712 6266
21 Jan 2020 : Petagas Fallen Heroes

This memorial service is to remember the fallen heroes of Petagas during the World War II. It will be held at Petagas Memorial Monument, Sabah.
Tel: +6088 521 800
24 Jan - 8 Feb 2020 : A Radiant Red Celebration

This event is held to mark the beginning of the Chinese Lunar Year. It will be held at Central Market, KL. Various selections of cheongsams and other souvenirs can be bought here.
Tel: +603 2031 0399
Jan- Feb 2020 : Chinese New Year Celebration

Visit Jonker Street, Melaka during this time and see the colourful decorations and cultural activities that will be held during this time of the year in conjunction with Chinese New Year festival.
Tel: +6018 989 4688
31 Jan- 2 Feb 2020: Tioman Surfestival 2020

This surfing contest will be held at Kampung Juara, Pulau Tioman. If you are into surfing or would like to see the fun at the sea, join in this festival.
Tel: +609 517 1111
FEBRUARY MALAYSIA EVENTS 2020
1-2 Feb 2020 : Penang Hot Air Balloon Fiesta
This event will be held at Padang Polo from 7am-9:30pm, Penang Island. Enjoy the balloons that will be floating above the ground with participants coming from Brazil, Japan, Thailand, Belgium, Netherlands and Philippines.
www.penanghotairballoonfiesta.com
Tel: +604 264 3456
1-28 Feb 2020 : Le Tour de Langkawi
This cycling event over a few stages in Malaysia will feature cyclists from all over the globe. The main venue is at Dataran Lang, Langkawi, Kedah.
Tel: +604 960 0600
8 Feb 2020 : Thaipusam

Held annually at Batu Caves, this religious festival for the Hindus attracts many visitors to this cave.
Tel: +603 6189 6284
19-23 Feb 2020 : Lumut International Boat Show
This boating exhibition and leisure boating are located at Marina Island, Lumut, Perak.
Tel: +605 2499 966
26 Feb - 1 Mar 2020 : Pasir Gudang World Kite Festival

This annual event at Bukit Layang-Layang, Pasir Gudang, Johor draws enthusiasts from over 40 countries.
Tel: +607 254 7777
MARCH MALAYSIA EVENTS 2020

7-8 March 2020: Great Eastern Viper King of the Mountain 2020 @Genting Highlands
See participants go through obstacles over a 7km + 12 obstacles at Grand Ion Delemen Hotel, Genting Highlands. Starting time is 7am.
Cable car at Genting Highlands
9-10 March 2020: Raptor Watch 

Organized by Malaysia Nature Society, this annual event at Tanjung Tuan, Port Dickson in Negeri Sembilan is a good time for family outing.
Venue: Tanjung Tuan, Melaka
Tel: +603 2287 9422 
Website: https://www.mns.my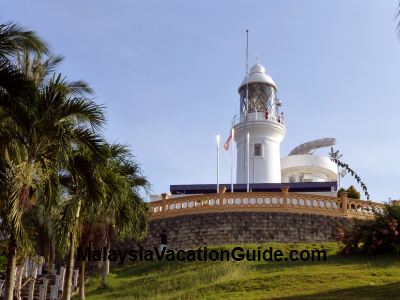 Tanjung Tuan or Cape Rachado Lighthouse
13-15 March 2020: Taman Negara Bird Count

Spot the many bird species at Taman Negara, Kuala Tahan, Jerantut, Pahang and learn to protect them. Tel: +609 5171 111  for more info.
14-15 March 2020 : Powerman Asia Championships Malaysia

This international event is a run-bike-run race and will be held at Dataran Putrajaya, Precinct 3, Putrajaya. Contact +60 8887 7736 for enquiries.
14 Mar 2020 : Borneo Ultra Trail Marathon

This outdoor marathon will go through the Kiulu Valley, Sabah with categories of 9km, 30km, 50km and 100km race to choose from. As this is a strenuous race, only those who are healthy are allowed to join.
Website: http://www.borneoultra.com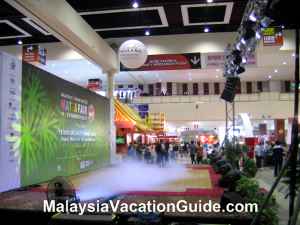 PWTC Matta Fair
19-22 March 2020: My Balloon Fiesta

Enjoy the hot air balloon rides during this 4 days fiesta at Precinct 2, Putrajaya. This event is organized by Putrajaya Corporation.
Tel: +603 8887 7008
22 March 2020: Miri Marathon 2020

The 10km, 21km(half marathon) and 42km(full marathon) will be held at Miri Stadium, Sarawak. Contact +6017 8956 966 for more details.
Mar 2020: MITA Travel Fair 2020

This mainly domestic travel fair will be back in Mar 2020. Venue is at Malaysia Agro Exposition Park Serdang (MAEPS).
APRIL MALAYSIA EVENTS 2020

2-5 April 2020 : Squid Jigging Terengganu

Known as "Candat Sotong", this is the season where you can get some squids off around Pulau Perhentian, Pulau Redang and Pulau Kapas in Terengganu. The venue will be held at Marang & Kuala Terengganu, Terengganu.
4-5 April 2020 : MATTA Fair Cuti Cuti Malaysia

This latest additional fair is designed to increase the domestic travel destination in Malaysia, Tourism industry has been hit due to the Corona Virus. Head to Kuala Lumpur Convention Centre and get great offers.
10-12 April 2020 : Selangor International Bird Race(Wings of KKB 2020)

Hunt and watch for the species of birds within the vicinity of Selangor Heritage Park, Kuala Kubu Bahru during this time of the year. This event is organized by Hulu Selangor Municipal Council. Tel: 03-6064 1331 or email: wingsofkkb@yahoo.com for more information.
18-19 April 2020 : 5th Route 68 Challenge

This race will go through scenic landscape of Gombak. The venue of the race is Dewan Serbaguna Komuniti Orang Asli at KM24, Gombak. Kuala Lumpur. The distance for you to choose is 202km, 168km, 100km or 50km. 
Website - http://www.myultrarunning.com/route-68-challenge.html
April 2020 : Sarawak Harvest and Folklore Festival

This festival is also known as Gawai Festival and will be held at Sarawak Cultural Village, Kuching, Sarawak. There will be participants from other countries. Contact +60 082 846108 for enquiries.
4 April 2020 : Perlis Marathon 2020

If you are into running, join the 5km, 10km, 21km or 42km that will be held at Kompleks Sukan Tuanku Syed Putra. Take note that the starting time of the 42km is 12:01am.
MAY MALAYSIA EVENTS 2020
1 May 2020 : Ipoh Food and Coffee Festival

Head to Ipoh, Perak for food and the famous white coffee.
Tel: +605 2499 966
1-3 May 2020: Kuala Lumpur MATTA Fair I (Dates Revised)

The first MATTA FAIR of 2020 in Kuala Lumpur will be held from 1st-3rd May 2020 at PWTC. Entrance fee is RM4/person and children below 12 is free. The time is from 10am to 9pm daily. This travel fair offers discounts and packages for both domestic and international travel.
7 May 2020 : Wesak Day

This religious event is celebrated by the Buddhists in temples throughout Malaysia.
30-31 May 2020: Tadau Keamatan Celebration 2020
This harvest festival is celebrated by the Kadazan Dusun in Sabah. This annual festival will showcase the traditional costumes and games schedule to be held in Penampang, Sabah.
Tel: +6088 713 696 
JUNE MALAYSIA EVENTS 2020

12-14 June 2020 : Malaysia International Dive Expo

This diving show will feature diving equipment for sale, courses as well as dive holidays. The venue is at Putra World Trade Centre (PWTC). Website: www.mide.com.my
21 June 2020 : Borneo International Marathon 2020

If you are into running, join the 10km, 21km or 42km that will traverse the coastal roads of Kota Kinabalu. The venue will be at Stadium, Likas Sports Complex. Contact +6016 8275599 for enquiries.
20-21 June 2020: 33rd Fraser's Hill International Bird Race

This annual event held at Frasers Hill attracts bird watchers from around the globe. Teams are divided into groups to identify the birds here, many of them migratory birds from Siberia and Japan.
Further information can be obtained by contacting:
Tel: +609 568 1623
24-25 June 2020 : Hari Raya Celebration

Join the celebration as Malaysian Muslim end their fasting month. Relatives and friends are invited to many open houses where they will be treated with various traditional food and delicacies. 
26-28 June 2020 : Labuan International Sea Challenge

Have a great time joining the swimming, fishing and kayak challenge during this 3 days of water activities. The venue is at Labuan International Sea Sports Complex, Labuan, Sabah
Tel: +6087 408740
26-28 June 2020 : Cherating Tenggara Wind Challenge

Join the kite surfing, wind surfing and stand-up paddle board on the popular Cherating beach in Kuantan, Pahang. This event is organized by the Ministry of Tourism, Arts and Culture (MOTAC).
Tel: +609 517 1111
29 June - 1 July 2020 : Fiesta San Pedro

See the Portuguese Settlement, Melaka for a time of fun, food and decorated boat festival. Tel: 06-2328 402 for more information.
See the listing of Malaysia Events from July to Dec 2020