Malaysia Events July to Dec 2020
See the second half events listing of Malaysia from July to Dec 2020. The first half listing can be obtained here.
JULY MALAYSIA EVENTS
3-5 July 2020: Durian Expo KL 2020

This is the best time to visit Malaysia if you are into durian, the thorny king of the fruits. Held over 3 days, you will learn and taste this fascinating fruit of Malaysia.
Venue: Bukit Kiara Equestrian & Country Resort, Kuala Lumpur
Tel: +6012 39 1162

7 July 2020: Penang UNESCO World Heritage City Celebration

Head for Penang during this time of the year and enjoy the many events such as cultural and music shows, crafts and exhibits about the history of Penang.
Venue: Esplanade, Penang
Tel: +604 261 6606
7 July 2020: Melaka UNESCO World Heritage City Celebration

Head for Melaka during this time of the year and enjoy the many events such as cultural and music shows, crafts and exhibits about the history of Melaka.
Venue: Banda Hilir, Melaka
Tel: +606 285 9700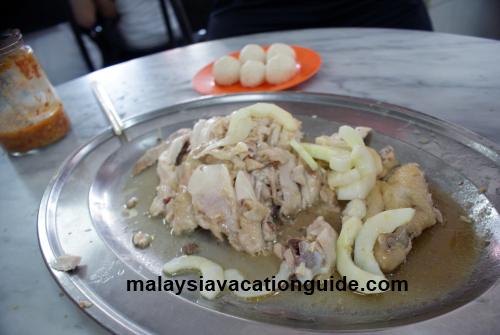 Melaka Hainan Chicken Rice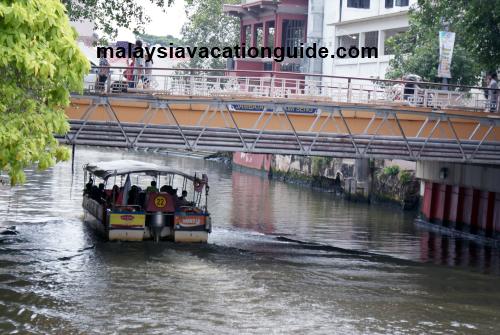 Melaka River Cruise
10-12 July 2020: Malaysia Rafting Championship 2020

This rafting event will be held in Gopeng, Kampar, Perak where international participants will be here to show their talents in rafting. 
Tel: +605 2499 966
10-12 July 2020: Rainforest World Music Festival 2020

Visit Sarawak on the island of Borneo go to see the living museum known as Sarawak Cultural Village. Musicians from around the world will gather here to celebrate a fusion of nature, culture and ethnic music. If you have the time, head for Bako National Park near Kuching and you will not regret it.
Further information can be obtained by contacting:
Tel: +6082 423600
Website: www.sarawaktourism.com
11-26 July 2020 : George Town Festival
This festival is to celebrate this city as a UNESCO World Heritage Site. Performances by international and local artistes draw thousands of visitors to this capital city of Penang. Contact +604 2616 308 for more information.
20 July 2020: Penang Bon Odori

If you are in Penang during this time of the year, join this Japanese festival with plenty of food, fireworks, souvenirs and performances. Venue is at Padang Kota Lama, Lebuh Light, George Town, Penang. Time is from 6pm-10:30pm.
25 July-2 Aug 2020 : Penang Orchid Show 2020

See and capture the many flowers and orchids during this festival. This event will be held at Penang Botanic Garden.
Tel: +6012 4891 577, www.mypenang.gov.my
AUGUST TOURISM MALAYSIA EVENTS
15-23 Aug 2020 : Royal Floria Putrajaya
Head for Putrajaya and see the colourful flowers at this annual event. Venue is at Botanical Garden Putrajaya, Precinct 1, Putrajaya.
Tel: +603 8887 7163
15 Aug 2020 : Sandakan Memorial Day

This event is held to honour the 2,400 heroes who died when they were forced to march from Sandakan to Ranau, a distance of 240km.
Tel: +6089 273 753
Website: http:///www.sabahtourism.com
31 August 2020 : Merdeka Celebration

This day commemorates Malaysia's 63rd year of independence or 'Merdeka' in Malay Language. See the open air concert on the eve of Merdeka day on 30 August. The colourful parade will be held on the morning of the Merdeka Day. The Merdeka day celebration is held in every major city in Malaysia.
Venue: Dataran Merdeka, Kuala Lumpur.
Tel: +6 03 2612 7600 


SEPT 

11-13 Sept 2020 : 17th Royal Pahang Billfish International Challenge

Anglers will be competing for the biggest fish in this tropical rain forest of Rompin, Johor. This "catch and release" fishing event will have many international participants with attractive cash prizes to be won.
Venue: Pantai Bernas, Rompin, Pahang
Tel: +609 517 1111
Website: www.rpbic.com.my
4-6 Sept 2020: MATTA Fair II

This second MATTA FAIR of 2020 in Kuala Lumpur will be held at PWTC. Entrance fee is RM4/person and children below 12 is free. The time is from 10am to 9pm daily. Head to this fair for your year-end travel and enjoy great discounts.
26 Sept 2020 : Penang Mid-Autumn Lantern Festival
This celebration among the Chinese community in Penang will be held at Queensbay Mall. See the colourful Chinese lanterns and taste the varieties of moon cakes during this time of the year.
16 Sept 2020 : Malaysia Day Celebration
This day commemorates Sabah and Sarawak joining Peninsular Malaysia as a nation of Malaysia. This is the 9th year where Malaysia Day will be celebrated in full scale and this day has been declared a public holiday throughout Malaysia.
Sept 2020 : Citrawarna Kuala Lumpur
This annual celebration features cultural, dances and street performances that will be held at Dataran Merdeka, Kuala Lumpur. 
Sept 2020 : Borneo International Kite Festival
The venue of this event is at Old Airport Runway, Bintulu, Sarawak. Join the fun and see the many shapes and colourful kites flown by both the amateurs and the professionals. Contact +6086 332011 for details.
25-27 Sept 2020 : Borneo Arts Festival

See the performances from some of the ASEAN countries including traditional instruments and music. The venue is Financial Park, Labuan. Contact +6087 422 622 for information.
OCTOBER 
1-4 Oct 2020 : KL Tower International Towerthon Challenge
See the participants complete 800m of uphill run followed by 2,058 steps on the staircase of KL Tower before reaching the top.
Tel: +603 2020 5448
Oct 2020 : Tamu Besar Kota Belud

This open-air market at Tamu Ground, Kota Belud will feature many products for sale. Bajau delicacies, handicraft, buffalo race and Bajau horsemen are some of the products and activities you will see here.
NOVEMBER 
13-21 Nov 2020 : The Raja Muda Selangor International Regatta 2020

This yachting race will start at Royal Selangor Yacht Club, Selangor and is held over 9 days. 
Tel: +603 5513 2000
14 Nov 2020 : Deepavali Celebration and Open House

The triumph of good over evil is celebrated by Hindus on the seventh month of the Hindu calendar. Look out for the many open houses announcement at the local newspaper during this time.
Tel: +603 2612 7600
22 Nov 2020 : Penang Bridge(First Bridge) International Marathon

Join Penang marathon run of the year. Both amateur and professional runners are welcome to join this event. Register early as over 30,000 runners are expected to be here.
Website: http://www.penangmarathon.gov.my/portal
Nov 2020-Jan 2021 : Malaysia Year End Sale

The Malaysia Year End Sale offers great discounts and bargains on a wide variety of merchandise. This is the time for the ultimate shopping indulgence. Head for the many shopping complexes in the city and you will not regret it.
DECEMBER 

Dec 2020 : Borneo Bird Festival

If you are into bird watching, this festival is a must as over 600 species of bird have been recorded in Borneo. There will be a Bird Race competition where a team of three must identify and record as many bird species as possible within 24 hours.
Venue is at Rainforest Discovery Centre, Sepilok, Sandakan, Sabah. Contact +6017 8987069 for more details.
5-6 Dec 2020 : Penang International Dragon Boat Festival 

This annual event is another tourist attraction event that you should not miss. This event will be held at Teluk Bahang Dam from 9am-5pm.
Tel: +604 650 5133
12 Dec 2020 : Pesta Chingay, Lion & Dragon Dance Parade

See the display of skills balancing stilt poles and lion dance in Georgetown as the parade starts at Jalan Gurdwara and ends at the Esplanade. Event is from 7pm-11pm.
25 Dec 2020 : Christmas Celebration and Open House

Join the Malaysian Christians as they celebrate the birth of Jesus Christ.
31 Dec 2020 - 3 Jan 2021 : Light & Motion Putrajaya LAMPU

Organized by PPJ, see the latest lighting technologies on the buildings at Dataran Putrajaya, Putrajaya Precinct 3.
Tel: +603-8887 7165
See the listing of events from Jan to June 2020