Malaysia Events 2017
Here is the listing by month of Malaysia Events 2017 that you can join while travelling around Malaysia. Most of the activities are located in bigger cities and towns.
JANUARY

30 Dec- 1 Jan 2017 : Light & Motion Putrajaya LAMPU

Organized by PPJ, see the latest lighting technologies on the buildings at Dataran Putrajaya, Putrajaya Precinct 3.
Tel: +603-8887 7000
9-14 Jan 2017 : 15th Royal Langkawi International Regatta

Get to know the famous yachtsmen from more than 10 countries competing in Langkawi Island. Location is Royal Langkawi Yacht Club.
Website: http://www.langkawiregatta.com
9-10 Jan 2017 : Sedili Kite Boarding

This inaugural event will be held at Pantai Sedili, Johor where surf boarding participants from neighbouring countries of Singapore and Thailand will be here together with host Malaysia. 
21 Jan 2017 : Petagas Fallen Heroes

This memorial service is to remember the fallen heroes of Petagas during the World War II. It will be held at Petagas Memorial Monument, Sabah.
Tel: +6088 521 800
28-29 Jan 2017 : Chinese New Year Open House Celebration

Join the many open houses that will be welcoming all visitors during the Chinese New Year. Look out for the dates and venue of the open houses that are usually hosted by the ministers and political parties. 
12-14 Jan 2017: Tioman Surfestival 2017
This surfing contest will be held at Kampung Juara, Pulau Tioman. If you are into surfing or would like to see the fun at the sea, join in this festival.
Tel: +609 4191 045 
23-28 Jan 2017: Melaka International Kite Festival
If you are into kites, this is a good event to attend. It will be held at Dataran 1 Malaysia, Kelebang, Melaka.
Tel: +607 254 7777
24 Jan 2017-11 Feb 2017 : Kek Lok Si Display Of Lights

During this time, the Kek Lok Si Temple at Air Itam, Penang will be lighted up with more than 10,000 lights.
Tel: +604 264 3456
25-30 Jan 2017 : Monsoon Cup Malaysia

This sailing event will be held at Puteri Harbour Marina, Iskandar Puteri, Johor. If you come with your family, your children will enjoy going to the Hello Kitty Town which is located within walking distance from the marina. 
FEBRUARY 
4-5 Feb 2017 : Penang Hot Air Balloon Fiesta
This event will be held at Padang Polo, Penang Island. Enjoy the 15 balloons that will be floating above the ground.
Tel: +604 264 3456
1-28 Feb 2017 : Pasir Gudang World Kite Festival

This annual event at Bukit Layang-Layang, Pasir Gudang, Johor draws enthusiasts from over 40 countries.
Tel: +607-251 3720
9 Feb 2017 : Thaipusam

Held annually at Batu Caves, this religious festival for the Hindus attracts many visitors to this cave.
Tel: +603 6189 6284
18 Feb 2017 : Borneo Ultra Trail Marathon

This outdoor marathon will go through the Kiulu Valley, Sabah with categories of 12km, 30km, 55km and 100km race to choose from. As this is a strenuous race, only those who are healthy are allowed to join.
Website: http://www.borneoultra.com
17-19 Feb 2017 : Balok Wind Challenge

This is the time of the year when the beaches are windy and suitable for kite flying and wind surfing. This event will be held at De Rhu Beach Resort, Kuantan in the state of Pahang.
25-26 Feb 2017 : Miri Country Music Fest

Country musicians from all over the world will be coming to Miri, Sarawak to join this music festival. It will be held at Parkcity Everly Hotel.
Website: http://www.miricountrymusic.com
25-26 Feb 2017: Fraser's Hill International Bird Race

This annual event held at Frasers Hill attracts bird watchers from around the globe. Teams are divided into groups to identify the birds here, many of them migratory birds from Siberia and Japan.
Further information can be obtained by contacting:
Tel: +609 5171 1623
27 Feb 2017-5 March 2017: BMW Malaysia Open(Women Tennis Association)
Held at Royal Selangor Golf Club, this premier women tennis event will feature many world class golf players. Last year's winner was Elina Svitolina.
Website: http://www.bmwmalaysianopen.com
MARCH
10-12 March 2017: My Balloon Fiesta 2017

Enjoy the view of Putrajaya from hot-air balloon. Beautifully designed balloons will also be featured here by over 20 balloonists from around the globe. Come at 7am and 6pm as this is the time when the balloons will be inflated.
Venue: Millenium Monument, Precinct 2, Putrajaya
Tel: +603 9044 0002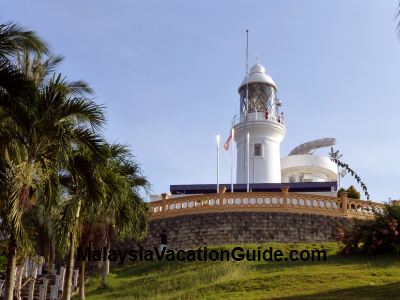 Tanjung Tuan Lighthouse
11 March 2017: Raptor Watch 

Organized by Malaysia Nature Society, this annual event at Tanjung Tuan, Port Dickson in Negeri Sembilan is a good time for family outing.
Venue: Tanjung Tuan, PNB Ilham Resort, 10th Mile, Port Dickson.
Tel: +603 2287 9422 
Website: http://www.mns.my
12 March 2017: Pahang International Marathon 2017
Head to Pahang on this day and join this marathon which will be held at Taman Gelora in Kuantan. You can choose to run for the 5km, 10km, 21km or 42km.
Tel: +6017 513 5017
17-19 March 2017: MATTA Fair I

The first MATTA FAIR of 2017 in Kuala Lumpur will be held from 17th-19th Mar 2017 at PWTC. Entrance fee is RM4/person and children below 12 is free. The time is from 10am to 9pm daily. This travel fair offers discounts and packages for both domestic and international travel.
21-25 March 2017: LIMA 2017
Langkawi International Maritime and Aerospace Exhibition will be back in Langkawi with many air shows. High tech planes and ships will also be on display here.
Website: http://www.limaexhibition.com
1-31 Mar 2017: 1Malaysia Super Sale 

This Malaysia Events 2017 nationwide carnival sale throughout the nation is held in conjunction with the Petronas Malaysian F1 GP 2017.
Tel: +603 2615 8188 
Website: http://www.tourism.gov.my
25 March 2017: Great Eastern Viper Arena
See participants go through obstacles over a 7 km course in a duration of 3-4 hours. The venue of the event is Batu Kawan Stadium, Penang.
Website: http://www.viperchallenge.com/viperarenapenang2017
APRIL MALAYSIA EVENTS 2017
April 2017 : Ironman 70.3 Putrajaya

Athletes from all over the world will be here to participate in this triathlon event. Venue is at Floria, Precinct 4, Putrajaya.
Tel: +603-7491 0505
21-23 April 2017 : 24th Regatta Lepa Semporna – Water Festival

Held in Semporna in the state of Sabah, this Malaysia Events 2017 water festival will include a competition of the most beautiful traditional sailboats. Tug of war, kayak race and boat racing will also be held as part of the festival during this 3 days of fun and excitement. Semporna is the gateway to the world's best dive sites which include the world renowned Sipadan.
Phone: +608 978 1518
Website: www.sabahtourism.com
21-23 April 2017 : Selangor International Bird Race(Wings of KKB 2017)

Hunt and watch for the species of birds within the vicinity of Resorts World Genting and Kuala Kubu Bahru during this time of the year. This event is organized by Hulu Selangor Municipal Council.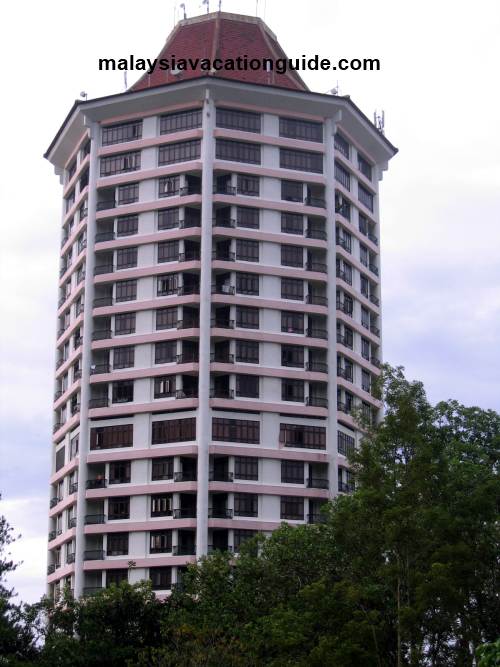 Awana Genting
MAY 

5-7 May 2017 : Sabah Fest 2017

Held in Kota Kinabalu in Sabah, this Malaysia Events 2017 will feature the cultures and traditions of the various ethnic groups in Sabah through music, dance, fashion and food. The annual Harvest Festival will be held after this festival.
Tel : +6088 232 121/212 121
Website: www.sabahtourism.com
10 May 2017 : Wesak Day

This religious event is celebrated by the Buddhists in temples throughout Malaysia.
12-13 May 2017 : Borneo Jazz Festival

This annual event is organized by the Secretariat of Miri International Jazz Festival, Sarawak Tourism Board. This is one of the leading music festival in this region and is held in Miri, Sarawak. Venue is ParkCity Everly Hotel, Miri, Sarawak.
Tel: +608 242 3600

13-14 May 2017 : Sabah Dragon Boat Race 2017

This annual event has attracted many international participants from Australia, Hong Kong, Japan, China and Brunei. This event will be held in Likas Bay, Kota Kinabalu. While here, remember to visit Tunku Abdul Rahman Marine Park and Kinabalu National Park.
Tel: +6088 253 433
Website: www.sabahtourism.com
May 2017: Kelantan International Kite Fest
If you are in Kelantan, head for Pantai Geting in Tumpat and see how the experts from all over the world fly the kites of various sizes during this time of the year.
May-June 2017 : Royal FLORIA Putrajaya

See the colourful flowers and plants at Anjung Floria, Precinct 4. Opening hours from 9am to 10:30pm (Monday-Thursday) and 9am-12 midnight(Fri-Sun).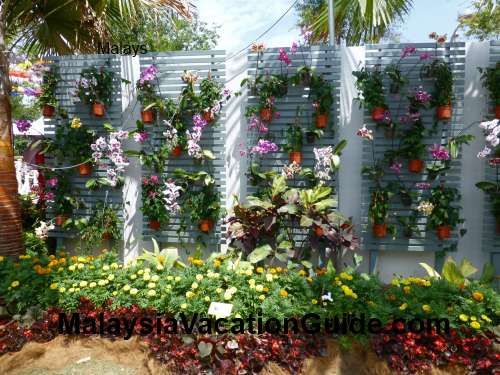 Putrajaya Floria
May 2017 : Penang International Dragon Boat Festival 2017
This annual event is another tourist attraction event that you should not miss. This event will be held at Teluk Bahang Dam.
Tel: +604 650 5136
May-June 2017 : Penang Floral Festival
See and capture the many flowers and orchids during this festival. This event will be held at Taman Botani, Jalan Kebun Bunga in Penang.
Tel: +604 226 4401
30-31 May 2017: Tadau Keamatan Celebration 2017
This harvest festival is celebrated by the Kadazan Dusun in Sabah. This annual festival will showcase the traditional costumes and games schedule to be held in Penampang, Sabah.
Tel: +6088 713 696 

JUNE MALAYSIA EVENTS 2017

June 2017: Gawai Dayak Festival
This harvest festival is celebrated by the Ibans and Bidayuh in Sarawak. This annual fesival will showcase the traditional costumes and ceremonial offerings.
Tel: +6082 423 600 
Website: www.sarawaktourism.com
End May-June 2017: Putrajaya Ramadhan Festival
In preparation for the coming Hari Raya, this is the place where you can get all types of food for Hari Raya. This bazaar will be held at PPj Complex and Tuanku Mizan Zainal Abidin Mosque, Precinct 3, Putrajaya.
16 June-31 Aug 2017: 1Malaysia Mega Sale Carnival
This is the second carnival sale of the year. Head for the many shopping malls that are practically available in many cities throughout the country and enjoy great discounts.
21-22 June 2017 : KK Jazz Festival 2017
This event will be held in Sutera Harbour Marina, Golf and Country Club's Tennis Arena, Kota Kinabalu, Sabah and is organized by Sparks and Rotary Club of Kota Kinabalu.
Website: www.sabahtourism.com
25-26 June 2017 : Hari Raya Celebration
Join the celebration as Malaysian Muslim end their fasting month. Relatives and friends are invited to many open houses where they will be treated with various traditional food and delicacies. 
See more listing of Malaysia Events from July to Dec 2017