Malaysia Events July To Dec 2017

This is the listing of Malaysia events July to Dec 2017. The second half of the year include festivals such as Hari Raya, Rainforest World Music and Malaysia Day coming your way. 

JULY MALAYSIA EVENTS
1-31 July 2017 : Penang Durian Fair 
This is the time to head for Penang and enjoy the durian season at this time of the year. This fair will be held at at Nibong Tebal, Seberang Prai and markets in Penang. This event is organized by Penang Tourism Development & Culture Office.
Tel: +6011 3602 0202
Website: http://www.visitpenang.gov.my
8 July 2017: Sunset Music Festival
Enjoy the music at the tip of Borneo, Tanjung Simpang Mengayau, Kudat. A good time to listen to the classical as well as contemporary music being played.

Tel: +6088 232 121

Website: www.sabahtourism.com
7 July 2017 : Penang UNESCO World Heritage City Celebration

Head for Penang during this time of the year and enjoy the many events such as cultural and music shows, crafts and exhibits about the history of Penang.
Venue: Esplanade, Penang
Tel: +604 261 6606
14-16 July 2017: Rainforest World Music Festival 2017

Visit Sarawak on the island of Borneo go to see the living museum known as Sarawak Cultural Village. Musicians from around the world will gather here to celebrate a fusion of nature, culture and ethnic music. If you have the time, head for Bako National Park near Kuching and you will not regret it.
Further information can be obtained by contacting:
Tel: +608 242 3600
Website: www.sarawaktourism.com
AUGUST TOURISM MALAYSIA EVENTS
15 Aug 2017 : Sandakan Memorial Day
This event is held to honour the 2,400 heroes who died when they were forced to march from Sandakan to Ranau, a distance of 240km.
Tel: +6089 273 753
Website: http:///www.sabahtourism.com
31 August 2017 : Merdeka Celebration

This day commemorates Malaysia's 59th year of independence or 'Merdeka' in Malay Language. See the open air concert on the eve of Merdeka day on 30 August. The colourful parade will be held on the morning of the Merdeka Day. The Merdeka day celebration is held in every major city in Malaysia.
Venue: Dataran Merdeka, Kuala Lumpur.
Tel: +6 03 2612 7600 
Website: http://www.pmo.gov.my
SEPT TOURISM MALAYSIA EVENTS 2017
Sept 2017 : Royal Pahang Billfish International Challenge

Anglers will be competing for the biggest fish in this tropical rain forest of Rompin, Johor. This "catch and release" fishing event will have many international participants with attractive cash prizes to be won.
Venue: Kuala Rompin, Pahang
Tel: +609 514 1206 
Website: www.rpbic.com.my
16 Sept 2017 : Malaysia Day Celebration
This day commemorates Sabah and Sarawak joining Peninsular Malaysia as a nation of Malaysia. This is the 6th year where Malaysia Day will be celebrated in full scale and has been declared a public holiday throughout Malaysia.
29 Sept-1 Oct 2017 : FORMULA ONE WORLD CHAMPIONSHIP "Petronas Malaysian Grand Prix" 2017

This premier event is held in Sepang during the tropical heat of the day. Come and see the excitement and roaring sound of the world class cars from Ferrari, BMW, Mercedes, etc.
Many entertaining and exciting exhibitions will be held in the city of Kuala Lumpur. Many shopping discounts will also be offered in various shopping complexes especially in Bukit Bintang area.
Venue: Sepang International Circuit

OCTOBER TOURISM MALAYSIA EVENTS
4 Oct 2017 : Mid-Autumn Festival
Come and join the Chinese in celebrating the moon cake festival. It will be held at Petaling Street, Bukit Bintang, KLCC and Pavilion KL. See the many beautiful lanterns with unique design on display here.
15 Oct 2017 : 30th Mt. Kinabalu International Climbathon

This event is one of "The World's Toughest Mountain Race" where participants will scale 21km to the peak of Kinabalu mountain and descend in 3 hours. Remember to visit Poring Hot Spring and Kinabalu National Park if you have the time to spare. Venue is at Kundasang, Sabah.
Tel: +6088 232 121 
Website: www.sabahtourism.com
18 Oct 2017 : Deepavali Celebration and Open House

The triumph of good over evil is celebrated by Hindus on the seventh month of the Hindu calendar. Look out for the many open houses announcement at the local newspaper during this time.
Tel: +603 2612 7600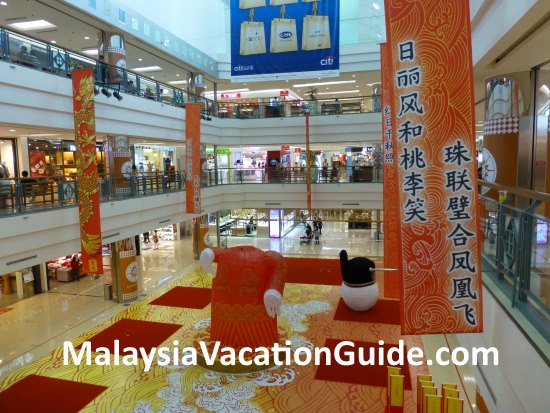 NOVEMBER TOURISM MALAYSIA EVENTS 2017
Nov 2017 : Asia Pacific Ironman Langkawi

This triathlon event features many of the top athletes from all over the world to compete in swimming, cycling and running. Come and see who is the best in this highly competitive endurance race of the year. Venue is Langkawi, Kedah.
Tel: +6017-6866 501
27 Nov 2017 : Penang Bridge(First Bridge) International Marathon
Join Penang marathon run of the year. Both amateur and professional runners are welcome to join this event. Register early as over 30,000 runners are expected to be here.
Website: http://www.penangmarathon.gov.my/portal
Nov 2017-Jan 2018 : 1Malaysia Year End Sale
The Malaysia Year End Sale offers great discounts and bargains on a wide variety of merchandise. This is the time for the ultimate shopping indulgence. Head for the many shopping complexes in the city and you will not regret it.
Tel: +603 2615 8188 
Website: www.tourism.gov.my
DECEMBER TOURISM MALAYSIA EVENTS 2017
25 Dec 2017 : Christmas Celebration and Open House

Join the Malaysian Christians as they celebrate the birth of Jesus Christ.
28 Dec 2017 : Matunggong Gong Festival

Join this year end festival at Matunggong Community Hall, Kudat Division, Sabah.
See the listing of events from Jan to June 2017.