the Curve
the Curve in Mutiara Damansara is a 3 storey shopping mall which houses a varieties of goods and food outlets. It is located within walking distance of Ikano Power Centre, Tesco, e@Curve and IKEA Home Furnishings.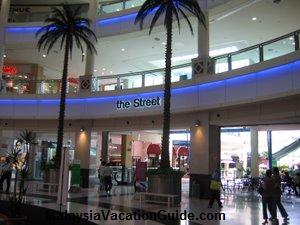 The well decorated and spacious Center Court leading to the Street where you will be able to choose a wide selection of Asian or Western cuisine and enjoy it at the open air or air-conditioned environment.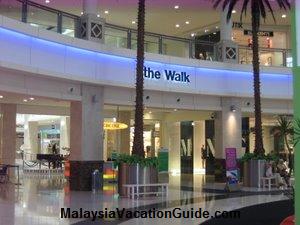 The Center Court leading to the Walk where you will find many fashion and branded outlets offering the latest goods in town.
A bridge links the Curve to Ikano at Level 1, Asian Courtyard. IKEA Home Furnishings is linked via Fashion Court, Ground Floor and e@curve is linked through the bridge at Level 1, Asian Courtyard.
As one of the most modern shopping mall in this area, this mall provides facilities such as motorized wheelchairs for the disable, prams for your toddlers, Baby Care Room to enable you to attend to the needs of your baby in a clean and private environment and a free shuttle bus service to the hotels in the city.
the Curve Fashion Mall is opened from 10am to 10pm daily. The Street Mall is opened from 10am to 12 midnight from Monday- Thursday and the hour is extended to 1 am from Friday-Sunday and the eve of public holidays. Some of the retailers that you can find here include:
BORDERS BOOKSTORE offers many new and latest books, magazines, CDs and VCDs with ample seats for you to browse and choose the titles of your choice. Counters with computerised software to search for your books are available at each floor.
MPH BOOKSTORE is another bookstore that you can go to continue your passion for reading. It is located at Level 1, The Walk.
MJ by METROJAYA departmental store provides a huge selection of boutique and other branded clothes.
Other smaller retail outlets also provide services such as laser eye treatment, beauty saloons, gymnasiums, banks, spas, karaoke. Health and fitness facilities with names such as Fitness First, Ogawa and Johnson Fitness are also located here.
The Royale Bintang Damansara is a 4-star hotel that is located in the Curve. It has 144 rooms for you to stay whenever you come to the city of Petaling Jaya whether for business or leisure.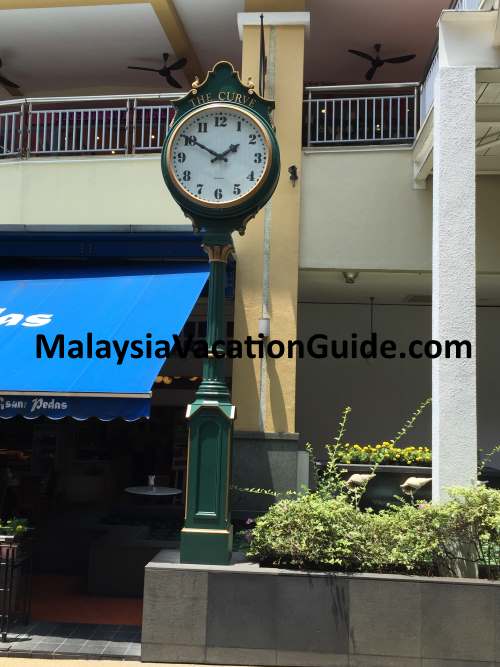 Attractive Clock.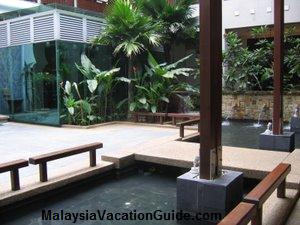 The Terrace with its beautiful landscape decorated with plants is a good place to relax and dine after your shopping.
the Curve Flea Market
The Flea Market is located at the Ground Floor of the Street. There are many stalls that are set up during Saturdays and Sundays where you can purchase goods such as souvenir, bags, costume jewelleries, antiques, household goods, potted plants, watches and home furnishings. This is an excellent place to bargain with the shop owners for a good buy before leaving this shopping mall.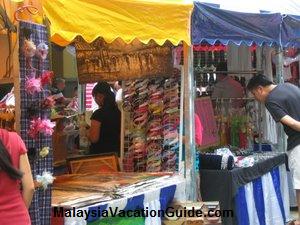 The Flea Market is opened every Saturday and Sunday from 11am to 6pm.
Getting Here
This mall at Mutiara Damansara is linked to the Lebuhraya Damansara Puchong (LDP), the New Klang Valley Expressway (NKVE), SPRINT Highway, Pancala Link and Kerinchi Link making it one of the most accessible area in Petaling Jaya. Parking bays at the mall are available at the building itself for a fee of RM1.
The map and address of the shopping mall:
the Curve
No 6, Jalan PJU 7/3
Mutiara Damansara
47810 Petaling Jaya

Tel: +6 03 7710 6868

You can also take the free shuttle bus service provided by IPC Shopping Centre. All you need to do is to take the Kelana Jaya Putra Line LRT and stop at Kelana Jaya Station. Walk across the road by using the pedestrian bridge and wait for the bus at the bus station. It will pick you up from this bus station to IPC Shopping Centre. Once you are at IPC Shopping Centre, you will be able to see this building just across the road.
There is also a free shuttle bus provided by the Curve that goes to the major hotels in the city. The schedule of the bus is as shown below:
Time
Description
10:00am
Depart the Shopping Mall
10:45am
Arrive & depart from The Royale Bintang Kuala Lumpur Hotel
11:20am
Arive & depart from Eastin Hotel, Petaling Jaya
11:45am
Arrive at the Shopping Mall
3:00pm
Depart the Shopping Mall
3:15pm
Drop off at Eastin Hotel, Petaling Jaya
4:00pm
Arrive & depart from The Royale Bintang Kuala Lumpur Hotel
4:30pm
Arive & depart from Eastin Hotel, Petaling Jaya
4:40pm
Arrive at the Shopping Mall
8:00pm
Depart the Shopping Mall
8:15pm
Drop off at Eastin Hotel, Petaling Jaya
9:00pm
Drop off at The Royale Bintang Kuala Lumpur Hotel