IPC Shopping Centre
IPC Shopping Centre used to be known as Ikano Power Centre. It is located at Mutiara Damansara is one of the most visited shopping centre in Petaling Jaya. It is located within walking distance of e@Curve, IKEA, TESCO, The Curve and The Royale Bintang Damansara Hotel. 
This shopping centre was renovated recently and is now open to all shoppers since the end of 2017.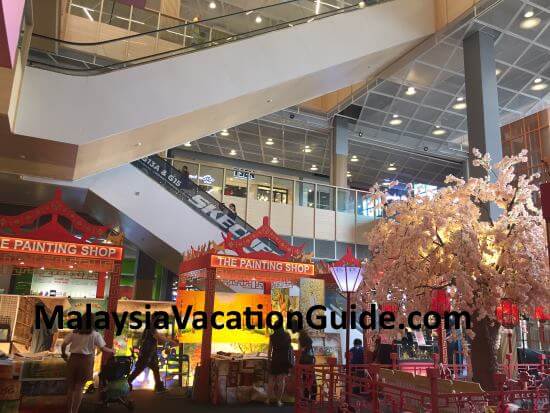 Usually some promotions are held at the foyer of the mall
The renovated concept mall will be able to meet your lifestyle and household needs. The goods offered here include hardware accessories for your household needs, wide range of books, electrical items, groceries, latest fashion in town, home furnishings, cafes and food. 
The shopping mall operates from 10am to 10pm throughout the year. Some of the anchor tenants that you will be able to find here include:

ACE HARDWARE is where you will find your hardware needs for your house, garden, cars, etc.
POPULAR BOOK is where you can spend the entire day with your family to browse through all the books, CDs and VCDs within the same floor. You will be able to find many latest titles here. Apply for the POPULAR CARD for a fee of RM10 per year and you will enjoy 10% discount off any books that you purchased except the nett items.
HARVEY NORMAN has a big retail space that offers household goods such as furniture, bedding items, computer and electrical goods.
FOCUS POINT is where you go to make your spectacles, contact lens or simply for your vision check up.
Ben's Independent Grocer or B.I.G. has a wide range of imported and local groceries.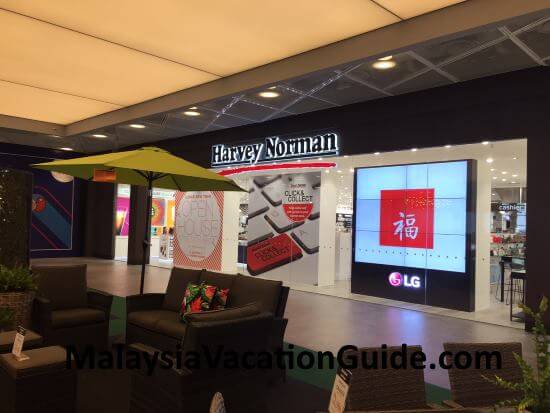 Get your DIY items here.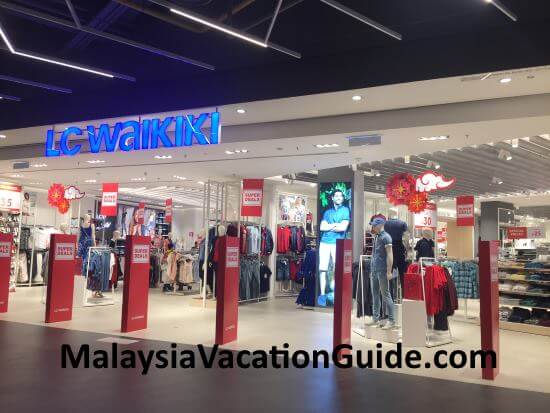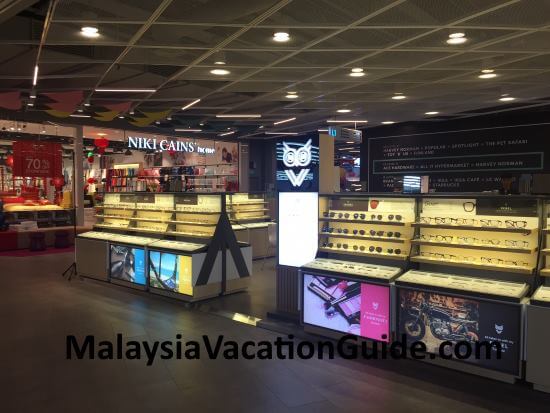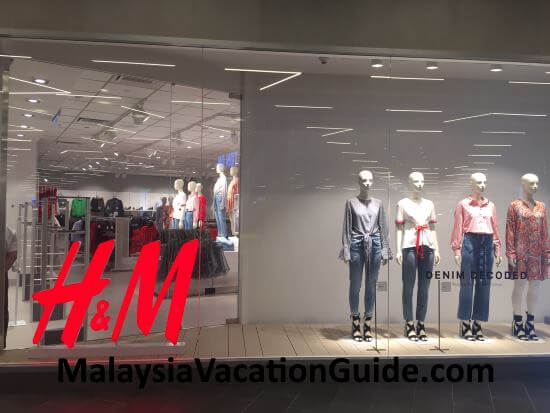 Getting To IPC Shopping Centre
Mutiara Damansara is linked to the Lebuhraya Damansara Puchong (LDP), the New Klang Valley Expressway (NKVE), SPRINT Highway, Pancala Link and Kerinchi Link making it one of the most accessible area in Petaling Jaya.
Parking bays are available at the building itself. During weekdays, the rates are RM2 for the first 3 hours and RM1 for every subsequent hour. During public holidays and weekends (Sat-Sun), the rates are RM3 for the first 3 hours and RM1 for every subsequent hour.
You can get a FREE 3 hours parking if you purchase any item from IKEA. You will need to validate your parking ticket at the payment counter.
The address of the shopping mall:
No 2, Jalan PJU 7/2
Mutiara Damansara
47800 Petaling Jaya

Tel: +6 03 7730 0333
The fully air-conditioned free shuttle ride from Kelana Jaya LRT station to the Shopping Centre
You can also take the free shuttle bus service provided by IPC Shopping Centre. All you need to do is to take the Kelana Jaya Putra Line LRT and stop at Kelana Jaya Station. Walk across the road by using the pedestrian bridge and wait for the bus at the bus station.

It will pick you up from this bus station to IPC Shopping Centre. Once you are in IPC Shopping Centre, you will be able to see this building just across the road.
The pick-up schedule is as shown below:
No
From Bus Stop opposite Kelana
Jaya LRT Station
From IPC Shopping Centre Main
Entrance Gnd Floor
1
9:00 am
10:00 am
2
11:00 am
12:00 pm
3
1:00 pm
2:00 pm
4
3:00 pm
4:00 pm
5
5:00 pm
6:00 pm
6
7:00 pm
8:00 pm
7
9:00 pm
10:30 pm
If you are coming from KL Sentral, you can take the Rapid KL Bus No. U88 to come here.
If you are coming from Central Market, take the METRO BUS No. 99 to come here.
The other way to come here is to use the MRT. Stop at Mutiara Damansara Station(SBK08) and take a 5-10 minutes walk here.