Sunway Giza
Sunway Giza is a newly opened shopping complex located in Kota Damansara. It is not as big as the other shopping complexes such as 1 Utama, Ikano Power Centre, Mid Valley and Sunway Pyramid but it is a nice place to hang out. It is located at the new development area in Petaling Jaya.
The name of this shopping mall, "Giza" comes from an Egyptian word which means "get together".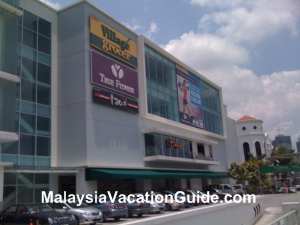 This is the latest shopping mall in Kota Damansara.
The spacious boulevard for alfresco dining.
Living up to its name, this place encourages everyone to get together. It does not matter if it is for shopping, having a meal, or just taking a stroll in the open air, this shopping mall provides a place where you can hang out with your relatives, friends, colleagues or even on your own. There are 3 main floors in this shopping mall. There is a basement parking for your convenience. 
Shops
This mall is mainly a place where you can come for a meal. There are many varieties of dining shops here. Among the choices of food that are available here include Hong Kong food, Japanese food, Western food, Chinese food and many more. Some of the examples of dining shops are Wong Kok Char Chan Teng, Fullhouse Lifestyle Store & Cafe, Movida Kitchen, Bar & Club Lounge, Zun Kitchenette, Ajisen Ramen and d'italiane kitchen.
Deserts are also available in shops such as Baskin Robbins, MBG Fruits and others. Besides that, there is also a big grocery shop called Village Grocer to supply your daily necessities. For those who are fond of alfresco dining, there are a few shops at the mall that allow anyone to dine at the sides of the boulevard walkway. There are 12 environmental-friendly gigantic fans to keep the walkway windy at all times.
The restaurants serving all type of cuisines.
Wongkok Restaurant that serves Hong Kong type of food is also located here.
Shopping
As for those of you who want to shop, Sunway Giza provides a few shops and stalls to fulfill your needs. Camy Babyland, Neubodi, Kidz Branded Outlet, Egofit Plus and Vern's Exclusive are some of them. Besides that, anyone who wants to buy watches can visit Time Gallaxy which has many types and high quality brands of watches to choose from.
There is also a spa-Thai Odyssey for those who need to go for a massage after a tiring day. Other than that, True Fitness is there to provide gym facilities for members to exercise and keep fit.
If any of you need an eye-checkup, Focus Point and Optimal are the perfect places for you to go to in Sunway Giza. Hong Leong Bank is also operating here for those who need to do banking. There is a Times Bookstore for those who are into books and reading.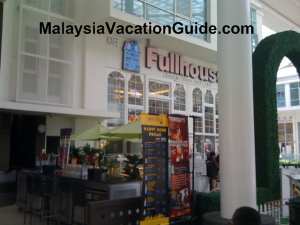 Fullhouse Restaurant.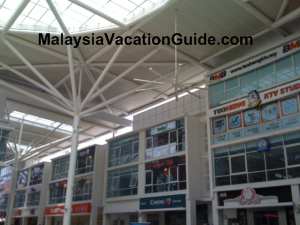 The energy-saving giant fans to make Alfresco dining a comfortable one.
Getting Here
This mall is located at Kota Damansara, near Giant Kota Damansara and Tune Hotel Kota Damansara.
The address of the mall:
SUNWAY GIZA 
No.2 Jalan PJU5/14
Kota Damansara
47810 Petaling Jaya
Phone : +6 03 6148 1600