Malaysia Events 2018
Look at the Malaysia Events 2018 that you can participate while visiting Malaysia. Join the locals to celebrate events such as Hari Raya, Chinese  New Year, Deepavali and Chrismas open houses. You will discover the rich heritage of cuisines and cultures that this country has to offer.
JANUARY MALAYSIA EVENTS 2018
28 Dec- 1 Jan 2018 : Light & Motion Putrajaya LAMPU

Organized by PPJ, see the latest lighting technologies on the buildings at Dataran Putrajaya, Putrajaya Precinct 3.
Tel: +603-8887 7165
8-13 Jan 2018 : 16th Royal Langkawi International Regatta

Get to know the famous yachtsmen from more than 10 countries competing in Langkawi Island. Location is Royal Langkawi Yacht Club.
Website: http://www.langkawiregatta.com
23 Nov 2017 - 31 Jan 2018 : Shipwreck Exhibition

See the mystery of sunken ships and the lost treasures in Malaysian waters. This exhibition will be held at Mersing Museum, Jalan Ibrahim, Mersing, Johor. Contact +07 7980 627 for more details.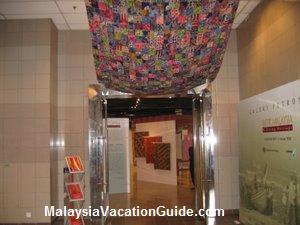 1 Nov 2017 - 31 Mar 2018 : KL Biennale 2017

Head to National Art Gallery, KL and see the exhibits with the theme "Be Loved". Works on love for nature, love for heritage, love for animals, love for people and lover for our legendary icons will be featured here.
19-21 Jan 2018: MITA Travel Fair 2018

This mainly domestic travel fair will be back from 19-21 Jan 2018. Venue is at Malaysia International Trade and Exhibition Centre (MITEC KL)
21 Jan 2018 : Petagas Fallen Heroes

This memorial service is to remember the fallen heroes of Petagas during the World War II. It will be held at Petagas Memorial Monument, Sabah.
Tel: +6088 521 800
25-27 Jan 2018: Tioman Surfestival 2018

This surfing contest will be held at Kampung Juara, Pulau Tioman. If you are into surfing or would like to see the fun at the sea, join in this festival.
Tel: +6013 7176 677 
31 Jan 2018 : Thaipusam

Held annually at Batu Caves, this religious festival for the Hindus attracts many visitors to this cave.
Tel: +603 6189 6284
FEBRUARY MALAYSIA EVENTS 2018
1-28 Feb 2018 : Pasir Gudang World Kite Festival

This annual event at Bukit Layang-Layang, Pasir Gudang, Johor draws enthusiasts from over 40 countries.
Tel: +607-251 3720
11 Feb - 15 Mar 2018 : Kek Lok Si Display Of Lights

During this time, the Kek Lok Si Temple at Air Itam, Penang will be lighted up with more than 10,000 lights.
Tel: +604 8283 317
16-17 Feb 2018 : Chinese New Year Open House Celebration

Join the many open houses that will be welcoming all visitors during the Chinese New Year. Look out for the dates and venue of the open houses that are usually hosted by the ministers and political parties. 
24-25 Feb 2018 : Penang Hot Air Balloon Fiesta
This event will be held at Padang Polo from 7am-9:30pm, Penang Island. Enjoy the 15 balloons that will be floating above the ground.
Tel: +604 264 3456
23-25 Feb 2018 : Balok Wind Challenge

This is the time of the year when the beaches are windy and suitable for kite flying and wind surfing. This event will be held at Balok Beach, Kampung Kuanta, Kuantan in the state of Pahang.
Feb 2018: Fraser's Hill International Bird Race

This annual event held at Frasers Hill attracts bird watchers from around the globe. Teams are divided into groups to identify the birds here, many of them migratory birds from Siberia and Japan.
Further information can be obtained by contacting:
Tel: +609 5171 1623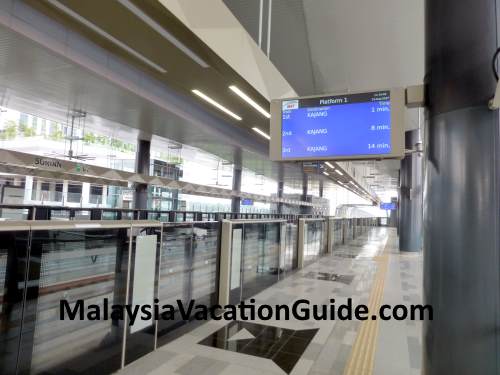 MARCH 
MALAYSIA EVENTS 2018
1 Mar 2018 : Beautiful Terengganu Beaches Festival

This event will feature the arts, culture, heritage and tradition of Terengganu and will be held at Batu Burok Beach, Terengganu. Contact +609 6231 553 for enquiries.
2-4 March 2018: Powerman Asia Duathlon Championship

This international event is a run-bike-run race and will be held at Dataran Putrajaya, Precinct 3, Putrajaya. Contact +60 8887 7736 for enquiries.
3 March 2018: Great Eastern Viper Arena
See participants go through obstacles over a 7 km course in a duration of 3-4 hours. The venue of the event is Batu Kawan Stadium, Penang. Time is 6pm.
3-10 March 2018: Le Tour De Langkawi
This is the 23rd time the event will be held in Malaysia. This year's tour will start at Kuala Terengganu and end at Putrajaya.  Contact +603 7832 6064 for enquiries.
9-10 March 2018: KK Jazz Festival
Experience the jazz festival with artists from all over the globe. It will be held at Covered Tennis Court, Sutera Harbour Marina, Kota Kinabalu, Sabah. Contact +6016 8106 505.
10 Mar 2018 : Borneo Ultra Trail Marathon

This outdoor marathon will go through the Kiulu Valley, Sabah with categories of 12km, 30km, 55km and 100km race to choose from. As this is a strenuous race, only those who are healthy are allowed to join.
Website: http://www.borneoultra.com
10-11 March 2018: Raptor Watch 

Organized by Malaysia Nature Society, this annual event at Tanjung Tuan, Port Dickson in Negeri Sembilan is a good time for family outing.
Venue: Tanjung Tuan, PNB Ilham Resort, 10th Mile, Port Dickson.
Tel: +603 2287 9422 
Website: https://www.mns.my
11 March 2018: Run Out Pahang Marathon 2018
Head to Pahang on this day and join this marathon which will be held at Taman Gelora in Kuantan. You can choose to run for the 5km, 10km, 21km or 42km.
Tel: +6016 9339 577
16-18 March 2018: MATTA Fair I

The first MATTA FAIR of 2018 in Kuala Lumpur will be held from 16th-18th Mar 2018 at PWTC. Entrance fee is RM4/person and children below 12 is free. The time is from 10am to 9pm daily. This travel fair offers discounts and packages for both domestic and international travel.
16-18 March 2018: Taman Negara Bird Count

Spot the many bird species at Taman Negara, Kuala Tahan, Jerantut, Pahang and learn to protect them. Tel: +6013 331 9822 for more info.
18 March 2018: Miri Marathon 2018

The 5km, 10km, half marathon and full marathon will be held at Miri Stadium, Sarawak. Contact +6017 8986 966 for more details.
30-31 March 2018: Tambunan Silat Festival

This Malay martial art event will be held at Tambunan Community Hall, Tambunan, Sabah. Email pdtambunan@gmail.com for enquiries. 
30 Mar- 1 April 2018: Fraser's Hill International Bird Race 2018

Join this event and learn more about the migratory and the birds in Malaysia. The venue of the event will be at Fraser's Hill. Call +609  5681 623 or email pahangtourism2015@gmail.com for more information.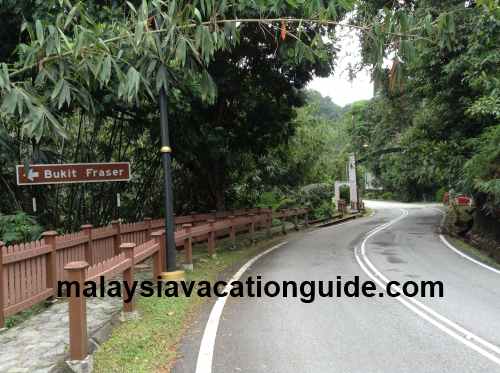 APRIL MALAYSIA EVENTS 2018
1 April - 31 July 2018 : Squid Jigging Terengganu

Known as "Candat Sotong", this is the season where you can get some squids off around Pulau Perhentian, Pulau Redang and Pulau Kapas in Terengganu.
8 April 2018 : Standard Chartered KL Marathon

Run around the city of Kuala Lumpur. Venue of the race is Dataran Merdeka, Kuala Lumpur.
Get more information here. https://www.kl-marathon.com
14-15 April 2018 : Nasi Ambeng Festival

This event will be held at Banghuris Homestay, Sepang, Selangor featuring the famous Javanese cuisine.
Tel: + 03 5510 2664
20-22 April 2018 : Selangor International Bird Race(Wings of KKB 2018)

Hunt and watch for the species of birds within the vicinity of Resorts World Genting and Kuala Kubu Bahru during this time of the year. This event is organized by Hulu Selangor Municipal Council. 
22 April 2018 : Pulau Kapas-Marang International Swimathon

See the participants swim 6.5km from Kapas Island to Kelulut Beach, Marang. You may even want to join if you are fit to do it. Tel: +609 6231 553 for enquiries.
27-29 April 2018 : World Harvest Festival

This festival is also known as Gawai Festival and will be held at Sarawak Cultural Village, Kuching, Sarawak. Contact +60 082 846108 for enquiries.
28-29 April 2018 : 4th Route 68 Challenge

This race will go through scenic landscape of Gombak. The venue of the race is Dewan Serbaguna Komuniti Orang Asli at KM24, Gombak. Kuala Lumpur. The distance for you to choose is 168km, 84km or 50km. 
Website - http://www.myultrarunning.com/route-68-challenge.html

MAY MALAYSIA EVENTS 2018
4-6 May 2018 : Sabah Fest 2018

Held in Kota Kinabalu in Sabah, this Malaysia Events 2017 will feature the cultures and traditions of the various ethnic groups in Sabah through music, dance, fashion and food. The annual Harvest Festival will be held after this festival.
Tel : +6088 232 121/212 121
Website: www.sabahtourism.com
5 May 2018 : Perlis Marathon 2018

If you are into running, join the 5km, 10km, 21km or 42km that will be held at Stadium Tunku Syed Putra. Take note that the time is 12:01am. More information here -  http://www.racexasia.com/event/perlis-marathon-2018
6 May 2018 : Borneo International Marathon 2018

If you are into running, join the 10km, 21km or 42km that will traverse the coastal roads of Kota Kinabalu. The venue will be at Stadium, Likas Sports Complex. Contact +6016 8275599 for enquiries.
11-12 May 2018 : Borneo Jazz Festival

This annual event is organized by the Secretariat of Miri International Jazz Festival, Sarawak Tourism Board. This is one of the leading music festival in this region and is held in Miri, Sarawak. Venue is ParkCity Everly Hotel, Miri, Sarawak.
Tel: +608 242 3600

29 May 2018 : Wesak Day

This religious event is celebrated by the Buddhists in temples throughout Malaysia.
30-31 May 2018: Tadau Keamatan Celebration 2018
This harvest festival is celebrated by the Kadazan Dusun in Sabah. This annual festival will showcase the traditional costumes and games schedule to be held in Penampang, Sabah.
Tel: +6088 713 696 
JUNE MALAYSIA EVENTS 2018

15-16 June 2018 : Hari Raya Celebration

Join the celebration as Malaysian Muslim end their fasting month. Relatives and friends are invited to many open houses where they will be treated with various traditional food and delicacies. 
See the listing of Malaysia Events from July to Dec 2018