Centrepoint Bandar Utama
Centrepoint Bandar Utama shopping centre is located within 5 minutes drive away from the more popular 1 Utama Shopping Centre. This mall is a favourite place for residents within the vicinity as it is not as crowded as the big shopping mall.
A new wing with retail outlets which include a DIY shop, Secret Recipe, Baskin Robbins, a Thai Restaurant, Starbuck Cafe, a clinic and a hair saloon have been added to this mall.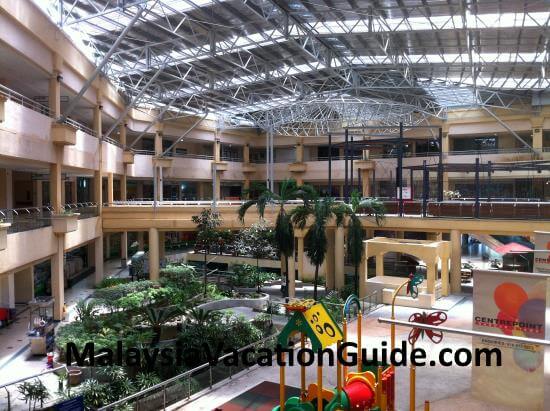 The spacious ground floor at Centrepoint.
Although there isn't any big supermarket in this mall, you can get your groceries at Greenway Supermarket. You will also be able to find retail shops that meet your daily needs. 
Outdoor dining is popular here with many outlets offering local and western cuisine. If you need to get your hair done, the hair saloon is located on the first floor.
It also has a I-phones repair shop called iPhoneFix on the first floor. 7-Eleven retail outlet is also here.
Buns and bread can be obtained from the bakery on the ground floor. This bakery offers a 50% discount after 9pm. Students get special rates too.

Greenway Supermarket
Repair your iphone here.
Centrepoint Food 
The food court on the ground floor has many stalls that are usually packed during lunch hours. Fried kuey teow, economy rice, Thai food, Hong Kong noodles, chicken rice and other selection of food are available throughout the day.
BMS Organic sells mainly organic food and vegetables. It also serves vegetarian meals. Members get deals and discounts when purchasing or dine here.
KFC, Subway, PappaRich and Black Canyon outlets are also here.
Food Court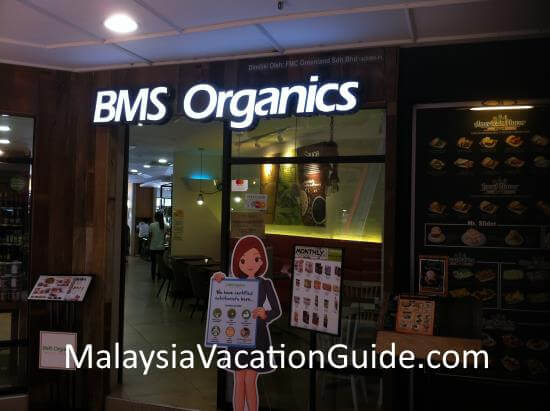 BMS Organic
Fitness Centre, DIY Shop & Guardian Pharmacy
If you need a place to workout, you can join the EITP Fitness Centre which is located on the first floor. Personal trainer is available to help you.
The DIY shop on the ground floor has a sizable range of products that you can get hold of. Bulbs, fluorescent tubes, LED lights, bolts, nuts, bathroom accessories and garden hoses are some of the household products that are available here.
Guardian Pharmacy has an outlet here. It is located just beside the DIY shop.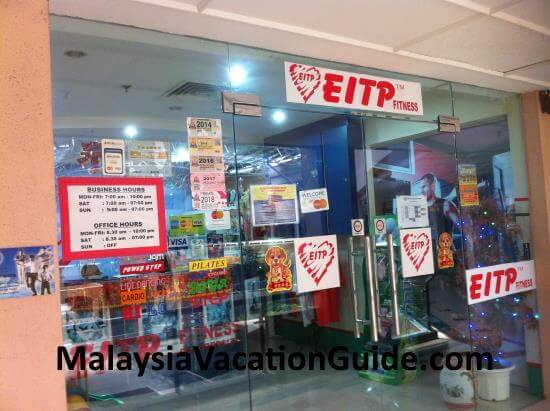 Fitness Centre
DIY Shop
Guardian Pharmacy
Getting Here

If you are driving and coming from LDP or SPRINT highway, head for Damansara NKVE toll plaza. Keep to your left as you are about to reach the toll but do not go into the toll plaza.
Go up the ramp after SHELL and BHP petrol kiosks and you will reach a traffic light. Turn right and you will reach another traffic light. Keep going straight and turn right or U-turn at the second traffic lights. You will not miss this building.