Malaysia Travel News 2021
Here is the archive section of Malaysia Travel News 2021. Not much activities for this year due to the pandemic. Read the latest travel news here.
Malaysia Travel News 2021
MATTA Fair KL Nov 2021

MATTA Fair Kuala Lumpur is back and will be held from 20th-21st Nov 2021 at World Trade Centre, KL. Time is from 10am-8pm. Get attractive travel packages for your holidays. Entry is FREE and no pre-registration is required.
FREE Putrajaya Buses

Effective 1 Nov 2020, all Nadi Putra buses in Putrajaya will be free for all Malaysians. Foreigners to pay RM1.50. The main hub is Putrajaya Sentral. Kompleks E, Precinct 1 and Dataran Gemilang, Precinct 4 are the transit stations to connect to other bus routes.
FREE Entry to KL Tower

To encourage tourism during the RMCO, KL Tower is offering 50% discount entry to the Observation Deck & Sky Deck from 1 Aug 2020. 
Royal Pahang Billfish International Challenge 2020

This is the 17th edition international challenge which will be held at Lanjut Beach Resort, Kuala Rompin, Pahang, Malaysia. It will be on from 11-13th September 2020.
Borneo International Kite Festival 2020

This kite flying festival will be held from 28th Sept -2nd Oct 2020 at Old Airport Runway, Bintulu, Sarawak. Some 400 participants from over 25 countries will be here to show their skills and talents in kite flying.
Video of previous year's event:
Penang International Dragon Boat Festival

This year-end event at Teluk Bahang Dam, Penang will be held from 5-6th Dec 2020, 9am-5pm.
Tel: +604 650 5133
Chinese New Year Celebration

Look out for the many open houses that you can go to during the Chinese New Year which will be from 25-26 January 2020. The celebration will be on for 15 days until 8 February 2020.
Penang Hot Air Balloon Fiesta
See the many colourful balloon up on the air. The event will be on from 1-2 Feb 2020 at Padang Polo, Penang Island. This event is organized by AKA Balloon and supported by Penang State Tourism Bureau and Penang Island City Council.
Non-stop Komuter Service to Batu Caves

In conjunction with Thaipusam celebration, the KTM Komuter will operate the service to Batu Caves for 24 hours from 7-10 Feb 2020. 
4-5 April 2020: MATTA Fair Cuti Cuti Malaysia (New)

Head to this fair and get great offers for domestic travel destination in Malaysia. Venue is at Kuala Lumpur Convention Centre.
MATTA FAIR I 2020 (Dates Revised)
The first MATTA FAIR of 2020 in Kuala Lumpur will be held from 1st-3rd May 2020 at PWTC. Entrance fee is RM4/person and children below 12 is free. The time is from 10am to 9pm daily.
Taman Negara Bird Count

Head to Taman Negara from 13-15 March 2020 for a time of spotting the birds and their habitats. This event will be held at Taman Negara Kuala Tahan, Jerantut, Pahang. Call +6013-331 9822 for more information.
Fraser's Hill International Bird Race 2020

Head to Fraser's Hill from 21-22 June 2020 for a relaxing time of looking for birds and have fun at the same time. Join either the advance, novice or local category. This event is organized by Fraser's Hill Development Corporation. Further information can be obtained by calling 09-5681 624.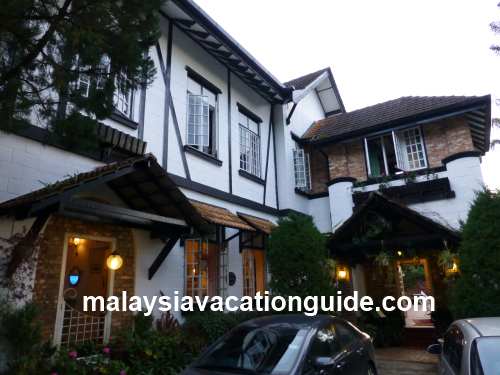 Fraser's Hill
Fraser's Hill Maxwell Trail