Sekinchan Attractions
If you have not been to Sekinchan and happen to pass by, drop by this town with your family. This coastal town is located at the west coast of Selangor in the district of Sabak Bernam and is about 90 minutes away from Petaling Jaya.
If you are coming from Petaling Jaya, head for Sungai Buluh and use the coastal road to Kuala Selangor. The other alternative is to use the Guthrie Corridor Expressway and follow the direction towards Kuala Selangor.

You will pass by Ijok, Bukit Rotan, Kampung Asam Jawa before reaching Kuala Selangor. After Kuala Selangor, go towards the direction of Tanjung Karang. The next town after Tanjung Karang will be Sekinchan.
Some of the activities that you can do here include stopping by the paddy fields, paddy gallery, visit Ah Ma House, go to Redang Beach, take your lunch or dinner at the restaurants in town and finally buying some fruits at the many stalls by the road side as you travel back to the city.
1. Sekinchan Paddy Fields and Paddy Gallery
This town is reputed to be the highest yield-producing rice in Malaysia. Remember to take your camera along with you as the vast expanse of the paddy fields will look great for outdoor family photos. Depending on the season, you may see the green paddy plants thriving or farmers using tractors to prepare the ground for planting.
You can drive a few kilometres and enjoy the scenic view of the flat-land with proper irrigation system. Stop by some spots and take some photos. A great place for outdoor photography.
Notice also the migratory birds and herons hunting for their food. There are eels and other fishes on the irrigation canals rear by the farmers as part of the farming activities.
The scenic paddy field.
A close-up photo of the paddy growing.
Remember to visit the Paddy Gallery where you will be taken on a tour of paddy processing plant. Entrance fee is RM5/adult. Old antiques are also displayed here. You can also purchase the rice under the brand name of "Cap Asas" at the end of the tour. Enjoy your time here..
Address: Lot 9990, Jalan Tali Air 5, Ban 245400 Sekinchan, Selangor
Tel: 016-215 7028
Operation Hours: 9am-12:30pm, 2pm-5:30pm daily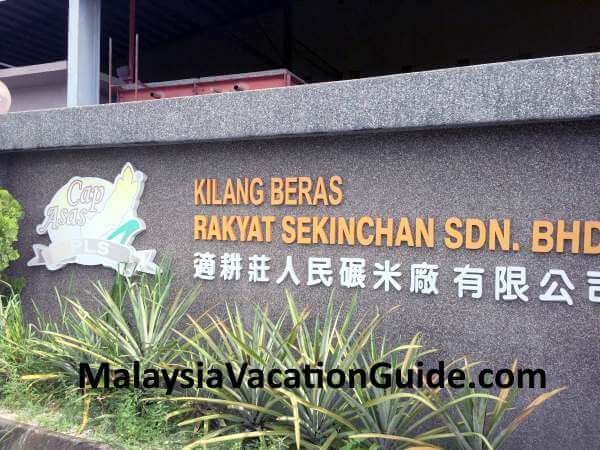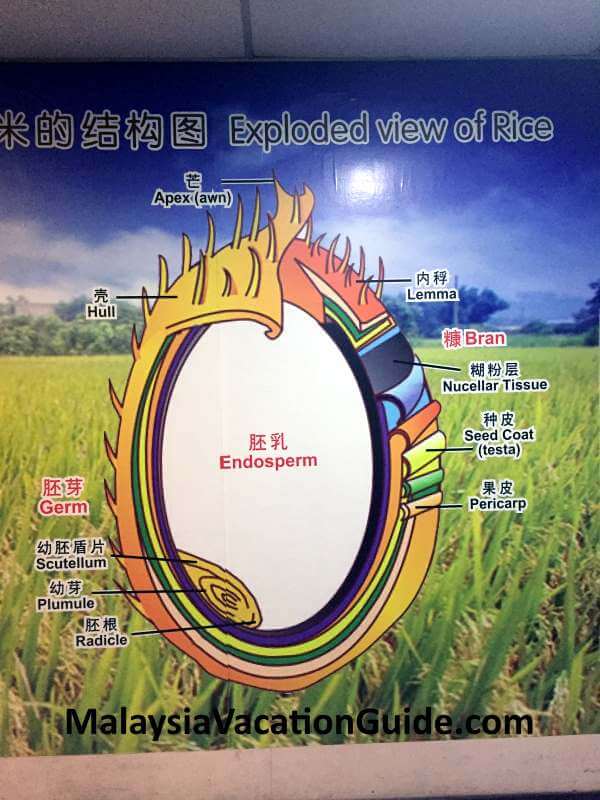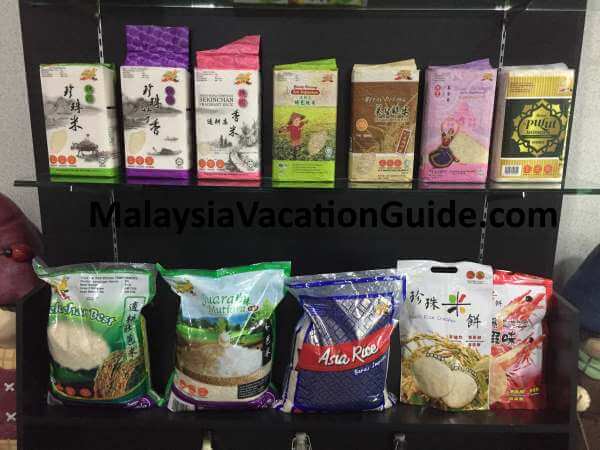 2. Sekinchan Seafood Restaurants
There are many reasonably priced restaurants that offer a varieties of food that you can try. Kim Kee Restaurant is a family owned business that is popular with the locals. This no- frills and non-airconditioned restaurant serves shark porridge, clams, prawn mantis, prawns, calamari, fish and vegetables at very reasonable price. Usually packed during lunch hours and dinner time.

If you are not too fussy about the environment, plan your itinerary and take your lunch or dinner here. Operation hours is from 9:30am to 2:30pm for lunch and 5:30pm to 9:00pm for dinner. It is closed on Thursday.
Address: No 115, Lorong 4, Bagan, 45400 Sekinchan, Selangor
If you prefer better ambient, there are many air-conditioned restaurants around. Drive around and explore them.
3. Ah Ma House
This shop is located along Jalan Tali Air 5 similar to Paddy Gallery. There are many types of traditional biscuits that are sold here. Antiques are also being displayed here for your viewing.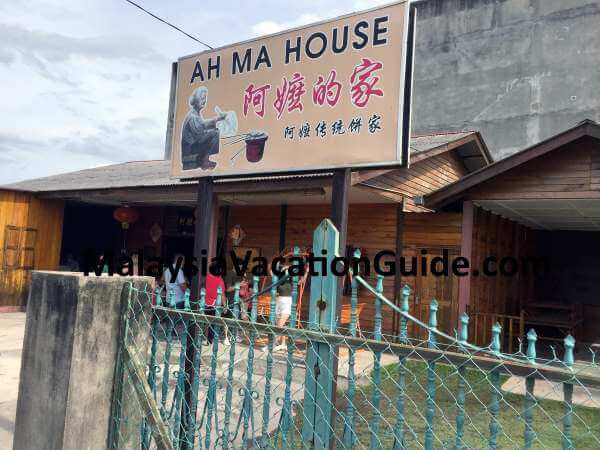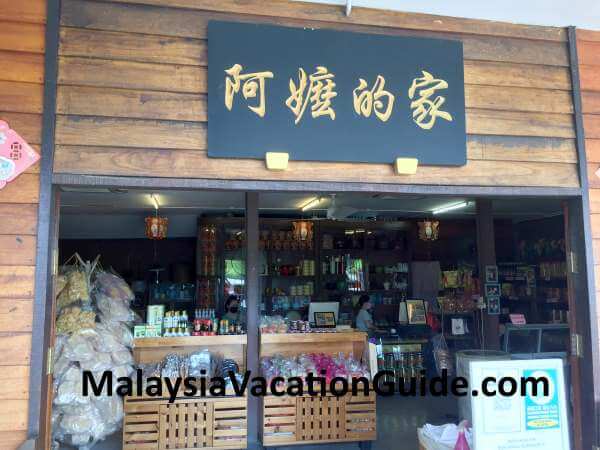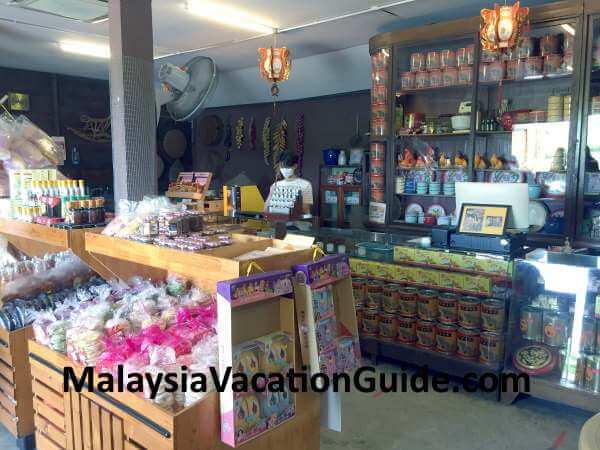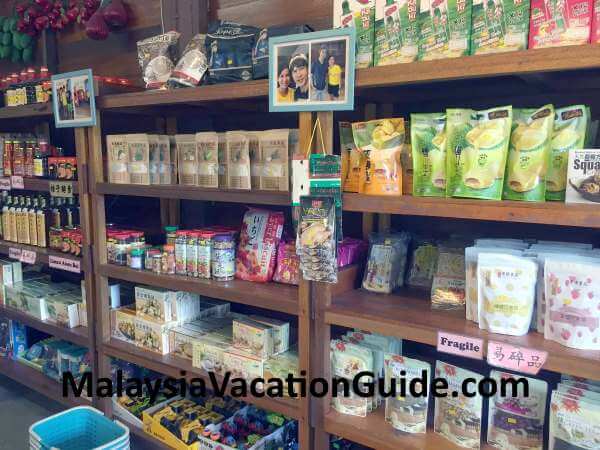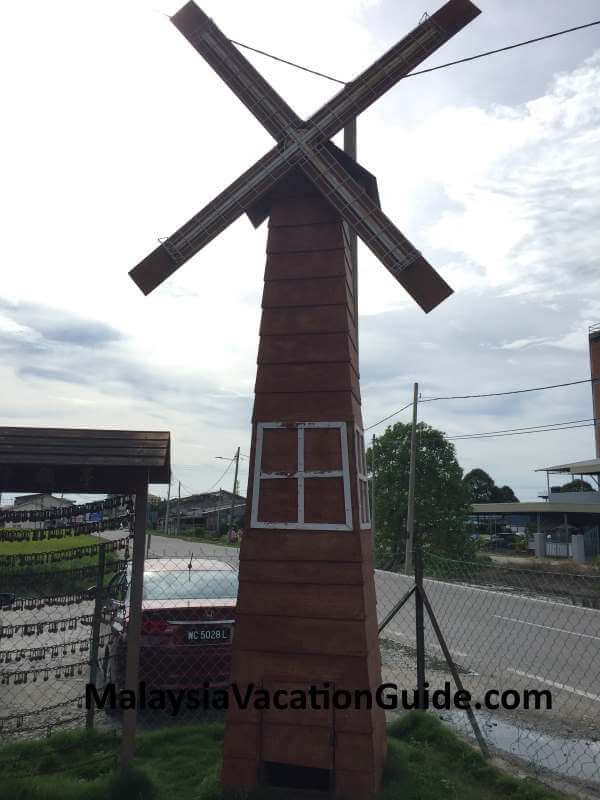 4. Pantai Redang
Pantai Redang beach is a good place to stop by to get a view of the Straits of Melaka. There are some stalls that sell drinks, tit-bits and seafood produce that you can purchase.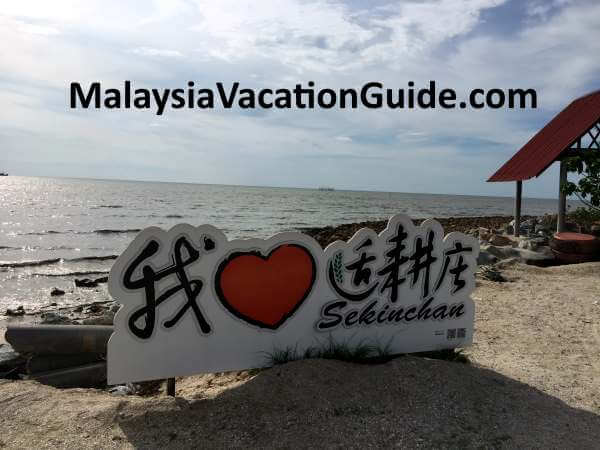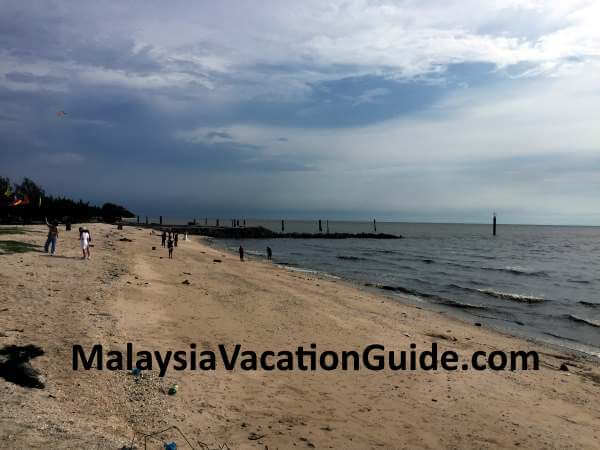 5. 
Fruit Stalls
On your way back to Kuala Lumpur, you may want to drop by the many fruit stalls by the roadside that are usually set-up by 4pm. Depending on the season, you may be able to purchase mangoes, corns and "jambu air".
These fruits are produced at the orchards nearby. Price may not be cheap compared to the city but they are usually fresh. 10 corns range from RM10 to RM15 depending on the size. Mangoes are sold for RM5/kg onwards. Cooked corns are available for you to purchase as well. You can negotiate the price of the fruits with the seller.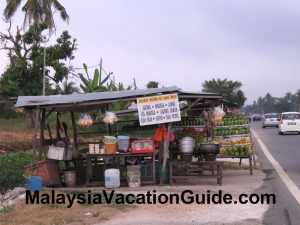 One of the stalls by the side of the road. Remember to park properly and look out for the vehicles on both directions.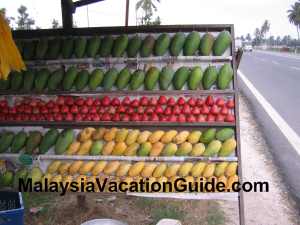 The fruits on sale.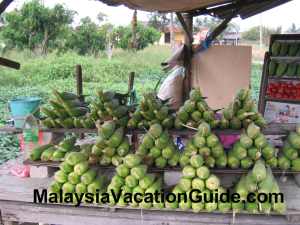 Corns of different sizes being stacked in tens.