Perdana Botanical Gardens
The Perdana Botanical Gardens are located near the Parliament Building in the city of Kuala Lumpur. If you prefer to hike, head for Tugu Park which is located within the vicinity. The older folks will remember this botanical gardens as Lake Gardens or Taman Tasik Perdana.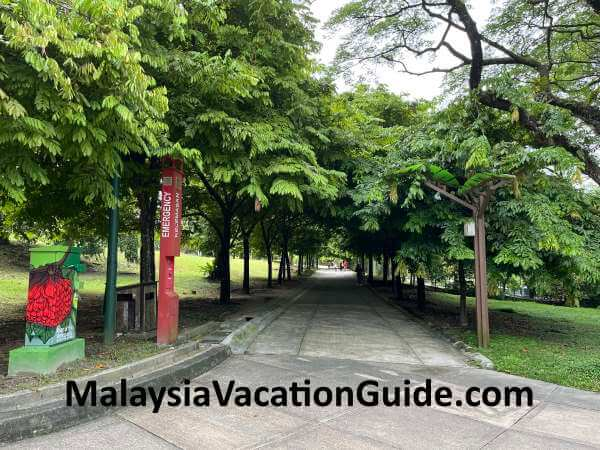 Perdana Botanical Gardens
This gardens cover an area of over 200 acres and are well maintained. There are proper signages, jogging and walking trails for you to use. Entrance to this garden is free and opening hours are from 7am to 8pm daily. Address of the park: Jalan Kebun Bunga, Tasik Perdana, 55100 Kuala Lumpur.
You can choose to use the buggy to move around the gardens for a fee. There are designated stations that you can get down and up again to move to another location.
Signages to ensure you do not lose your way.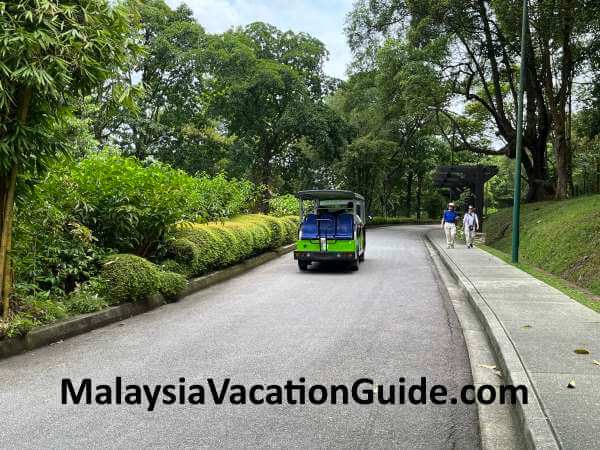 Buggy Ride
Attractions At Perdana Botanical Gardens
Deer Park has quite a number of deer from Holland. You will see a small cascading waterfalls and some benches as you go towards the deer park enclosures.
Laman Perdana is the place with a unique structure where events are carried out. Look out for unusual species of plants from Africa known as Adansonias, Moringas, Eucalyptus and the collection of bonsai Kesina trees.
Bamboo Houses made from bamboo. Good place for photography.
Sunken Garden is popular with couples who will come here to take wedding photos. It is a circular garden growing in a sunken area surrounded by pergolas. There is a star-shape fountain in the middle of the circular garden. 
Exotic Species Collection such as Tembusu and Mahogany trees planted along Jalan Tembusu. The Brazil Nut tree is located near Tun Razak Memorial Building.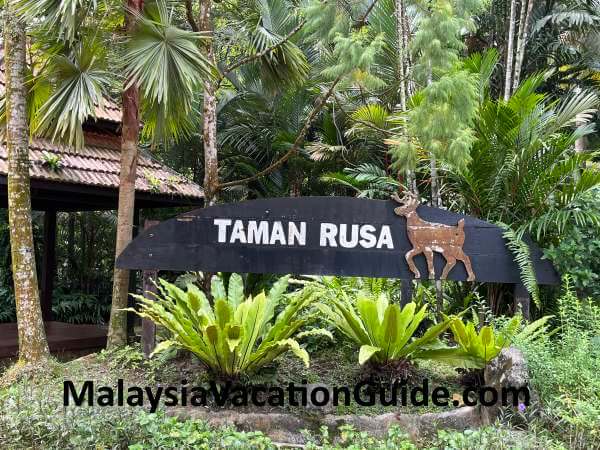 Deer Park
Deer Park Waterfalls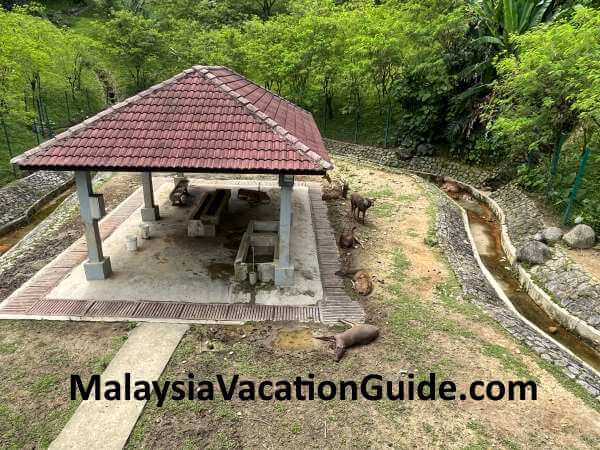 Deer from Holland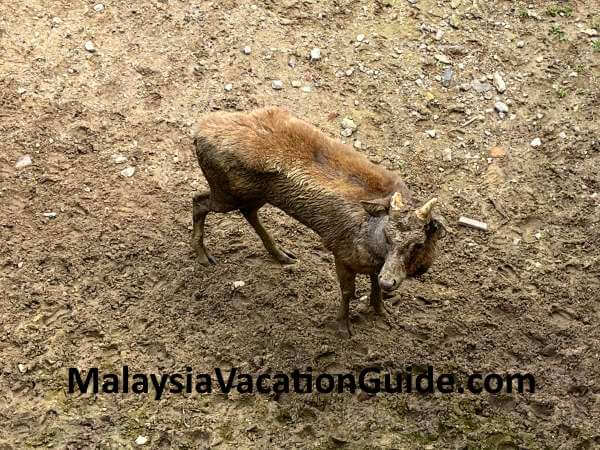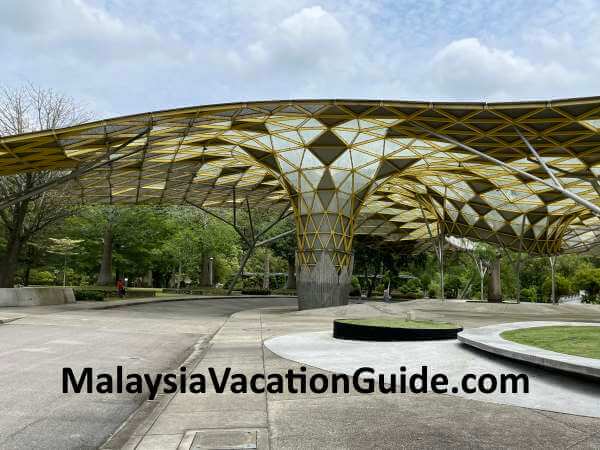 Laman Perdana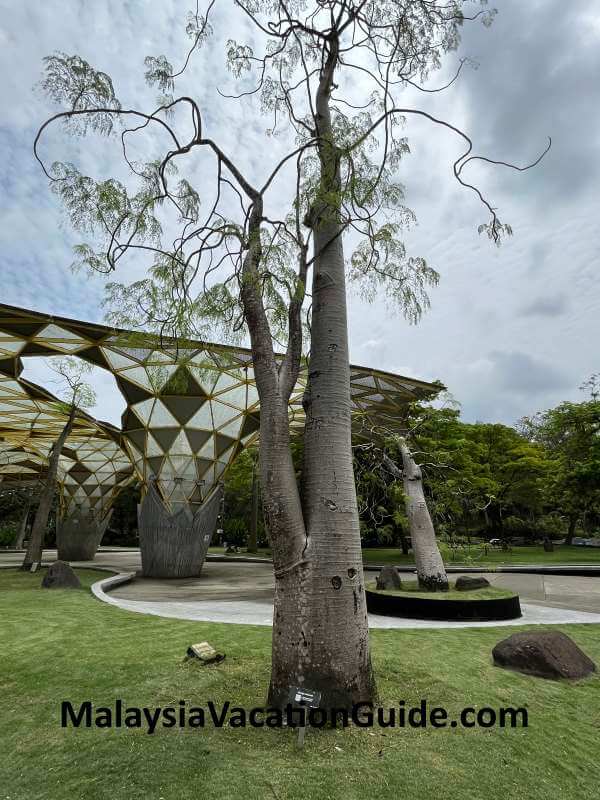 Moringa Tree
Bamboo House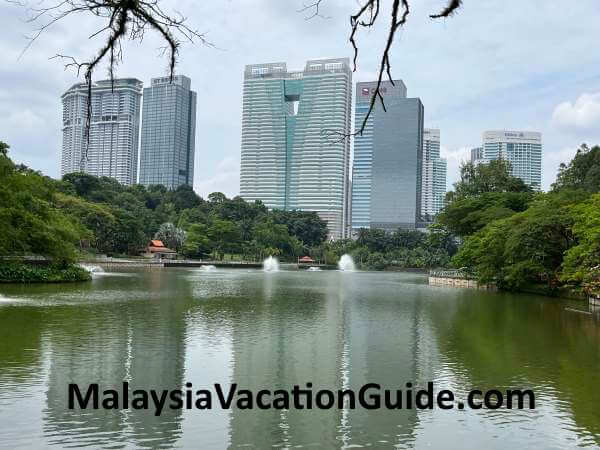 View of KL City from the lake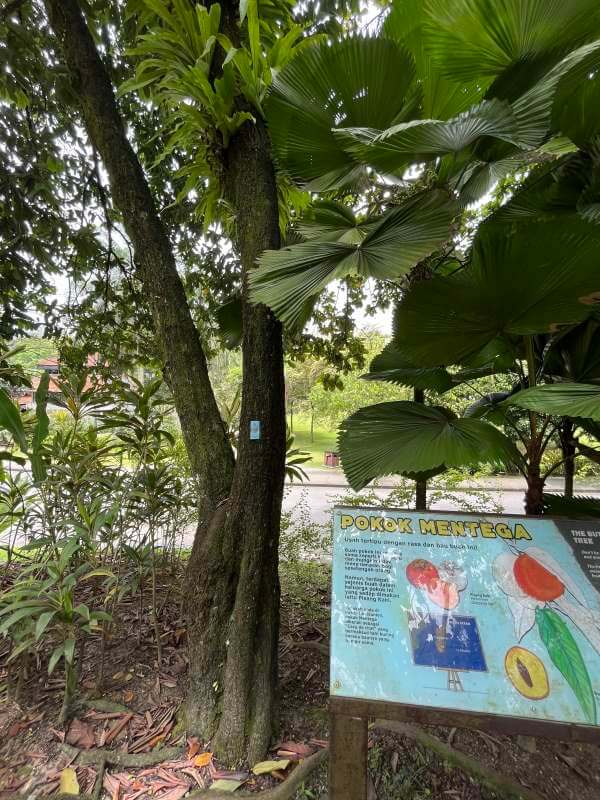 Mentega Tree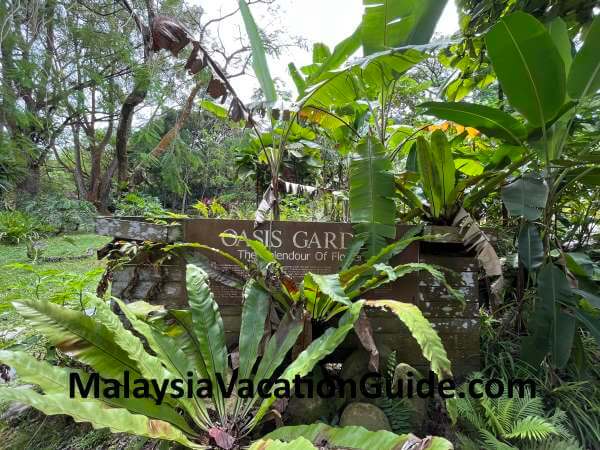 Ferns at Oasis Garden
Rainbow Tree
Waterfalls
Boardwalk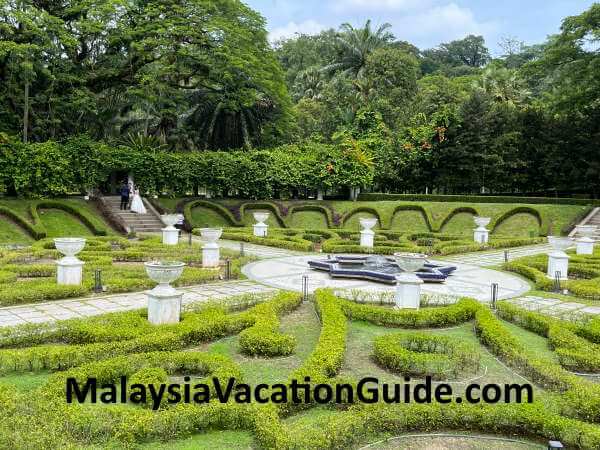 Sunken Garden
Getting To Perdana Botanical Gardens
Taking e-hailing GRAB or taxi is the best way to come here. You can enter the gardens from the National Monument at Jalan Parlimen or from the National Mosque at Jalan Perdana.