Malaysia Travel News 2018
Here is the archive of Malaysia Travel News 2018 listing. You can find the events and happenings of Malaysia relating to tourism here. See the latest events of 2019.
Penang Bridge International Marathon 2018
The full marathon, half marathon or the 10km run across the 1st Penang Bridge will be held on 25 Nov 2018. Contact 04-2619 888 for more information or visit http://www.penangmarathon.gov.my/portal
Borneo International Kite Festival 2018
This kite flying festival will be held from 26th-30th Sept 2018 at Old Airport Runway, Bintulu, Sarawak.
Video of previous year's event:
MITM Travel Fair KL 2018
This travel fair is back from 3-5 August 2018. This fair is located at Mid Valley Exhibition Centre and is open from 10am- 9pm. Admission to this fair is FREE.
MATTA Fair Selangor 2018
The inaugural MATTA FAIR Selangor will be held from 27th-29th July 2018 at Malaysian Agro Exposition Park Serdang (MAEPS). Time is from 10am to 10pm. Plan your calendar to go for this event for your year-end holidays. Get discounted airfares, tour packages and hotels here. 
Skypark Link Launched

The KTM train service from Skypark Terminal to KL Sentral is now in service. FREE ride from 1st-31st May 2018. Free ride has been extended until 30 June 2018. More information here.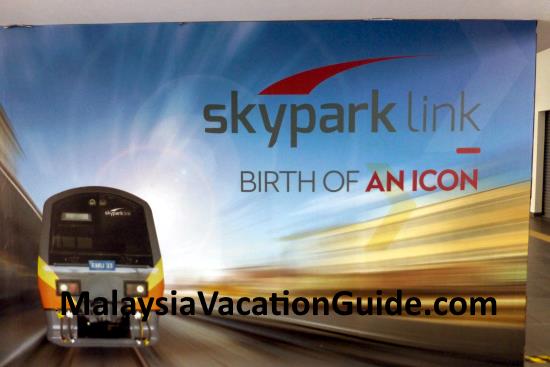 Malaysia Post Election GE14 Additional Holidays

The chief secretary to the Government Tan Sri Dr Ali Hamsa has declared 10th May 2018 (Thursday) and 11th May 2018 (Friday) as public holidays for Peninsular Malaysia.  For states that observed Friday and Saturday as their weekend, 13th May 2018 (Sunday) will be a replacement holiday. 
Sarawak has declared 17th May 2018(Thursday) and 18th May 2018 (Friday) as public holidays.
MATTA FAIR KL 2018

The second MATTA FAIR of 2018 in Kuala Lumpur will be held from 7th-9th Sept 2018 at PWTC. Plan your calendar to go for this event for your year-end holidays. Entrance fee is RM4/person and children below 12 is free. The time is from 10am to 9pm daily.
Peking Man Exhibition At Muzium Negara
Head for the National Museum in Kuala Lumpur and see the skulls, skeletal bones, stone tools and other exhibits related to Peking Man. This exhibition is called The Peking Man: Zhoukoudian Heritage Site and will be on from now until 16 June 2018. The Peking man was discovered at the Zhoukoudian caves near Beijing in 1918. The site was listed as UNESCO's World Heritage Site in 1987.
The exhibition is held everyday at Galery 1, Muzium Negara, Jalan Damansara from 9am to 6pm. Admission is FREE.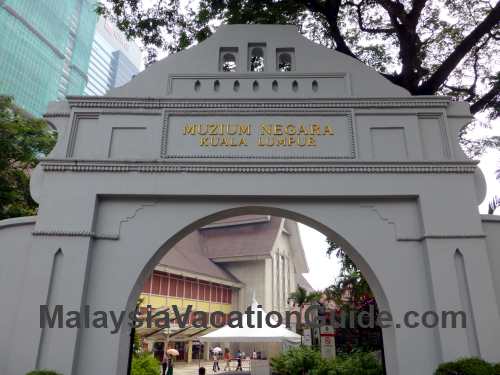 May 9, 2018 Declared a Public Holiday in Malaysia

The 14th General Election of Malaysia will be held on 9 May 2018 (Wednesday). As such, the Prime Minister's Department has declared this day a public holiday. Nomination day is on 28 April 2018 (Saturday).
Fraser's Hill International Bird Race 2018
Head to Fraser's Hill from 30th March 2018 to 1 April 2018 for a relaxing time of looking for birds and have fun at the same time. Join either the advance, novice or local category. This event is organized by Fraser's Hill Development Corporation. Further information can be obtained by calling 09-5681 624.
Chinese New Year Celebration

Look out for the many open houses that you can go to during the Chinese New Year which will be from 16-17 February 2018.
MATTA FAIR 2018

The first MATTA FAIR of 2018 in Kuala Lumpur will be held from 16th-18th Mar 2018 at PWTC. Entrance fee is RM4/person and children below 12 is free. The time is from 10am to 9pm daily.
Malaysia Airlines Travel Deal
MAS is having travel deals to both domestic and international destination where you will get great discounts if you purchase your tickets from now until 29 Jan 2018.
Travel for the booking is from 31 Jan 2018 to 7 June 2018. For example, the KL-London economy return ticket starts from RM2399 and KL-Auckland starts from RM2499. Check out the pricing of all routes at MAS official website here.
Penang Hot Air Balloon Fiesta
See the many colourful balloon up on the air. The event will be on from 24-25 Feb 2018 at Padang Polo, Penang Island. This event is organized by AKA Balloon and supported by Penang State Tourism Bureau and Penang Island City Council.
Malaysia Sale

Here are the dates when most shopping malls will be offering discounts.
1Malaysia Super Sale: 1st Mar - 31st Mar 2018
1Malaysia Mega Sale Carnival: 16th June - 31st Aug 2018
1Malaysia Year End Sale: 1st November 2018 - 31st Dec 2018
MRT Fully Launched

The MRT is the latest addition to the public transportation system in Klang Valley. There are 31 stations with feeder buses(ticket priced at RM1) to transport you to the vicinity of the stations. During peak hours, there will be a train every 3 minutes. 
MITA Travel Fair KL 2018

This mainly domestic travel fair will be back from 19-21 Jan 2018. Venue is at Malaysia International Trade and Exhibition Centre (MITEC KL). Address: Jalan Dutamas 2, 50480 Kuala Lumpur.
To archive of 2018 News

To archive of 2017 News