Parks In Kota Damansara
Kota Damansara in Petaling Jaya used to be a reserved forest of Selangor until it was re-gazetted for development by PKNS. Today, this township has thrived with many houses and commercial buildings being built over the last few years. This 4,000 acres township is divided into 13 sections. Sunway Giza Shopping Mall, Dataran Sunway, Strand and Giant hypermarket are all located here as well.
SEGI University, an educational college that offers a varieties of courses is also located here. Thomson Hospital helps to meet the medical needs of the people here. Sri KDU offers private primary and secondary education to those who can afford it. Those who are into golfing will be glad to know that Seri Selangor Golf Course is located just opposite Dataran Sunway. If you are into horse riding, head for Selangor Polo Club in Section 10.
There are two recreation parks that you can go while you are here. The most prominent one is Kota Damansara Community Forest Reserve which was gazetted as a Permanent Forest Reserve on 18 Feb 2010 and the other one is Taman Rimba Riang.
Kota Damansara Community Forest Reserve
| | |
| --- | --- |
| The signage at the entrance to the forest. | You will notice this man-made lake as you come here. |
This forest reserve main entrance is located in section 10 just opposite a school. Entrance fee is RM2/adult and RM1/children below 12. There is a man-made lake with fishes but does not look clean as there are algae and other plants thriving here. There are well-marked trails that you can use to hike or do some mountain biking here. Look out for signages whether the trails are for hikers and bikers or for hikers only.

Petaling Trail is marked in orange colour and is about 1 km in distance. This trail goes round the man-made lake and takes about 30 minutes to complete. It is not suitable for biking.
Scouts Trail is marked in red colour and is about 2 km. An easy hike will take you 45 minutes to complete. This trail is suitable for biking.
Temuan Trail is another 2 km of extension from the Scouts Trail. This trail is marked in green colour and takes an additional 30-40 minutes to complete. It is suitable for biking as well.
Sahabat Trail is another 2 km of extension from Temuan Trail for a total of 6 km. It will take about 120 minutes to complete this trail.
Unity Trail is a 2 km trail that connects Sahabat Trail and Harmony Trail.
Harmoni Trail starts/ends near the Rimba Riang Park at Section 9 and will connect to Unity Trail.



Trails map for your information.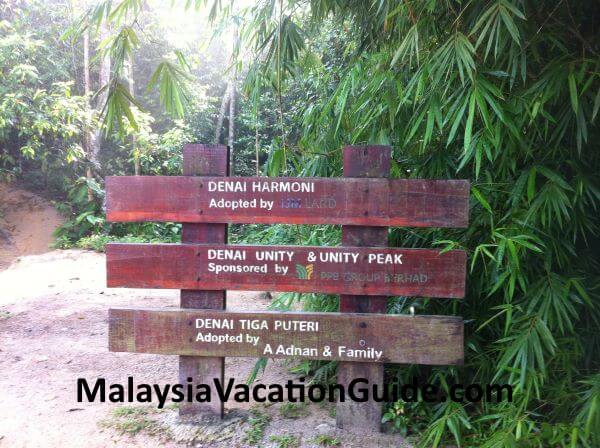 A typical view of the forest with well marked trails and signage of the trees and plants.
Harmoni Trail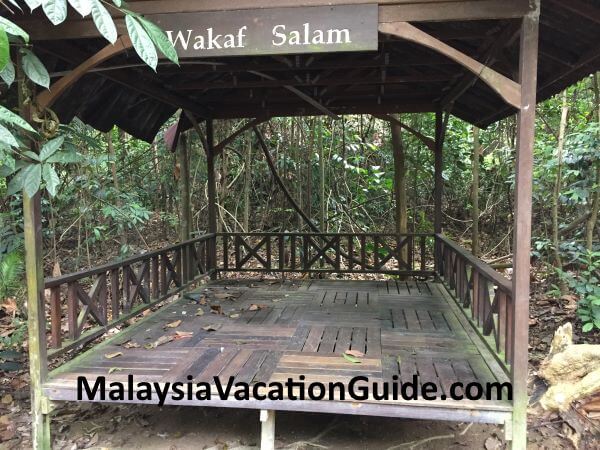 Wakaf Salam rest stop along Harmoni Trail
Wild Monkey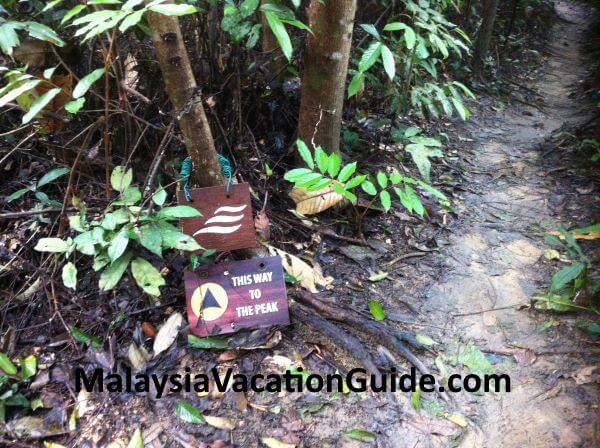 Signage to THE PEAK
Nearing the peak
Learn the names of some of the trees in this forest. There are well-marked signage on the trees as you walk/bike your way here. This forest is under the care of Selangor State Forestry.

Funds from United Nations Development Program have been used to make this forest more accessible to the public. There is a shelter area at the entrance of the park just opposite the school for to have your picnic.
See more details of the community forest here.
The GPS coordinates of this park:

N03° 10.174' E101° 34.837'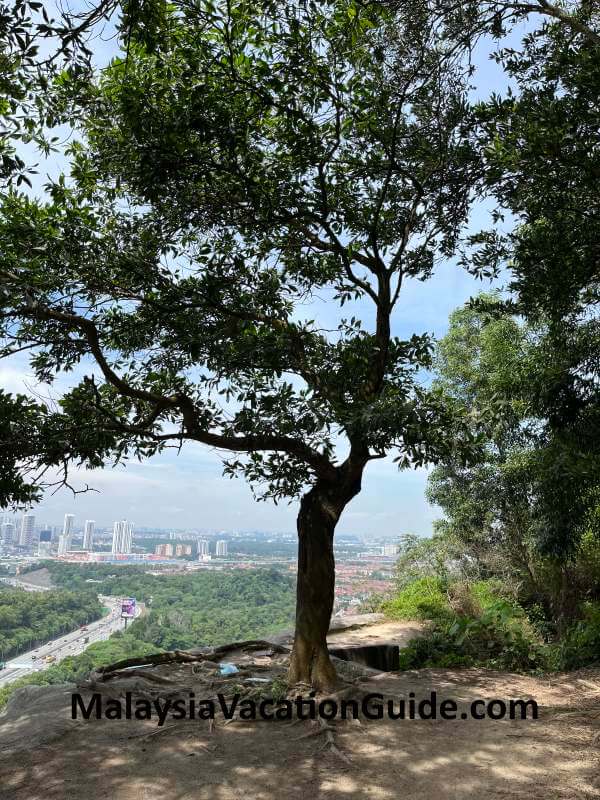 Peak that overlooks the highway.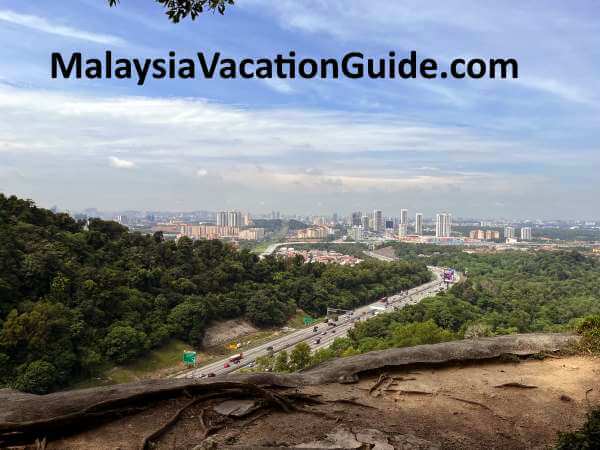 Another View From The Peak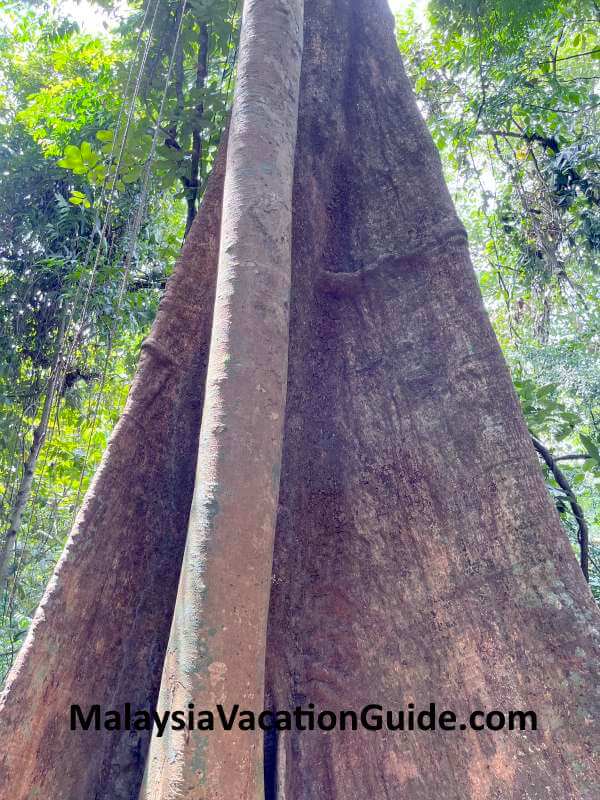 Huge Tree at the forest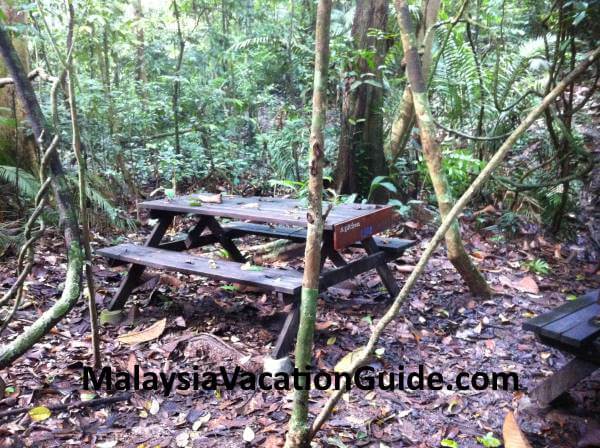 Stop for a rest here
Typical Trail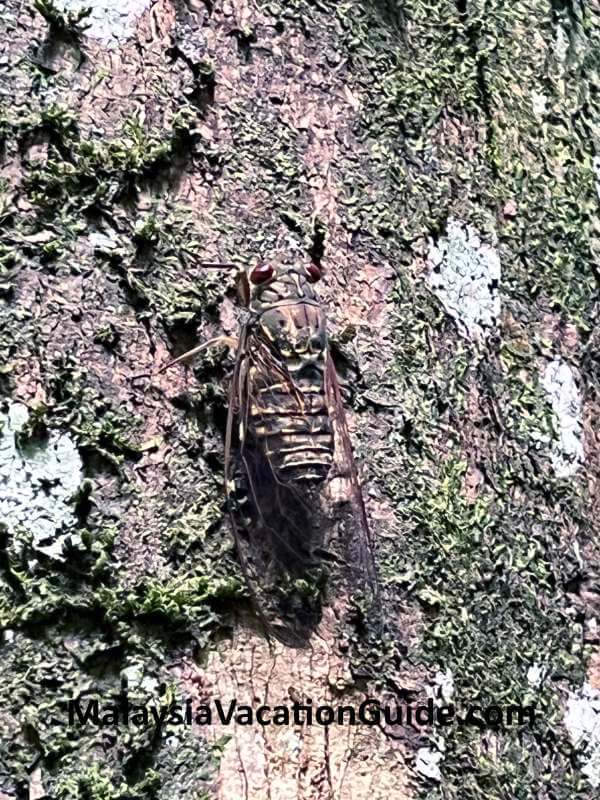 A cicada resting on a tree trunk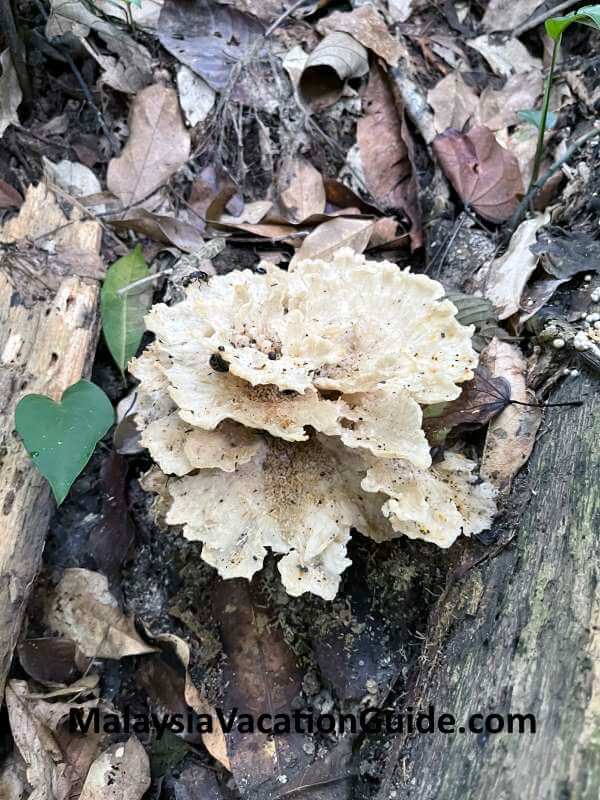 Explore the forest and you will see unique plant such as this mushroom
Shorea Leprosula or Meranti Tembaga tree.


Taman Rimba Riang
Taman Rimba Riang is located at Section 9 and is an easier park to go where you do not have to hike. There is a big lake with well maintained pavement for you to do you jogging. This park is not well utilised probably due to its location which is further away from the residential houses. A restroom and surau for both male and female is located near the car parking bays.

| | |
| --- | --- |
| Taman Rimba Riang recreation park. | The well maintained park at Kota Damansara completed with concrete pavement. |
Jogging and walking are the common recreational activities here.
Those who have GPS can key in the following coordinates to get here:

N03° 10.899'
E101° 35.003'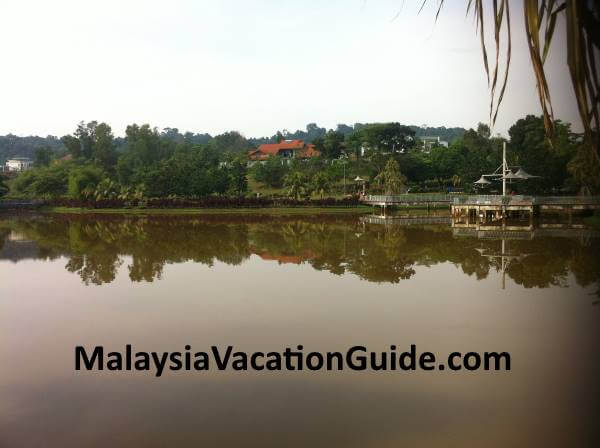 Rimba Riang Lake
Rimba Riang Washrooms