Jerantut
Jerantut is a town in Pahang which is a gateway town to many natural attractions including Taman Negara. Taman Negara is Malaysia's largest national park with it's area extended from Pahang to Kelantan and Terengganu.
Most visitors will use the Kuala Tahan way via Jerantut to go to Taman Negara. The other ways are via Merapoh in Pahang, Kuala Koh in Kelantan and Tanjung Mentong in Terengganu.
You can also travel to Kuala Tembeling from here and take a boat ride on Sungai Tembeling to Kuala Tahan. The journey will take you 3.5 hours.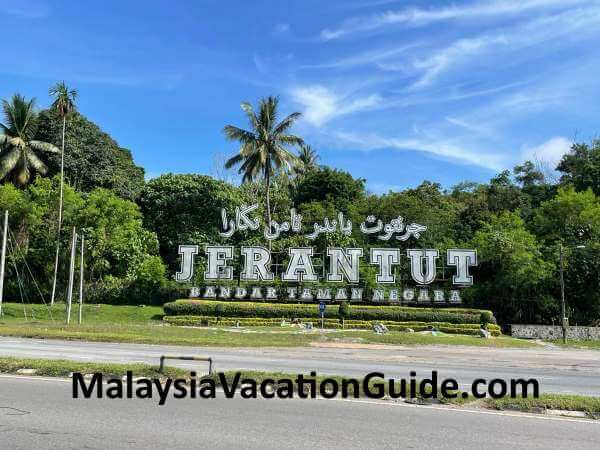 Jerantut Town Signage
If you are using the train service to come here, the Jerantut Railway Station is located here. This station is serviced by trains connecting Tumpat in Kelantan to Johor Bahru in Johor.
Jerantut Railway Station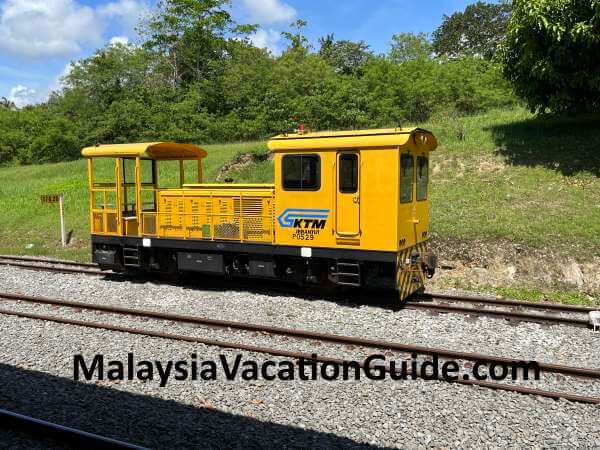 KTM Jerantut
If you are driving, this town is a good place for a stopover to take your meal, fill up the petrol, buy foodstuff or simply to take a break before continuing your road trip to Kuala Tahan.
You can try the "nasi kerabu" at Mek Ghraa stall which operates daily from 6:30am to 1:00pm. Address: No 5 & 6, Kampung Sungai Jan, 27000 Jerantut.
If you are into Chinese food, try the "dim sum" at Sum Keong Restaurant which operates from 5:30am to 1pm. Address: Jalan Zapin Indah 2, Bandar Inderapura, 27000 Jerantut.
There are other eateries and bakeries here, more choices of food and stalls compared to the few shops in Kuala Tahan.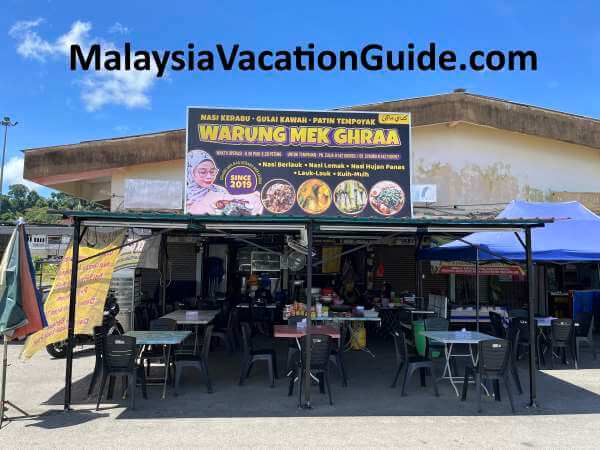 Mek Ghraa Stall sells "nasi kerabu"
Nasi Kerabu
Sum Keong Dim Sum Shop
"Dim Sum" before going to Taman Negara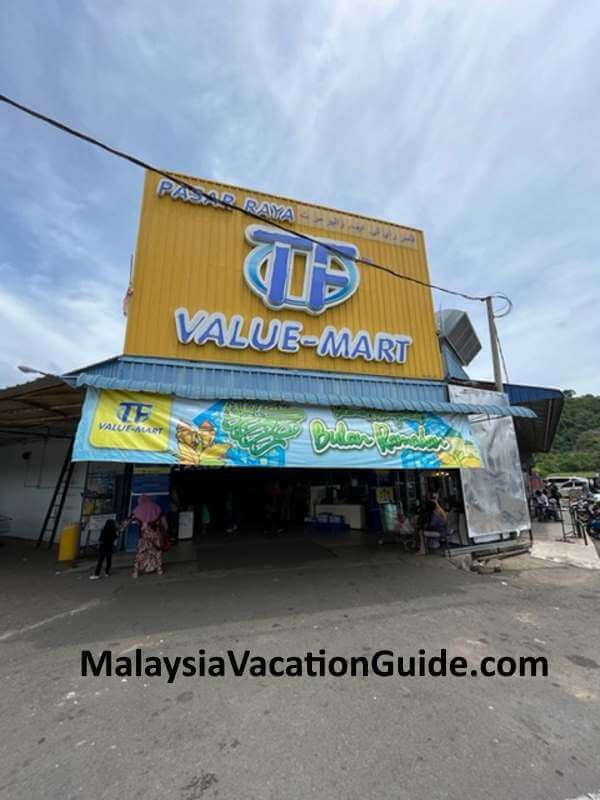 Buy your foodstuff at TF Value Mart Supermarket before going to Kuala Tahan
Things to do at Jerantut
If you have the time, you may want to stay in this town for a night or two to explore the natural surroundings. Here are some activities you can do while on this town.
Climb the summit of Gunung Benom which is 2,107m above sea level.
Stay at Lang Buana Eco Park for a relaxing retreat beside a jungle river. Chalets and campsite facilities are available here.
Explore the forests of Damak and Ulu Cheka. See and experience the wild rivers, waterfalls, hills and mountains. Rafflesia flowers can be spotted here in season but you will need to get local guide to help you find them.
Climb Bukit Panau which is 396m above sea level and enjoy the view of the area.
Explore Gua Kota Gelanggi cave. 
Via Ferrata Paya Gunung is the place to go for an adventurous climbers.
Kayak on Pahang River from Kuala Tembeling to Feri Waterfront.
Climb Bukit Buloh and be rewarded with the Red Forest trees after a 4km climb. The smooth red-barked trees are something unique that you may not have seen before. The elevation is 370m above sea level.
Jerantut Hotels
There are quite a few hotels that you can stay here. Here is a list of them.
Firdaus Hotel
Gold Jerantut Hotel
Hotel Darulmakmur
Inderapura Hotel
Jerantut Hill Hotel
Jerantut Hill Inn
Park View Hotel
Sakura Castle Inn
Town Inn Hotel
Wau Hotel
Lang Buana Eco Park
Felda Residence Tekam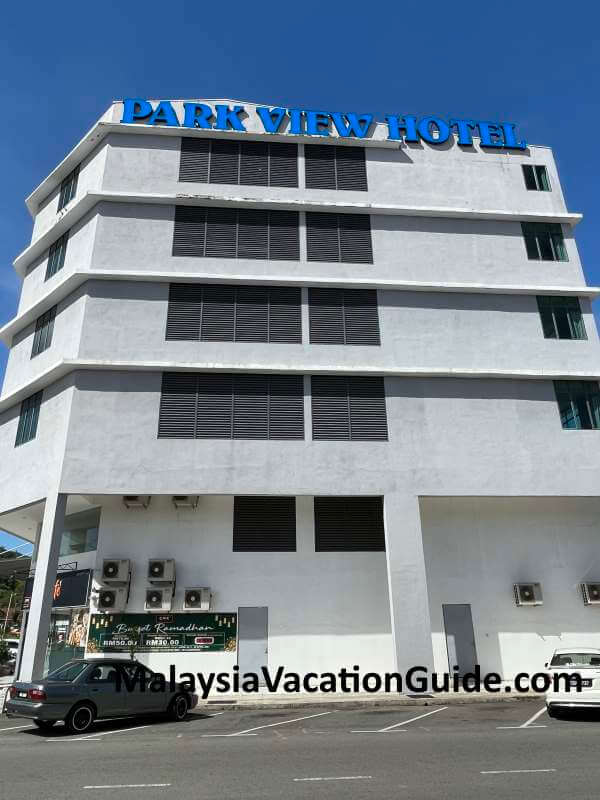 Park View Hotel
Jerantut Hill Inn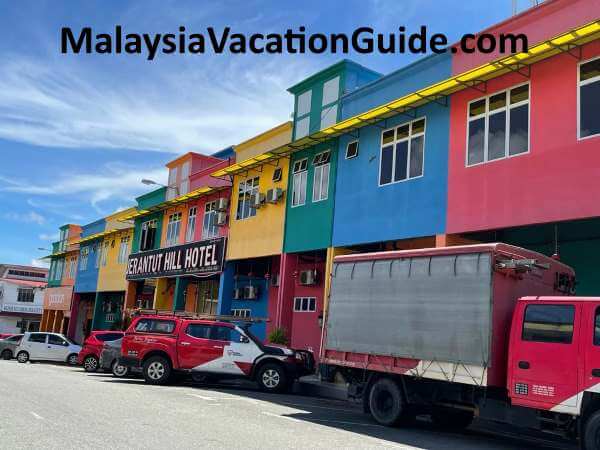 Jerantut Hill Hotel