The Mall Kuala Lumpur
Announcement:  Take note that this mall had been refurbished and renamed Sunway Putra Mall since 2015.
The Mall - Putra Place Complex
This Shopping Centre is one of the early pioneer shopping complex in Malaysia. It has over 200 retail stores and food courts for the convenience of shoppers who come here. Due to its location opposite PWTC and Seri Pacific Hotel, this mall usually has throngs of visitors during the weekends and whenever there is any exhibition in Putra World Trade Centre. Behind it is Legend Kuala Lumpur, a 5-star hotel with 620 rooms for the convenience of business people as well as tourists.
Among the major retail shops that are located here include Parkson Grand, a departmental store for those who are looking for clothes, leather items, shoes, perfume and other household items. Cold Storage that sells household food stuff is also located within the same building. Others are electrical shops, Toy R us which sells toys and other educational items are here as well. Good selection of souvenirs and antiques can be purchased here too.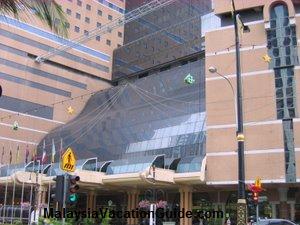 The special outlook structure at the entrance to the shopping complex.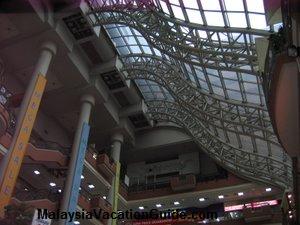 The spacious and well decorated interior of the shopping complex.
The office of the Malaysian Registrar of Companies is located at the second floor of the complex. Those who have a business or company will need to come here to renew their licenses every year.
PWTC is located just opposite this shopping centre hence you can drop by here for your lunch or dinner after attending the many exhibitions which are held throughout the year. The popular ones are the MATTA travel fair.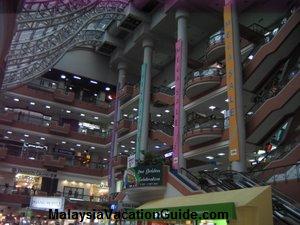 Another view of the shopping mall.
Getting Here
As this shopping centre is located in the city, the public transportation is easily available here. Take the Ampang Line LRT and alight at PWTC Station. Take a 10 minutes walk and head for Legend Kuala Lumpur. It is located just beside the hotel and is open daily from 10am to 10pm.
Address:
Putra Place, 
100, Jalan Putra, 
50350 Kuala Lumpur.

Tel: +6 03 4044 4309