Tasik Titiwangsa Park
Tasik Titiwangsa Park or Titiwangsa Lake Park is now open to the public since 15 December 2019 after undergoing upgrading works. This park is located in the city of Kuala Lumpur, about 2 to 3km from Kuala Lumpur Hospital.
The huge signage at the park
If you are nearby and would like to take some fresh air, jogging, cycling or simply taking time out with your family, this is a good park to go to. This park is also designed for the elderly and is disabled-friendly.
Entrance is FREE and the visiting hours are from 6am to 10pm everyday. Going in the early morning and late evening will be ideal as the weather can be hot and humid in the afternoon.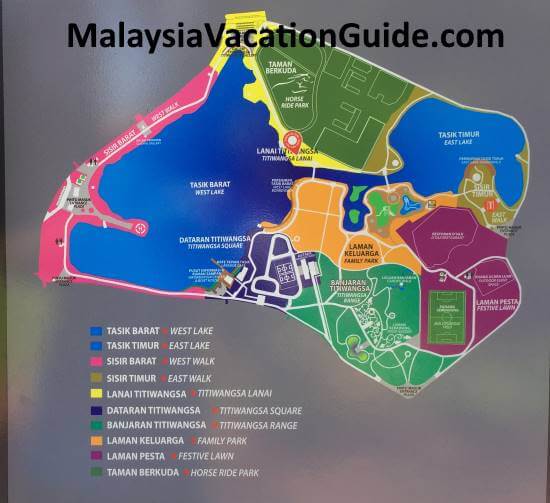 The park has 2 lakes - the West Lake and East Lake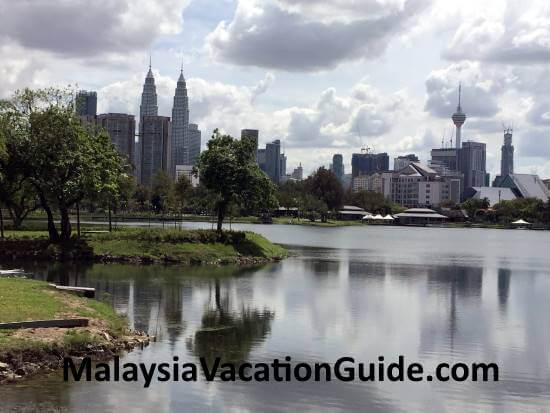 KL City from the park

Activities at Tasik Titiwangsa
#1 Canopy Walk

Take a canopy walk and take note of the small man-made river underneath it. Notice the artificial mist near the river. This is an easy walk which will take you less than 5 minutes to complete.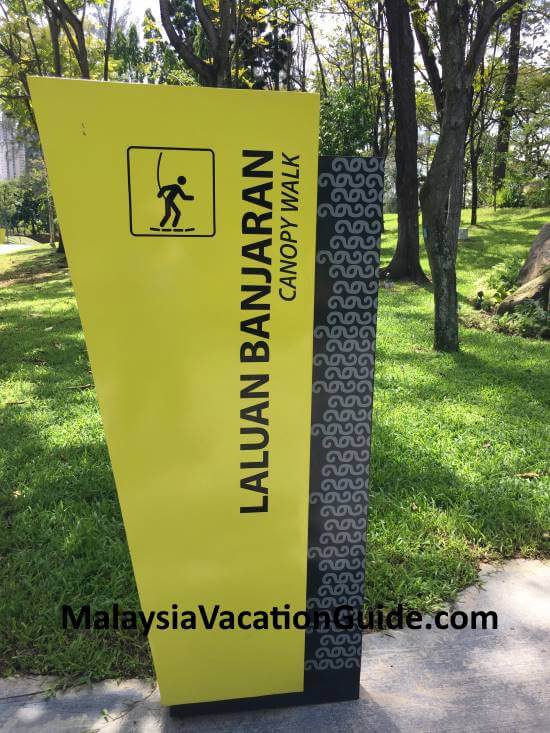 The Canopy Walk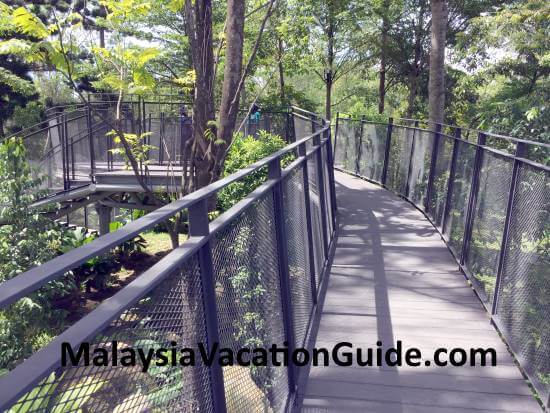 Canopy Walk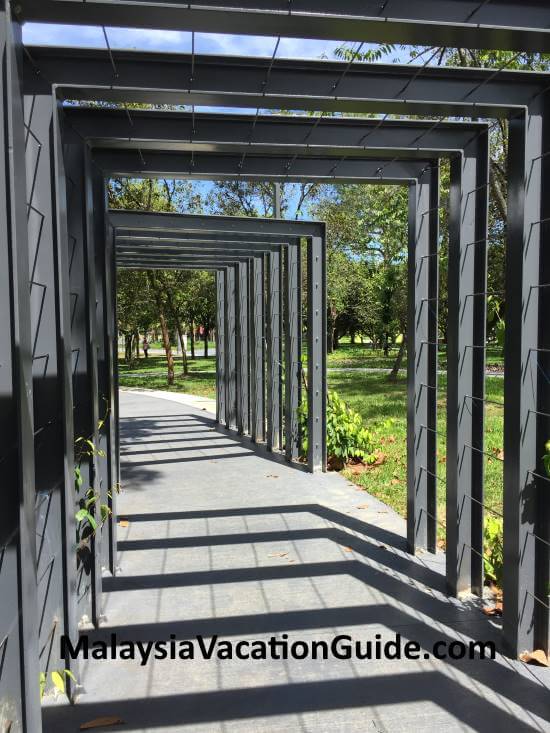 You will encounter this structure at the end of the walk
#2 Jogging & Cycling
Go for a jog on the 4.6km jogging track or cycle on the 2.55km cycling track around Tasik Titiwangsa. Bicycles can be rented near the park.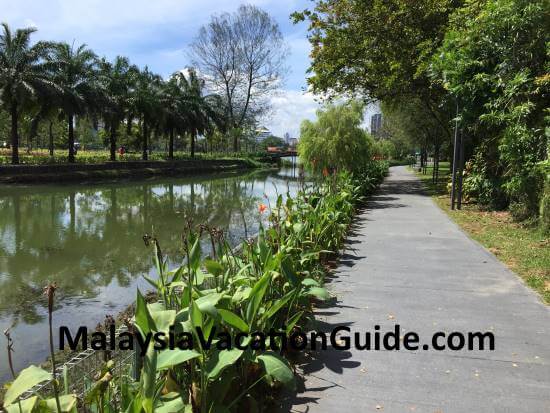 Lush greenery by the lake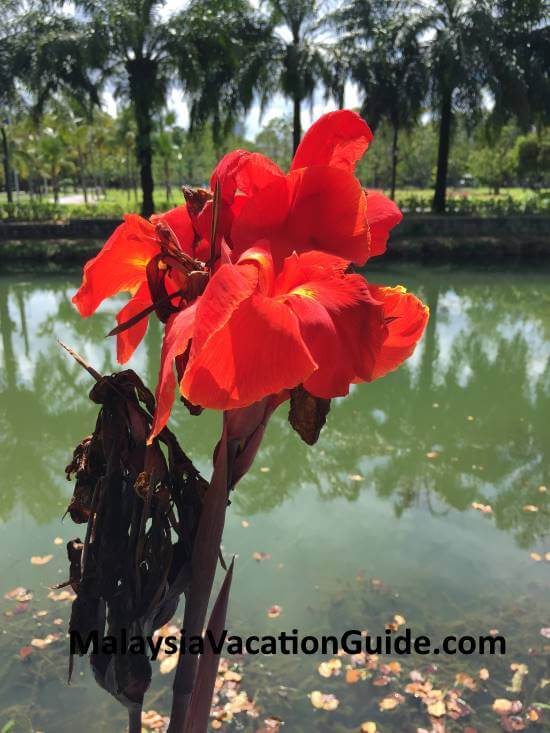 Flora at the park
#3 Children's Waterplay Park & Playgrounds
Your children will enjoy the brand new playgrounds and waterplay park which are usually packed during the weekends and public holidays . The waterplay park operates from 10am to 12pm and 4pm to 7pm everyday.
Playground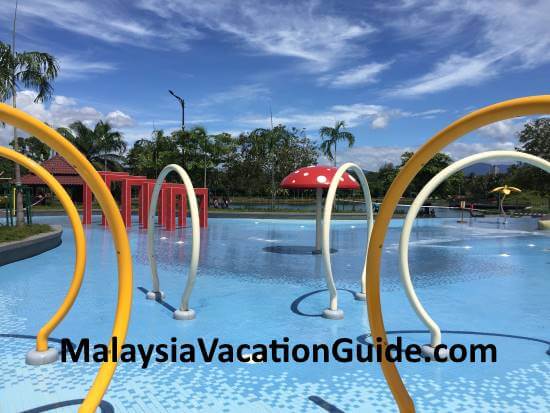 Waterplay Park
#4 Picnic
Tables, gazebos and benches are provided here if you want to picnic here.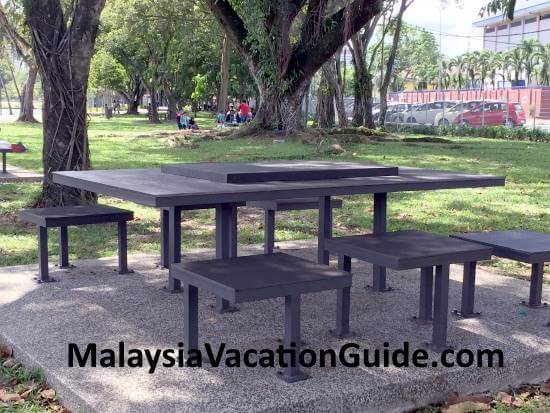 Take a rest by the lake
#5 Helicopter Tours
If you have the budget, you can take a helicopter tours from this lake. It is operated by Cempaka Helicopter with duration of tours ranging from 6 minutes to 45 minutes.
The KL Express (6 mins)
The City Explorer (15 mins)
The Jungle Escape (30 mins)
The Mountain View (45 mins)
Call +6016-2016 075 for more information. 
#6 Boating
The boating on the lake will be available in the first quarter of 2020. The information centre is located near the boathouse.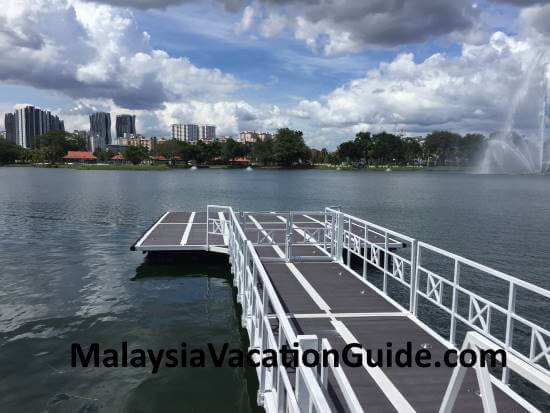 Boathouse Jetty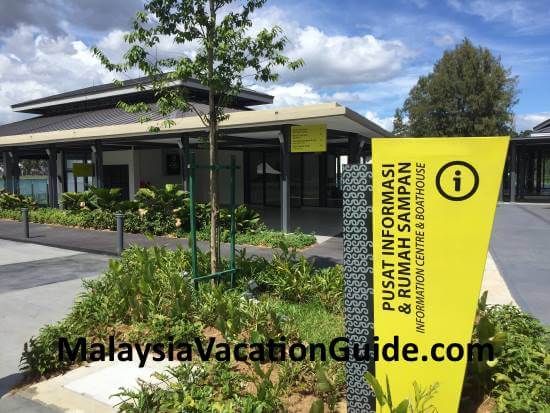 Information Centre
#7 Food
The D'Saji KL Titiwangsa Restaurant and Orchid Restaurant are located here if you need take your meals. The Orchid Restaurant serves Arabic cuisine.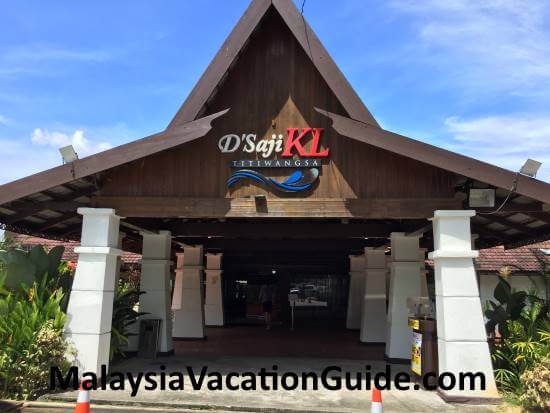 The restaurant near the lake
Restrooms