Rimba Ilmu Botanical Garden
This botanic garden called "Rimba Ilmu" was established in 1974 by University of Malaya out of the need to study and conserve the abundant of plant life that is found in the tropical rain forest of Malaysia.
Plants At Rimba Ilmu
This garden is reputed to be the only scientifically organized botanic garden in Kuala Lumpur that is accessible to the public. Located at the main campus of Universiti Malaya, this garden covers an area of 80 hectares where all the living collections of plants thrive.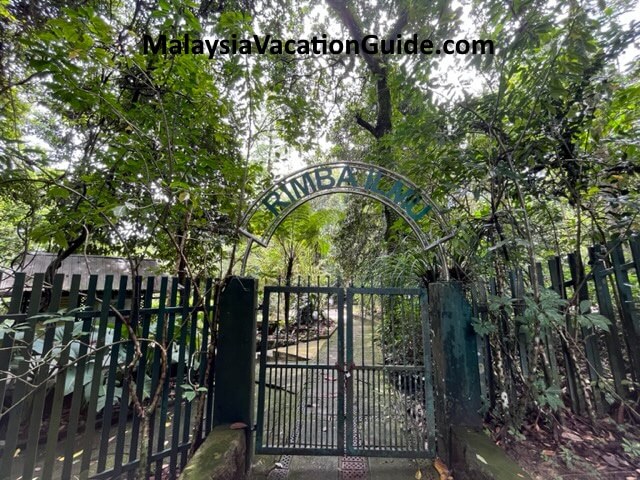 The entrance to Rimba Ilmu Botanical Garden.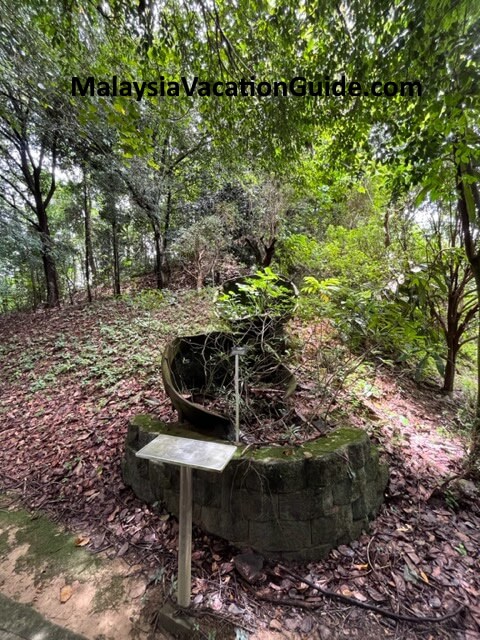 Notice the many living plants with their labels that state their scientific and common names.
If you are into plant and like nature, some of the living collections here include:
Medicinal Plants
Palms
Citrus & Citroid
Bamboos
Ferns
Gingers
Tropical Fruits
Timber Species
The 1,600 species found here originates from Asia, Australia, America, Africa and Madagascar. Most of the plants are easily identified as they are clearly labelled.
Bird Watching
It was recorded that there are over 90 species of bird sighted in this garden. They include the woodpeckers, kingfishers, pigeons, orioles and Red Jungle fowl.

Other creatures that you may encounter as you walk along the path include monitor lizards, squirrels, macaques and geckos. There is a small stream that runs along this garden where you will be able to see an array of insects and stream life.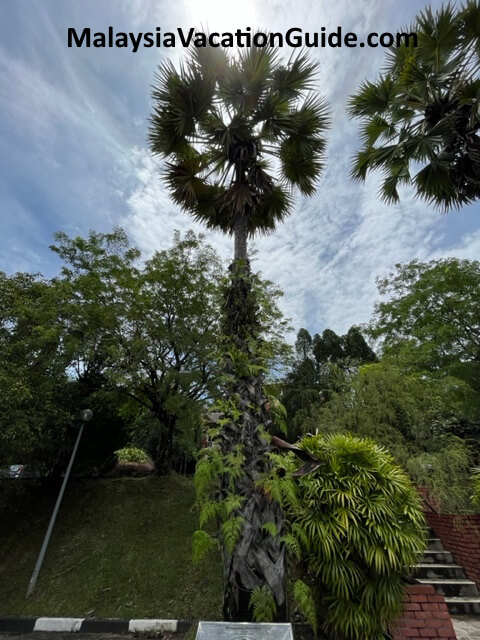 The abundance of medicinal plants that you can see here.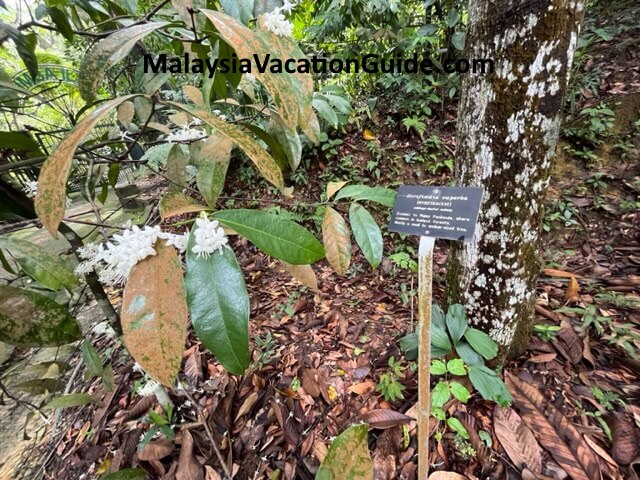 Horsfieldia Superba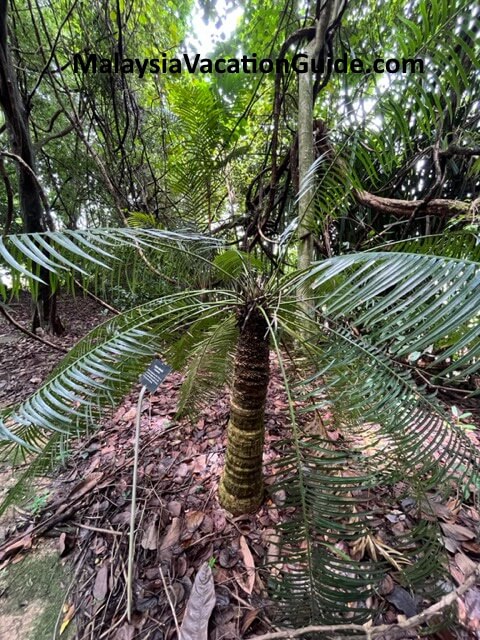 Exhibition - Rain forests and Our Environment
At the main building, you will be able to explore the "Rain Forests & Our Environment" Exhibition. This informative centre exhibits the plant and animal life that can be found in a typical tropical rain forests in Malaysia.
Information about Rafflesia, the biggest flower in the world is also discussed here. If you would like to know the top 5 tallest tree in the world, this is the place to visit. Other specimens being shown here include the stick insect, butterflies and acorn.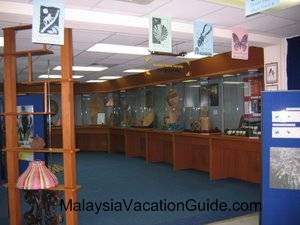 The permanent display that shows the plant life and animals in a typical rain forest.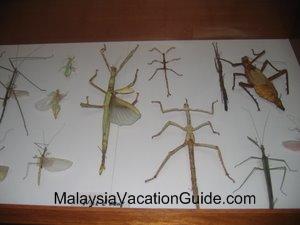 The stick insects specimen.
Entrance Fees & Operation Hours
An admission fee of only RM5 per entry to the Garden or Exhibition Hall is collected to help maintain the Garden and its activities. If you are thinking of coming in a big group, special programme such as guided tours or lectures can be arranged. However, remember to make the arrangement before coming here. No pets are allowed to the garden.

More information can be obtained by calling +6 03 7967 4686.
The botanical gardens operation hours:
Monday to Thursday: 9am to 12pm, 2pm to 4pm
Friday: 9am to 12pm, 2:45pm to 4pm
Closed on Saturday, Sunday and Public Holidays
Getting Here
Head for Universiti Malaya main campus at Lembah Pantai, Kuala Lumpur. Go towards the direction of 5th college and the Sports Centre. After 11th college, turn to your left and you will reach this place.