Malaysia Hospital
In the event that you need medical care in times of emergency, be assured that Malaysia hospitals whether be it government hospitals or private hospitals in Klang Valley have one of the most modern equipment in this region. There are many highly qualified specialists that are practising in Malaysia. The cost of medical care here is very competitive with the current exchange rate of US1.00 to RM4.40.
Many of the hospitals here have achieved MS ISO 9002 quality standards hence giving additional boost to the medical field and a better public image. The accommodation in most major hospitals are of high standard with selection of single occupancy rooms to quadruple or more occupancy rooms.
The main hospital in the country is Kuala Lumpur Hospital or HKL.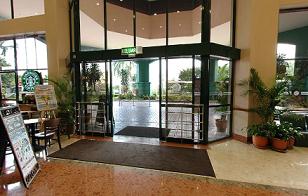 The lobby of Sunway Hospital with STARBUCK Cafe near the main entrance.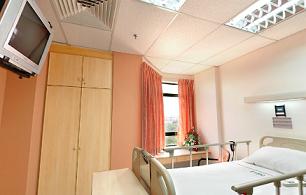 A single occupancy hospital room.
Malaysia Hospital Telephone Directory
The listing shows the major private and government hospitals in Klang Valley.
No
Hospital
Address
Phone No
1
Kuala Lumpur General Hospital
Jalan Pahang, Kuala Lumpur
+603 2615 6391
2
Assunta Hospital
Jalan Templar, Petaling Jaya
+603 7680 7000
3
Chinese Maternity Hospital
106, Jalan Pudu, KL
+603 2078 2055
4
KPJ Damansara
Damansara Utama, Kuala Lumpur
+603 7718 1000
5
Gleneagles Intan Medical Centre
282 & 286, Jalan Ampang, KL
+603 4257 1300
6
National Heart Institute
Jalan Tun Razak, KL
+603 2617 8200
7
Pantai Medical Centre
Bangsar, KL
+603 2296 0888
8
Subang Jaya Medical Centre
Jln SS12/1A, Subang Jaya
+603 5639 1212
9
Sunway Medical Centre
Sunway, PJ
+603 7491 9191
10
KPJ Tawakkal Health Centre
Jalan Pahang, Kuala Lumpur
+603 4023 3599
11
Tun Hussein Eye Hospital
Petaling Jaya
+603 7718 1488
12
Tung Shin Hospital
Jalan Pudu, Kuala Lumpur
+603 2037 2288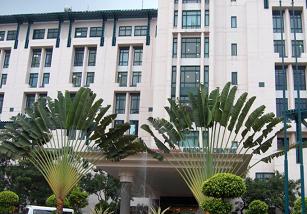 The Gleneagles Hospital located at Jalan Ampang.