Cycling In Klang Valley
Cycling in Klang Valley is now gaining momentum as the effort to curb the amount of gas emission from vehicles is gaining strength. To encourage cycling as a form of exercise, the KL Car Free Sunday Morning has been in force for the first and third Sunday every month. During this time, the roads near Dataran Merdeka, Maju Junction Mall and Kuala Lumpur City Centre are closed to vehicles for 2 hours. Cyclists, skaters, walkers and joggers can use the roads safely to explore the city from 7am-9am.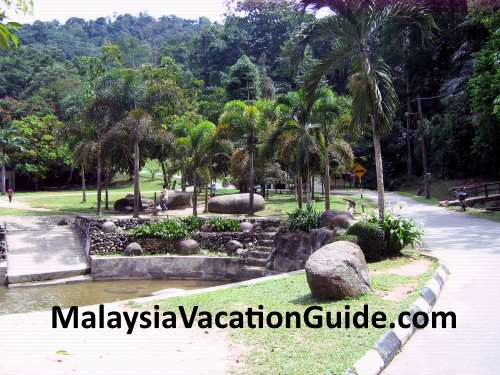 FRIM is a good place to cycle while enjoying the nature
There are also many parks around Kuala Lumpur, Putrajaya and Selangor that allow cyclists to use the tracks throughout the day. These parks are safer to use and coming here to cycle as a family for a time of recreation will definitely help to foster better family ties besides getting a good exercise. 

Top Parks for Cycling In Klang Valley
Here are our recommended parks that you can go for cycling.
FRIM 

is located in Kepong and has over 15,000 species of plants. Definitely a good place to cycle and enjoy the fresh air. You can rent the bicycles here for a small fees or bring your own. There are also mountain bike trails for the more experienced mountain bikers.
Taman Botani Negara in Shah Alam is another good place to cycle. The roads are not flat as this place is quite hilly. The rent per bicycle for the first hour is RM10 and RM1 for each subsequent hour. The Four Season House is still in operation. You can also fish at the many lakes here. This place used to be known as Taman Pertanian Shah Alam.
Kepong Metropolitan Park is a favourite place for kite flyers. This place is packed during the weekends. There is a big lake and the path is reasonably flat hence suitable for cycling and jogging.
Kepong Metropolitan Park
Putrajaya Botanical Garden has beautiful landscape with good tracks for jogging and cycling. You can rent a bicycle for RM2/hour. Cycle and explore the different garden themes in various parts of the garden.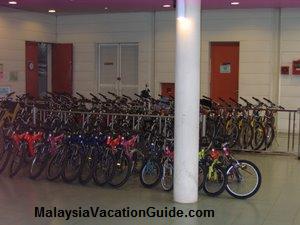 Different sizes of bicycles for rent in Putrajaya Botanical Garden
Paya Indah Wetlands is another good location to cycle. Sometimes the bicycles may not be available for rent hence call up before coming or better still, bring your own bicycle. Remember to see the hippopotamus, tortoises, porcupines and crocodiles.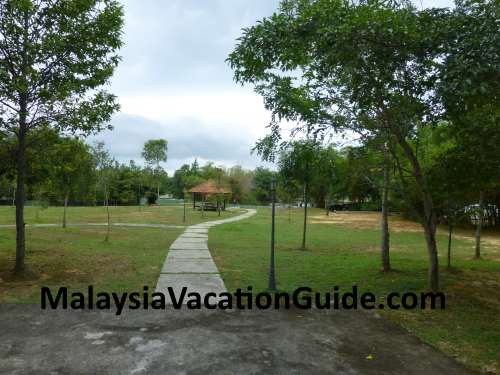 Paya Indah Wetlands trails.
Kota Damansara Forest has many trails for mountain bikers to use. You will need a mountain bike to explore this forest. There is a lake at the entrance to the park.
Well constructed trail at Kota Damansara Forest Reserve
Taman Saujana Hijau is another park in Putrajaya that you should go. It is located on a hill and this park is well maintained. Cyclists are welcome to use the path here.
Tasik Titiwangsa near General Hospital Kuala Lumpur is packed with families during the weekends. The path around the lake is quite flat and is suitable for cycling.
Share with us your cycling experience using the Facebook comments at the end of this page. Thank you.