Hiking at Bukit Gasing and Bukit Kerinchi
Bukit Gasing is a hill that rises to about 160 meters above sea level. It is part of the Bukit Gasing Forest Reserve, which covers an area of 100 hectares. It was also once a rubber estate, but has since been transformed into a secondary forest with some large trees.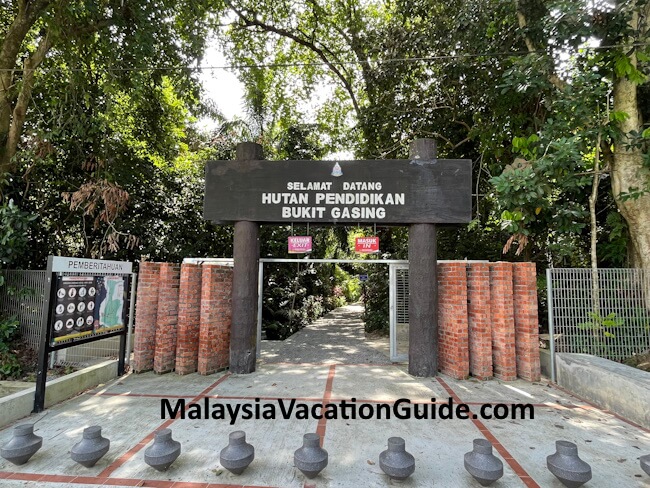 Bukit Gasing Entrance
Taman Rimba Bukit Kerinchi is a natural attraction in Kuala Lumpur that offers a refreshing escape from the hustle and bustle of the city. It is a forest park that covers an area of 66.15 hectares, with various trails, streams, waterfalls and wildlife.
It was formerly a rubber plantation that was abandoned and left to regenerate naturally. It is now home to a diverse range of flora and fauna, including monkeys, squirrels, birds, butterflies and mushrooms.
It is connected to Bukit Gasing that spans across the border of Kuala Lumpur and Petaling Jaya. Together, they form a green lung that provides ecological benefits and recreational opportunities for the residents and visitors of both cities.
Bukit Gasing & Bukit Kerinchi Map
Bukit Gasing - Bukit Kerinchi Boundary
Things To See at Bukit Gasing and Bukit Kerinchi
Taman Rimba Bukit Kerinchi and Bukit Gasing are linked by several trails that allow visitors to explore both parks in one hike. One of the most popular routes is the loop trail that starts from the main arch entrance of Taman Rimba Bukit Kerinchi and passes through all the major landmarks of both parks before returning to the same entrance.
This trail takes about three to four hours to complete, depending on the pace and breaks. It is a moderately challenging hike that requires some stamina and caution, especially during the rainy season when some parts can be muddy and slippery.
You can find flat tarmac roads, dirt paths, steep slopes, wooden stairs, and even river crossings. The trails are well-marked with signboards and maps, but you can also use apps like AllTrails or Komoot to help you navigate and identify the plants and animals you encounter.
Here are some of the highlights you can find here.
The wooden platform. This is a large wooden structure that offers a panoramic view of the forest canopy and the city skyline. It is a great spot for taking photos and resting. You can reach it by following the main trail from the archway entrance.
The suspension bridge. This is a long and narrow bridge that sways as you walk across it. It is an exciting experience for thrill-seekers and a challenge for those who are afraid of heights. You can find it at the end of most trails.
Steep stairs. This is a series of steep and narrow steps that will test your stamina and endurance. It is not for the faint-hearted, but it will reward you with a sense of accomplishment and a view of the "peak", which is actually not the highest point of Bukit Gasing, but a clearing with a signboard.
The abandoned houses. These are two dilapidated buildings that were once part of a mansion owned by a British colonial officer named R.O. Jenkins. They are now covered with graffiti and vegetation. 
The main park area. This is a wide open space with a small stream, picnic tables, benches, and gazebos. It is a good place for relaxing, having a snack, or playing with your kids or pets. You can access it from the archway entrance or from the abandoned houses.
The steel bridge. This is another bridge that connects Bukit Gasing with Taman Rimba Bukit Kerinchi. It is more stable and wider than the suspension bridge, but still offers a nice view of the forest and the river below. You can cross it from the main park area or from Taman Rimba Bukit Kerinchi.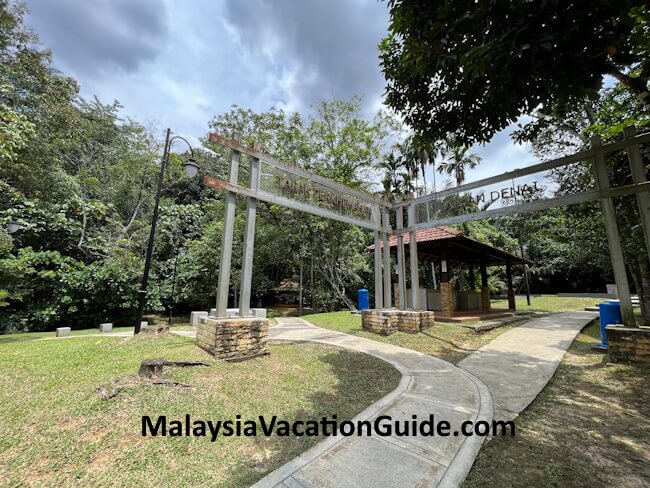 Bukit Kerinchi Park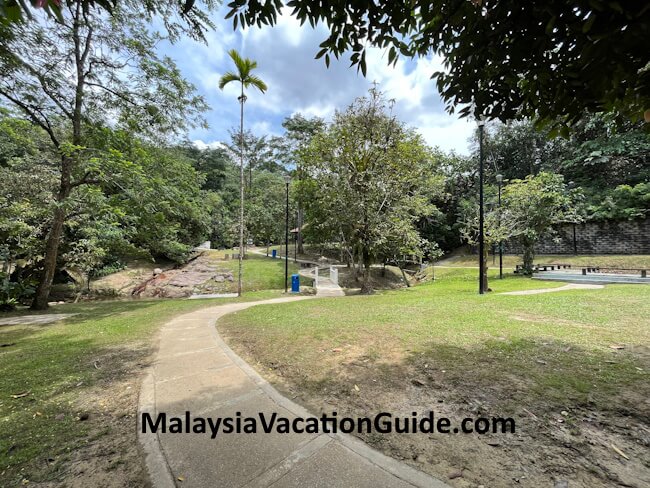 Taman Rimba Bukit Kerinchi Park
Steel Bridge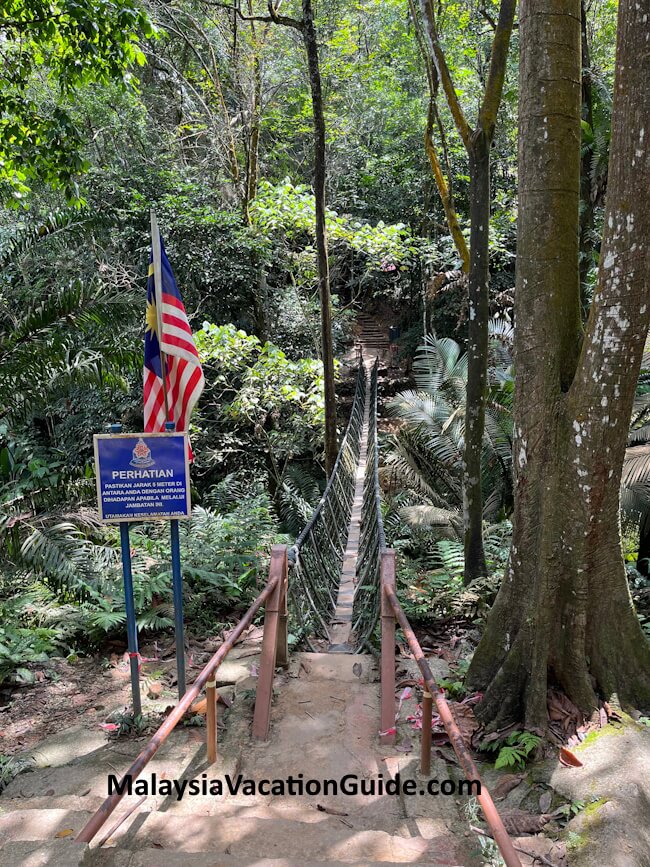 Suspension Bridge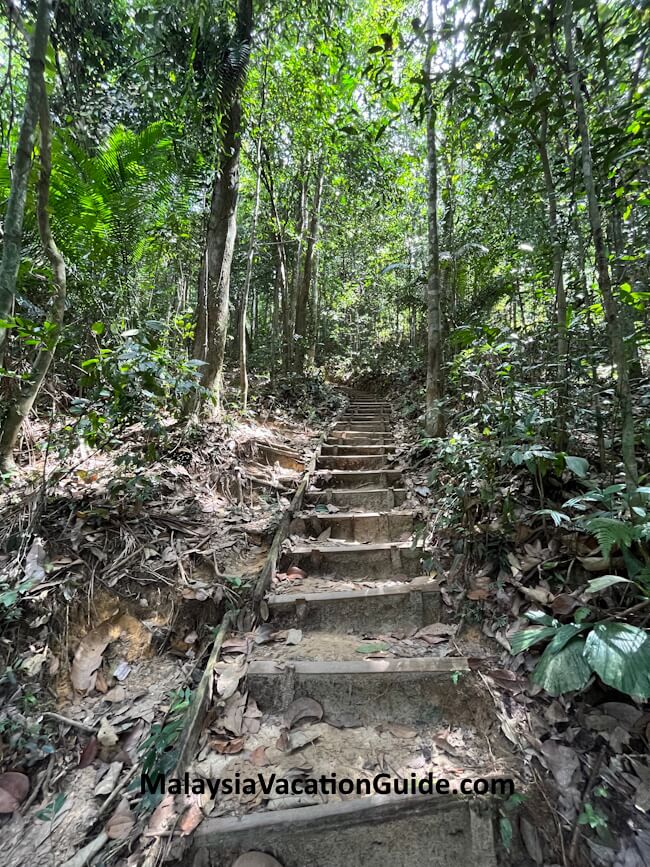 Steep stairs for cardio workout
Bukit Gasing Trail
Trails at Bukit Gasing
Taman Rimba Bukit Kerinchi and Bukit Gasing are valuable assets for the urban environment and the well-being of the people. They offer a chance to experience nature, exercise, and learn about the history and culture of the area.
They also serve as a habitat for wildlife and a source of oxygen and water for the city. However, they are also threatened by development and pollution that may encroach on their boundaries and degrade their quality. Therefore, it is important to conserve and protect these parks for the present and future generations.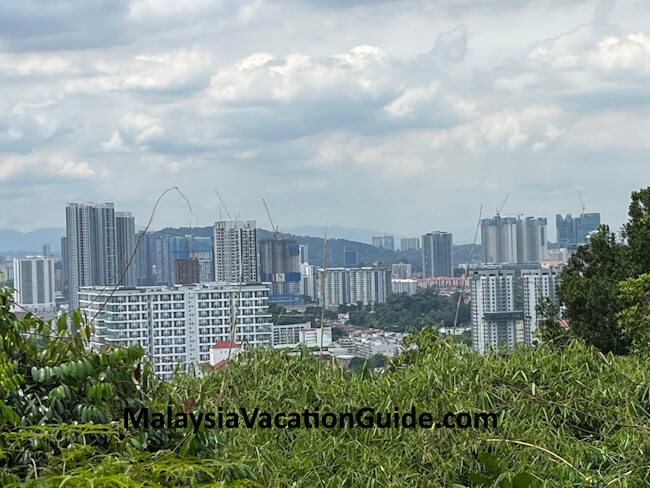 View of the city
Well maintained trail
Entrances to the parks
The parks have three main entrances that you can choose from depending on your preference and convenience. The first one is the main entrance with a simple archway, located off Jalan Gasing of Petaling Jaya. There is a free parking area near the entrance that has a toilet and a facility to clean your shoes after hiking.
The second entrance is from Pantai Hill Park, also in Petaling Jaya. The trail starts at the opposite side of the road, right in front of Saville@The Park, Bangsar. There are plenty of parking lots along the way leading to the trail.
The third entrance is from Taman Rimba Bukit Kerinchi, in Kuala Lumpur. This entrance is less popular, but has easier parking access. You can park at the Lembah Pantai Community Centre and walk to the steel bridge that leads to the trail.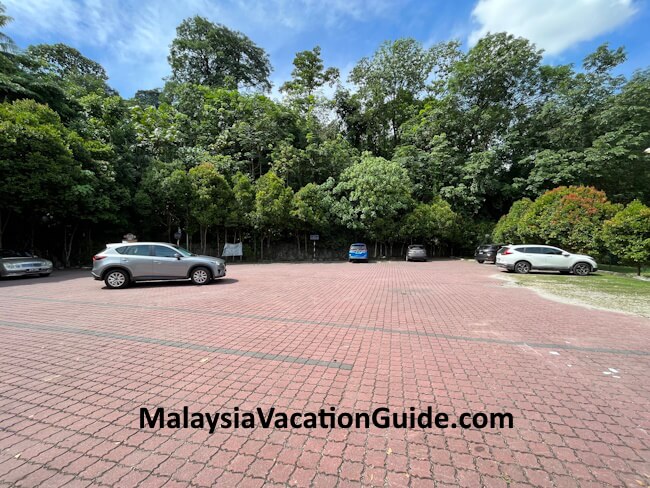 Bukit Gasing Car Park