Ayer Keroh Botanical Garden
If you plan to go for a family outing or just to chill-out, the Melaka Botanical Garden at Ayer Keroh is a good place to consider. If you are driving from the north, you will reach this place first before Melaka city, which is another 30 minutes away.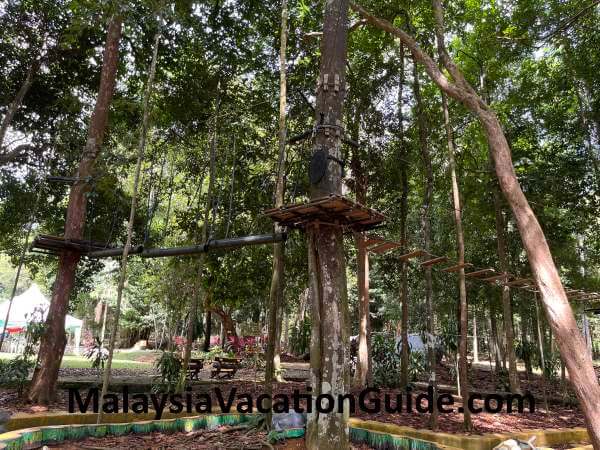 This botanical garden was previously known as Ayer Keroh Recreational Forest with an area of about 359 hectares. There are plenty of flora and fauna that you can see if you observe them carefully.
There is a bee gallery here for you to have a close look at the habitats of the bees here. You can also buy some honey as souvenirs to take home.
Giant B Gallery At Ayer Keroh Melaka Botanical Garden
The B-B Town Sdn. Bhd. is the largest honey producer in Malaysia and was established in 1978. You can see the bee gallery which is located on this botanical garden. Besides getting some educational knowledge of bees, you can also visit the Bee Garden and the playground which are located nearby. Look out for the many bees which are housed on the many bee houses.
Try tasting the many types of honey that are produced by this company.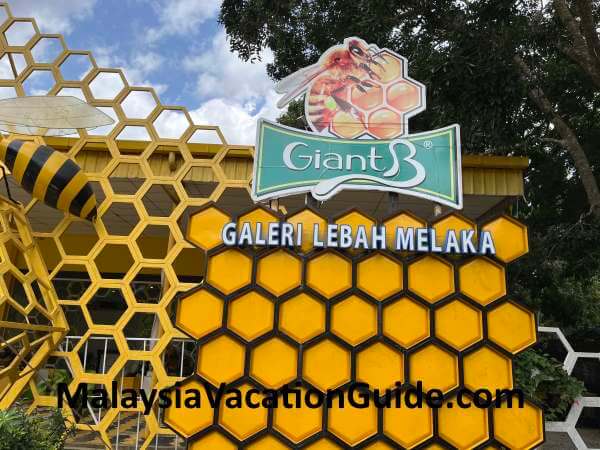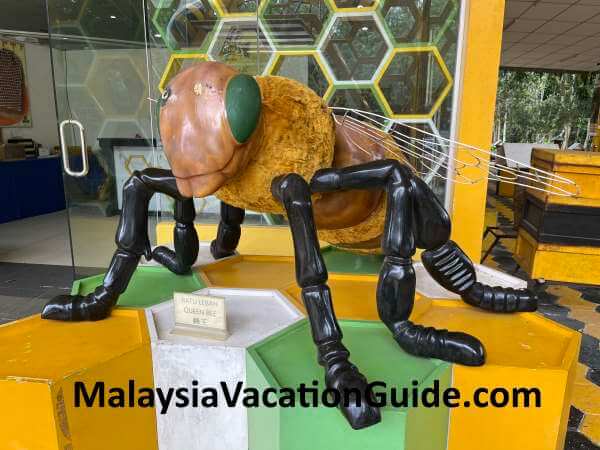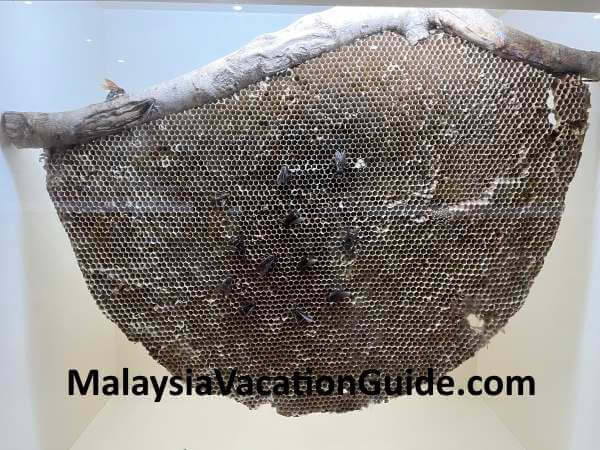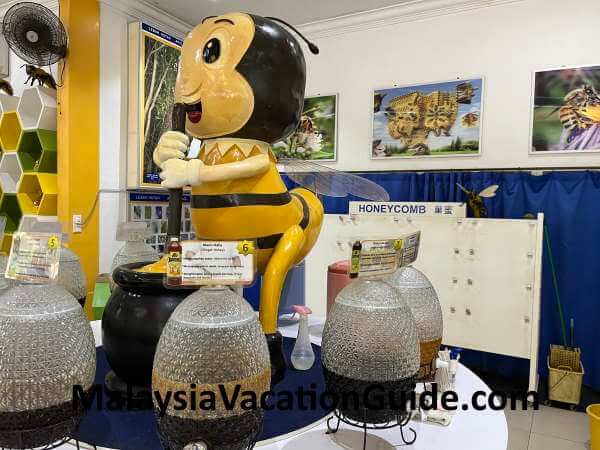 Here are some of the products that you can purchased at the gallery.
Royal Jelly - A rich creamy, white and opalescent liquid produced by the worker bees to nourish the queen bee. It is fed directly to the queen bee and is recognized for its longevity. That's the reason why queen bee can live for several years compared to 1-2 months for the worker bees.
Propolis - This is a natural antibiotic which is a sticky resin that seeps from the buds of some tree and oozes from the bark of other trees. The bees carried it home and blend it with wax flakes secreted from special glands on their abdomens.
Bee Pupa - Male larvae prior to hatchling. Study showed that it helps to improve total mental function.
Bee Pollen - This is the male seed of a flower blossom which has been gathered by the bees and to which special elements from the bees has been added. It has benefits and helps allergies, anemia, asthma, ulcers, prostate diseases, impotence and longevity.
Bee Venom - A complex composition of enzymes, proteins and amino acids. Supposed to help with the cardio, endocrine system, nervous system and immune system.
Bee Wax - May help to reduce cholesterol level, prevent infections and protect the stomach from ulcers.
Honey - Produced by the honeybees from the nectar of blossoms or from the secretion of living parts of plants or excretions of plant sucking insects on the living parts of plants. The bees collect, transform and combine them with substances from their own and store them in the honey comb to ripen and mature.
Address: Lot 5530, Taman Botanikal, 75450 Ayer Keroh, Hang Tuah Jaya, Melaka.

Tel: +606 268 6750
Facilities at Melaka Botanical Garden
Here are some of the facilities that have been constructed for you to enjoy while you are here. Entrance to the park is free.
Canopy Walk
Forestry Museum
Children's Playground
Prehistoric Garden
The Storyland
Deer Park
Orang Asli Park
Try the zipline which is managed by SKYTREX. You will need to buy a ticket to do this. The instructor will guide you how to use the tools. Prices range from RM70-RM90 per person. It is open daily from Mon-Sun, 9am-5:30pm. Contact no: 018-909 5679.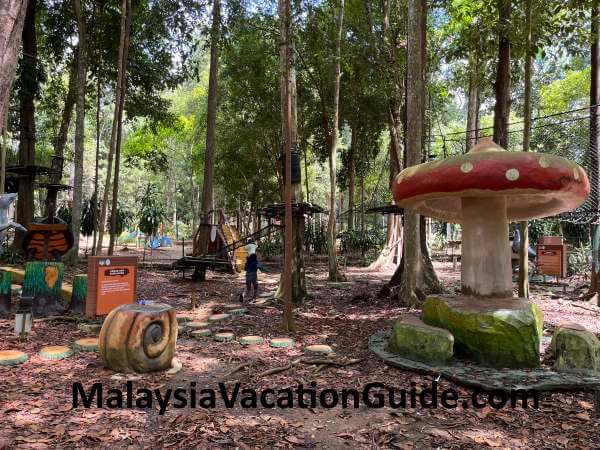 You can rent the buggy to go around the park.
Rent the vehicles here.
Get your ticket here for zipline adventure.
You can rent bicycle, buggy or electric bicycle at the botanical garden to go around the park as well.